Hi Guru, I Need Your Guidance

Reader CHRISTINA in MILFORD writes: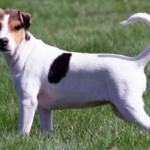 "Hi guru, I need your guidance. I am looking to build a 30x135x14 commercial building for dog daycare. I have no experience in building/ordering a pole barn and want to get it right.

Bullet points: I need 4000 sq ft. broken down: 3000 for daycare with 1 garage, 1000 with garage for any type of renter to take an income. Side note: I did 14 feet for a car lift if renter was a mechanic. Question: is 30 wide the most cost effective width for my usage?

Insulation-would like it to be energy efficient: what is best to keep heat in? Spray foam or fiberglass. What rating/factors? Ceiling-thinking 10 ft ceiling to keep heat low. What's best material for ceiling? Acoustical tiles 2×2, metal, or sheetrock. Will I need a vapor barrier? Spray foam, loose fiberglass bail or fiberglass rolls?

Gauge: what is the best gauge for my usage? Ventilation: what are soffit vents and do I need them in my structure in summer to release hot air from the ceiling. What is the best way to keep the structure cool/warm? Windows: would you recommend a window(s) high up that can be opened to have cross ventilation or a way to get rid of hot air? Concrete-radiant floor (hot water with pex) enough to keep dogs and employees warm or do I need a HVAC system too. Please include anything else I might have missed. Gotta get it right the 1st time. Thank you!!!"
Thank you for reaching out to me.

In answer to your questions:

Buildings closer to square are more cost effective than long, narrow ones. They reduce surface area of walls – so less expense in siding and interior finishes, as well as lower utility costs. Long, narrow buildings also put greater wind shear loads on roofs at each end as well as endwalls. This can result in a need to add structural sheathing to portions, adding to your investment further.

If you are considering your renter may be in automotive repair, you may want to consider a 40′ width, as it would allow for two standard vehicles to be parked inside end-to-end.

Pike County is in Climate Zone 5A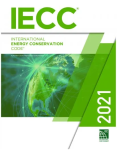 Under 2021's IECC (International Energy Conservation Code) for commercial buildings Ceilings should be R-49, Walls R-20 plus R-3.8 continuous, slab R-15 three foot down at perimeter and R-5 under slab itself.

For roof system – order 29 gauge roof steel (https://www.hansenpolebuildings.com/2012/01/steel-thickness/) with an Integral condensation control factory applied (https://www.hansenpolebuildings.com/2020/09/integral-condensation-control-2/), vent eaves and ridge in correct proportions (https://www.hansenpolebuildings.com/2018/03/adequate-eave-ridge-ventilation/), raised heel trusses  (https://www.hansenpolebuildings.com/2012/07/raised-heel-trusses/), blow in R-49 of granulated rockwool (personally, I would do R-60).

Walls – commercial bookshelf wall girts (https://www.hansenpolebuildings.com/2011/09/commercial-girts-what-are-they/), Weather Resistant Barrier between framing and wall steel (think Tyvek or similar), unfaced Rockwool Batts with well-sealed 1″ Rockwool Comfortboard 80 applied to interior of wall framing.

Slab – at edges 4″ Rockwool Comfortboard 80 applied to inside face of splash plank and down vertically 3′. 1-1/4″ Rockwool Comfortboard 80 under slab.

I would use 5/8″ Type X drywall for the ceiling, without a vapor barrier. You will need to fire separate between rental shop and doggie day care. For the sake of making certain almost any occupancy will be allowed, plan on two layers of 5/8″ Type X on each side of the wall with no penetrations between.

Besides your radiant floor heat, I would also plan on an HVAC system capable of controlling humidity.

Most jurisdictions require a pre-application conference for commercial buildings, you will want to verify if this is available (https://www.hansenpolebuildings.com/2013/01/pre-application-conference/).