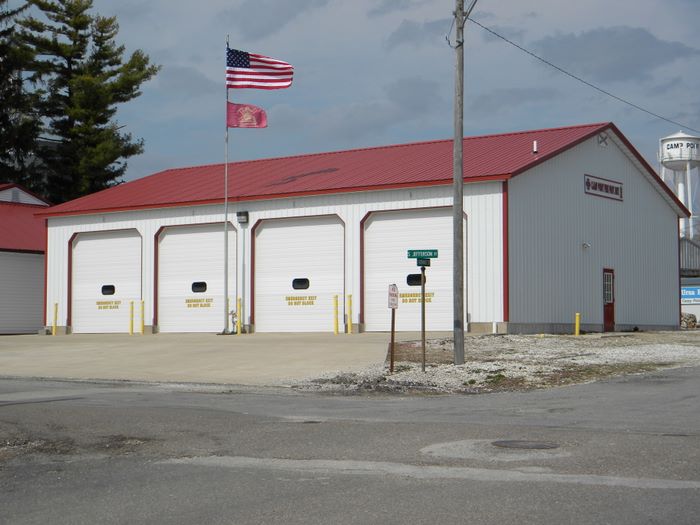 A fire station is important not just to the firefighters who operate out of it but to the entire community it serves, and as a structure, it needs to be reliable. If you're in charge of building a new fire station for your area, you're no doubt already thinking about how to keep the building up to code, create designated equipment areas and living quarters, and stay within your budget.
The budget may be a primary concern, especially since funds for this municipal building are likely coming from tax revenue. If you are working with a tight budget but don't want to sacrifice quality, choosing a pole building over a traditional stick framed structure is a sound decision.
Fire station construction can be challenging and costly, but you can make it much easier and more affordable when you use a pole building kit. A fire station kit from Hansen Pole Building allows you to construct a durable building in a cost-effective and timely manner so that the fire department can start operating out of their new space as soon as possible.
Get A Free Quote!
Why Choose Hansen Pole Building for Your Fire Station?
When you hear the phrase 'pole building', the first thing that might come to mind is a large barn or warehouse. However, today's pole building kits allow for great flexibility and can even be used to create fire station buildings. Hansen Pole Buildings specializes in customized building kits, and we can work with you to make sure you get a fire station designed to your exact specifications.
We know that a fire station building has a lot of unique requirements. For example, a fire station needs large storage bays for their emergency vehicles, as well as space for cleaning and maintaining vehicles, storing additional emergency equipment, and housing members of the fire department. Some larger fire stations even need space for offices, conference rooms, and other training facilities. No matter what you and your department have in mind, we will design your fire station kit to fully accommodate your equipment and amenities.
Our custom pole buildings are affordable and easy to install, but that doesn't mean they're flimsy; in fact, they can withstand just about anything. Wooden poles are pressure treated so that they don't rot, and the steel siding is sturdy and virtually maintenance-free. We have many different options for windows and doors that will work well with a fire station building, including large overhead doors for fire engine bays.
Interested in learning more about a DIY building kit for your fire station? Contact us now to get a free quote. Provide us with a building sketch or even just a basic concept, and we'll do everything we can to put together a pole barn package at the lowest possible price.
Get A Free Quote!