Cabins are great when you need to retreat from the hustle and bustle of daily life and focus on what matters most, whether you're making memories with family or enjoying nature in solitude. If you're looking for a quiet, private place to get away from it all, you can build your own cabin with a kit from Hansen Pole Buildings.
Our cabin building kits can be customized to your exact preferences, and the simple post frame construction method means you'll be able to finish your cabin fast. They're easy to put together and even easier on your wallet. Start by learning more about our affordably priced cabin kit options and getting a free quote.

Custom Cabin Designs
You may have an idea in your head of what the perfect summer or winter cabin looks like, but how do you make your vision a reality? You turn to Hansen Pole Buildings. Describe what you're looking for or submit some simple sketches and our professional designers will help you create plans for the cabin you've been imagining.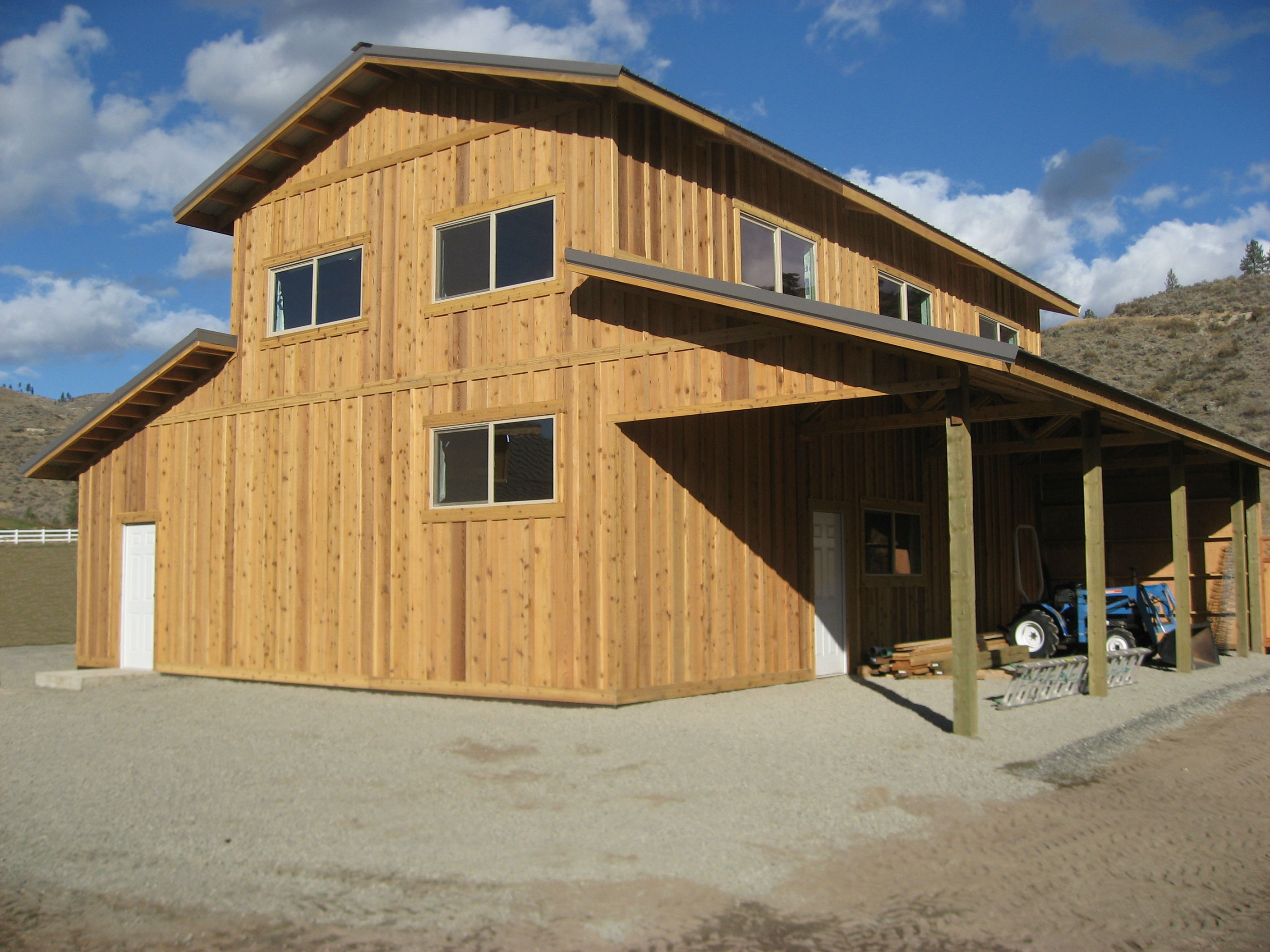 Our pole barn cabins come in a variety of sizes, between small cabin kits for a cozier setting or large kits for hosting lively trips with friends. We offer one-story or two-story kits, and some designs include a loft. You can choose an open floor concept or design your cabin with separate rooms for different purposes.
The materials used to make your cabin's exterior can also be personalized to suit your favorite style. If you're going for the classic hunting cabin look, order a kit with t1-11 wood panels. If you prefer a more modern aesthetic, there are plenty of other siding options for you to choose from. Just tell us what you're hoping for and we'll do the rest.
Why Build a Pole Barn Cabin?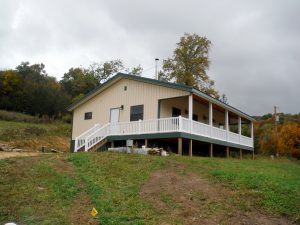 In addition to their capacity for customization, pole barn cabin kits are the fastest and most affordable way to build a cabin. Hansen Pole Buildings' cabins are durable, high-quality, low-maintenance structures that can protect you from the elements year-round. We're so confident in the quality of our kits that we offer a lifetime warranty in writing with any engineer-sealed building package.
Our DIY cabins are superior to any other cabin you'll find on the market. For a look at how inviting your new getaway can be, check out the inside of a finished Hansen Pole Buildings cabin.
Get Your Cabin Building Kit Today
There's no reason to keep waiting for your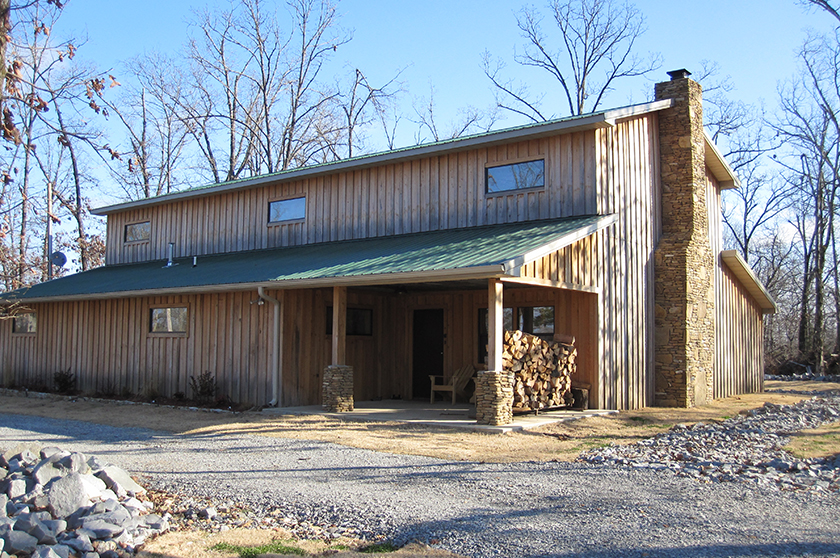 perfect place to relax. Receive your free quote for a pole barn cabin kit by filling out our online form or speaking with a pole building specialist at 1-866-200-9657. When you tell us what you want for your cabin, you'll have finished the hardest part. Get started today!