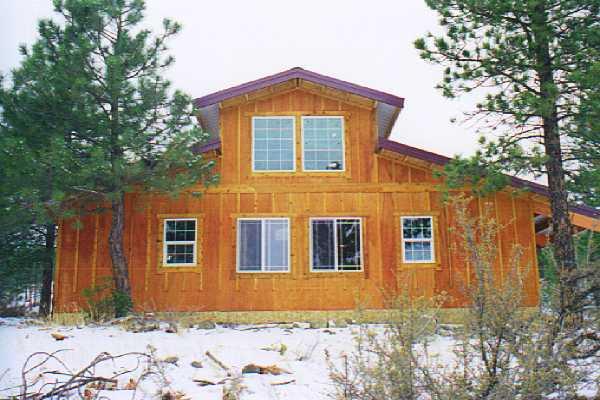 Having your very own cabin is a great way for you to retreat from home and take part in the activities you enjoy most. It's a building for you to fill with people or to have a peaceful weekend getaway on your own. With Hansen Pole Buildings you can build a large cabin by the lake for your family reunion, a small cabin in the woods for hunting season, or any sized cabin for a wide range of uses. Our cabins can be customized to look exactly how you want it and because we use post frame construction they are one of the fastest methods to building your very own dream cabin.
Our unique cabin kits are not only easy to build on your own, but also easy on your wallet. Get started by learning more about our affordable cabin options and getting your FREE QUOTE!

Custom Cabin Designs
You have a vision in your mind of your perfect summer cabin, but how do you have that professionally designed? Whether you come to us with a simple drawing or only a thought in your mind Hansen Pole Buildings can support you in designing your cabin just the way you want it. When all is said and done, you'll be on your way to building your very own pole building cabin from our easy to assemble kits.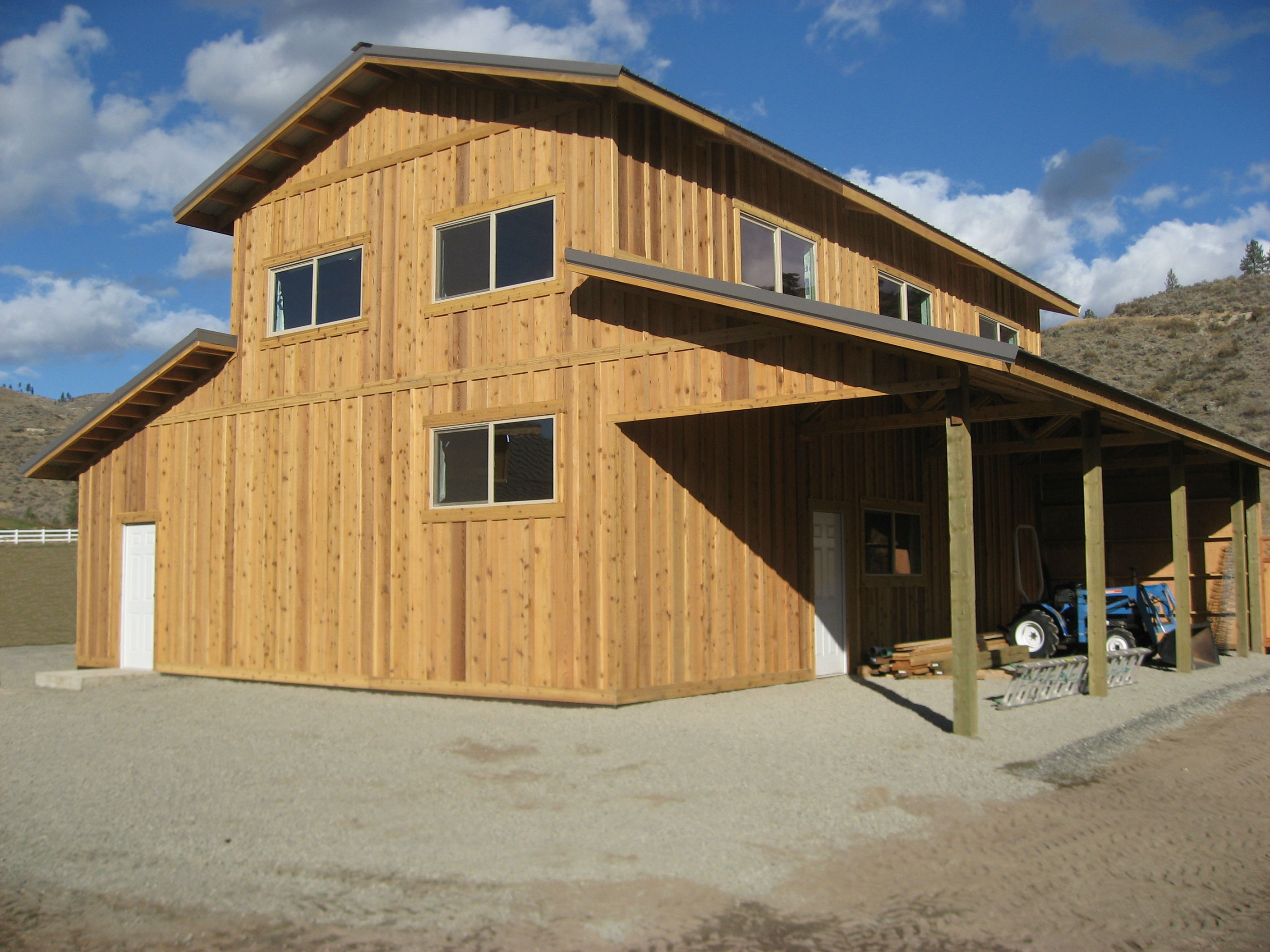 Our pole cabins are the perfect place for you to make your home away from home. Hansen Pole Building kits can be designed just like any other building and come in a wide variety of sizes to provide you with just the right amount of space. You can choose an open floor concept or have separate rooms for different uses. We offer one story, two story, or even designs including a cabin loft. The materials used to make the outside of your cabin can also be customized to your favorite style. Wood T1-11 is a popular rustic looking siding option. Everything in our cabins can be personalized to suit your style and your needs. All you have to do is tell us what you're looking for and we'll do the rest.
Why a Pole Barn Cabin?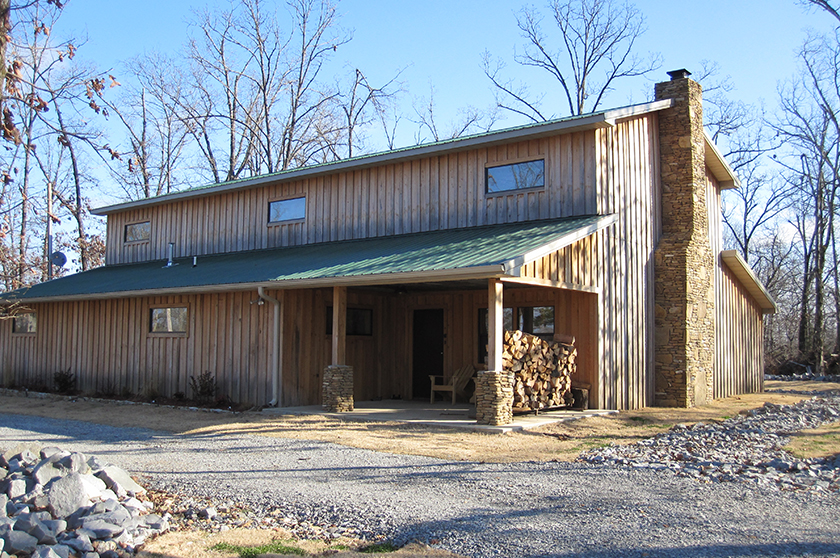 Deciding to purchase a pole building is one of the best ways to build your very own personalized cabin. Not only do you have the opportunity to design and build your own cabin, but you'll also be getting a cost-effective and easy to build kit. Our cabins are low maintenance, durable and high quality structures that can protect you from the elements and provide a great haven after a long day of recreation. Plus, with Hansen Pole Buildings we are so confident in the quality of our buildings that you'll be offered a written lifetime warranty with any engineer sealed building package.
Our DIY cabins are superior to any other cabins you'll find on the market, and we know you'll be satisfied with your new getaway. Check out the inside of a finished Hansen Pole Buildings Cabin.
Get Your Cabin Building Kit
There's no reason to wait any longer for the perfect cabin, you just found it. Receive your FREE QUOTE by visiting our online form or speaking with an actual pole building specialist by calling 1-866-200-9657. Tell us what you want in your cabin and you'll have completed the hardest part. Get started today!