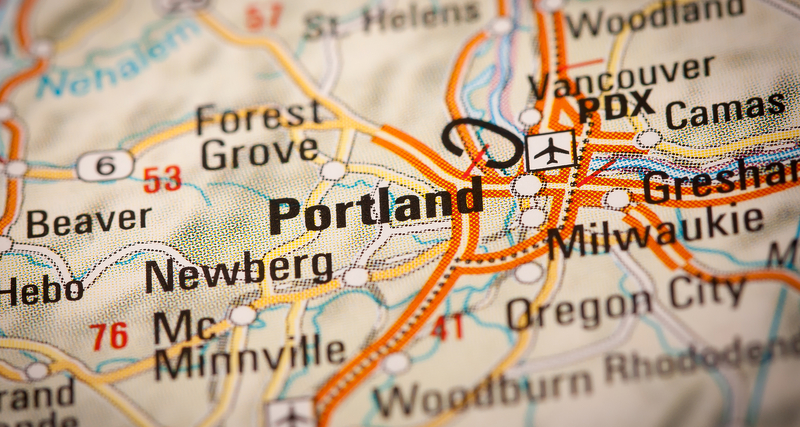 At Hansen Pole Buildings, we manufacture pole building kits that are perfect for Portland's creative and hard-working community. Our Portland pole barn kits are completely customizable, which allows you to construct a building that's as unique as your Pacific Northwest home. Bring us a sketch, picture, or even just a concept, and we'll work with you to turn your idea into the most efficient and least expensive pole barn kit possible.
We have years of experience designing agricultural, commercial, and residential pole barns for the Portland area. Whether you need a new storage building for your Willamette Valley farm or a backyard greenhouse for your St. Johns home, we can help. After working with you to design your Portland pole barn, we'll send you a kit with all the materials you need, step-by-step instructions, and a fully illustrated construction manual.
Learn more about our Portland pole building kits and get a custom quote by calling us at 1-866-200-9657.
Popular Portland Pole Building Types
These are the most popular building types that our customers in Portland are interested in.
Why Choose Pole Barn Construction in Portland?
Pole barns from Hansen Pole Buildings are affordable, easy to construct, and environmentally friendly. We focus on minimizing the environmental impact of every building we produce by using sustainable design practices and the most efficient materials. A Portland pole barn is the right choice when you need to construct a durable agricultural, commercial, or residential building at a reasonable price.
Residential
Post-frame homes are becoming increasingly popular, and a pole barn can be a great option if you've been dreaming of building your own hunting lodge, lake house, or cabin in the woods. A small Portland pole barn could also make a great backyard office. Eliminate your commute and give yourself a dedicated professional space at home with a Hansen pole building.
Agricultural
While the Portland metro area may not have many agricultural buildings, you don't have to go far outside of the city to start finding farms, wineries, and horse boarding facilities. The wide open spaces of rural Oregon lend themselves to pole building construction. If you live outside Portland and want to add a farm storage facility, workshop, machinery shed, horse barn, or covered riding arena to your property, contact Hansen Pole Buildings.
Commercial
With several state-level incentives available for business owners in Oregon, Portland is a great city for the bootstrap entrepreneur. If you've started a business in Portland and need an office, warehouse, or storefront, a pole building can help you get the space you need while keeping your overhead low. Just make sure you're complying with local zoning codes—at Hansen Pole, we can work with you to custom-design a structure that meets zoning and building requirements.
Weather and Building Code Considerations for the Portland Area
Although Portland is known for its frequent misting rain, the city also has relatively mild seasons and very few extreme weather events, making it a great place for pole buildings. However, while the weather may not be a huge concern, there are some building codes you'll need to take into consideration:
• If you're adding a garage, shed, or accessory structure to your property, you'll need a building permit.
• If you live on a farm and are building an agricultural structure, your building will be exempt from state structural building codes. However, you'll still need to adhere to local zoning codes, and you'll need electrical, plumbing, and mechanical building permits if you install any of these systems.
• For all single-story prefabricated buildings, the minimum footing embedment is 12 inches.
• Earth anchors in pre-fabricated buildings need to be proof load tested to ensure they can stand up to high winds and seismic events.
This is not a complete list of building code considerations for Portland pole buildings. You should contact your local building department for more information about requirements for your planned project.
Local Contractors
Our pole barn kits come with detailed step-by-step instructions so that you can construct the building yourself. However, if you'd rather leave it to the professionals, you can always work with your favorite contractor.
Having trouble finding a contractor in your local area?
Call Rachel at 605-432-8971 to help you find a Portland contractor. By working with a referred pole building kit builder you are agreeing to contractor terms and conditions.
Build a Pole Barn or Building in Portland Today!
If a pole building is starting to sound like the best option for your construction project, check out our pricing estimates here. If you have questions or are ready to get a custom quote, call us at 1-866-200-9657.
Get A Free Quote!