Residential Carports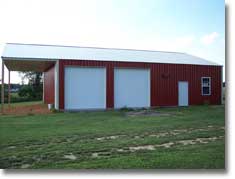 Protection for your valuables can be as simple as building a home carport. Vehicles will be protected from the harmful rays of the sun, keeping the brightness and luster to paint finishes. A cooler interior will be a treat, with cars and pickups out of the hot sun under a park shelter. A home carport can also be home to the lawnmower, grill, tools and other lawn-care items under an easy to build shed garage.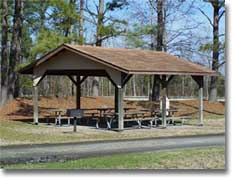 Many home carports are an extension of an enclosed garage. This makes it quick and easy to have a park shelter for your often used vehicle. Carrying groceries into the house on a rainy or snowy day is a breeze with a residential carport to protect you. Having an attractive park shelter attached to your house or garage is an affordable solution for keeping valuables out of the weather, while allowing quick access to them.

How affordable are residential carports?
Get a free carport quote fast!
Customize it! Have an idea on an original design? No problem – design a home carport with the size and features to fit your needs. These are not pre-fab kits where "one size fits…nothing"! Completely customize your open carport to attach to an existing structure or choose a freestanding open shed garage. Add overhangs, wainscot, or even a cupola with weathervane for a classy look. Choose roofing materials from steel, standard or architectural shingles, or even tile. Whatever your imagination can create, if it can be structurally engineered, your dream park shelter will become a reality!
Your custom designed home carport is shipped direct to the building site, at no extra cost. Full 2' x 3' blueprints are included, along with a fully illustrated construction manual to guide you. Instructions are simple and easy to follow. No prior building experience is necessary to construct your park shelter. Pole buildings have a long standing reputation for straightforward and simple design. Their solid construction principles have withstood the test of time and the demands of nature.
Get a quote on your new shed garage today!