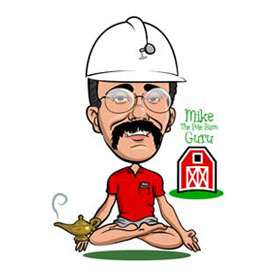 Have a building related or
pole barn question
? This genie will grant the answer to as many questions as you may have! Please keep all questions relevant to building construction or post frame buildings. Weekly a question will be selected to answer in our
Pole Barn Questions
category of our blog and also posted on our
Hansen Buildings Fan Page
. Join us on Facebook to meet other do-it-yourself fans, see current projects as they are constructed and sign up for product offers or giveaways!
If you would like an immediate response, please include your email in the box with your question. Otherwise, due to high volume, it could be 6 to 8 weeks before you see your answer in an upcoming blog.
PERSONAL INFORMATION
Fields marked with (*) are required.