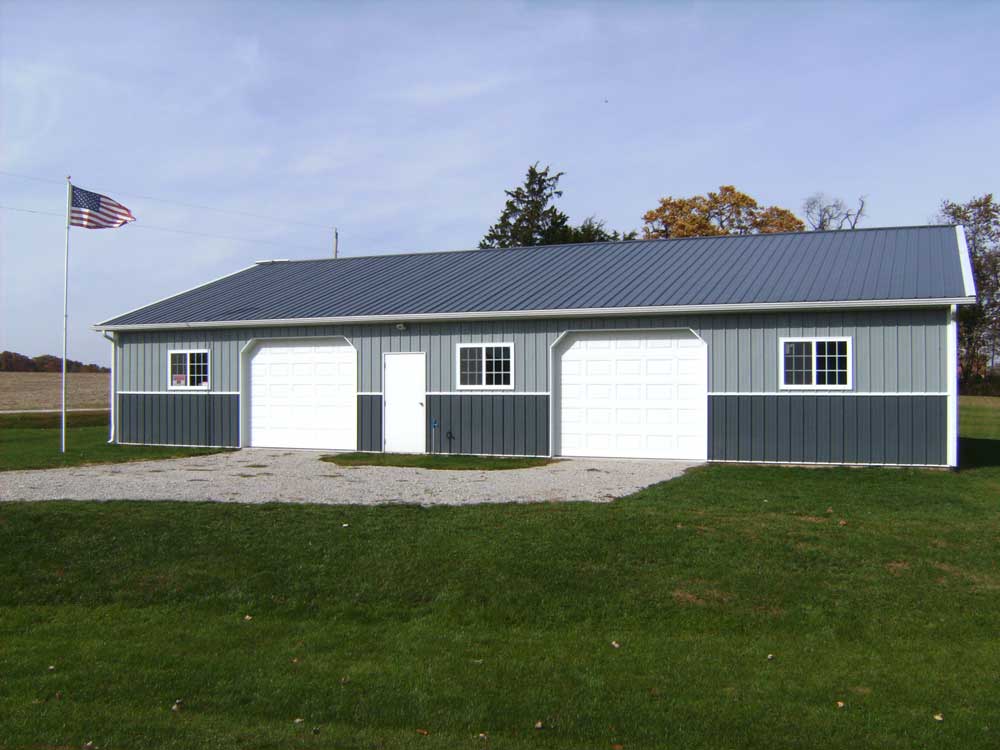 Whether you're a weekend mechanic, an aspiring woodworker or you just want some extra space for projects at home, Hansen Pole Buildings' residential hobby building kits could be a perfect fit for the extracurriculars
you need a little more room for. Our pole barn hobby buildings are affordable and simple to assemble, and they make a great addition to any property that needs extra indoor space. Pricing for our hobby building kits is lower than you'll get from other pole building providers, and we offer enough customizations for you to design a personalized space you'll be happy to tinker away in for years. Get a quote for your customized residential pole barn hobby building today.
Get A Free Quote!
What Is a Hobby Building?
Hobby buildings are residential pole barns that make excellent additions to your property when you're in need of a bit more space for those projects you've been working on. These residential hobby building kits are simple to assemble, but if you're unable to build them yourself, any general contractor should be able to put them together for you. There is a hobby building kit for hobbyists of all types, from car enthusiasts to carpenters to sports memorabilia collectors We have several different sizes of residential hobby buildings to choose from, making us your one-stop-shop for any pole barns you may possibly need.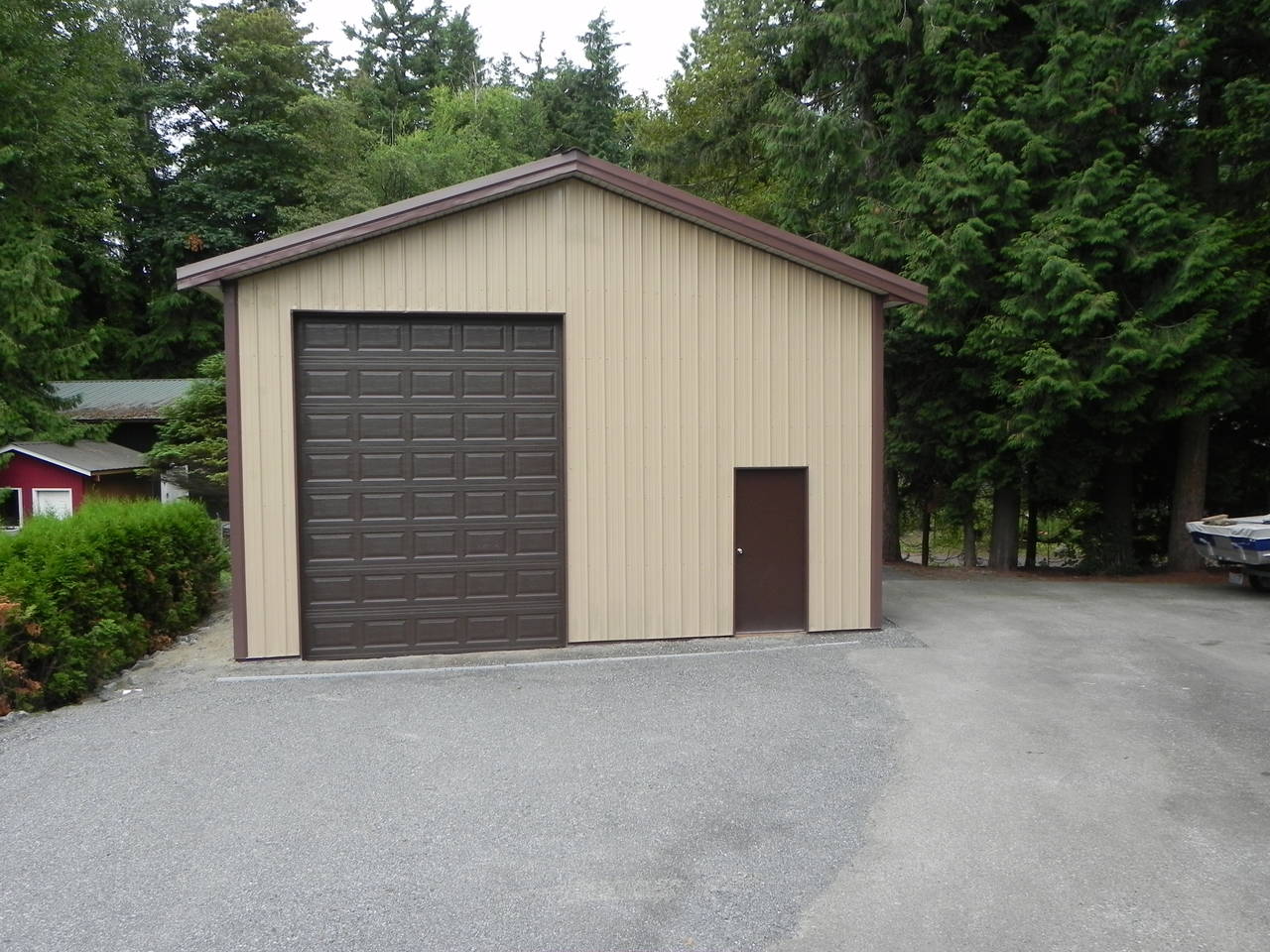 How Much Does It Cost to Build a Hobby Building?
The size of your new hobby building will determine its price. The average pole barn building costs anywhere from $7,000-$75,000 (large or very complex pole barns can cost up to $100,000). Costs also vary by location due to regional material prices and local design requirements, and you'll have to factor in optional items you want to add to your pole building. Affordability is one of the most appealing features of post-frame buildings. The cost to build a pole barn hobby building is often substantially lower than other construction methods because they require less material to construct—even added features typically cost less in a pole barn building. The interior can be finished with drywall and hardwood floors like modern houses on the market today, and the exterior can be made of roofing and siding that matches the look of your neighborhood.
Residential Hobby Building Kits Are Available in Small, Medium, and Large Sizes
We understand that different hobbies require a wide range of space. A painting studio may require much less room than an at-home auto repair shop, for example. With that in mind, there are differently sized residential hobby buildings for different types of projects. Though the sizes may differ, the assembly process is about the same for each size, keeping construction as simple as possible for hobbyists.
How Much Does a Small Hobby Building Kit Cost?
The price of a small hobby building kit can be anywhere from just a few thousand to $18,000 or so. The average price is about $7,000.
How Much Does a Medium Hobby Building Kit Cost?
Medium hobby building kit prices range from $18,000 to $39,000.
How Much Does a Large Hobby Building Kit Cost?
Larger hobby buildings can run anywhere from $36,000 to over $88,000. Getting a custom quote from one of our experts can help you decide which building size is right for you.
What Does a Residential Hobby Building Look Like on the Inside?
For a hobby pole barn, it's essential to have space for both working and storage. With this in mind, you may have smaller storage rooms, a larger workspace area, and even a loft for extra space. Insulation and electricity can be added as well, making a hobby building a comfortable space to pursue your creative goals.
How Does a Wooden Hobby Building Differ From Steel Frame Buildings?
Post-frame construction is a faster and more efficient form of construction that involves fewer materials than steel frame construction. Pole barn hobby buildings don't require a lot of foundation work to be sturdy, and they're designed so that anyone without construction experience can put them together.
Hobby Building Kits Advantages and Disadvantages
All products have their pros and cons. When speaking of the advantages and disadvantages of our pole barns, we like to point out that the sturdiness, cost, and ease of assembly outweigh anything that may be viewed as a potential negative of our product.
Pole Barn Hobby Building Advantages
Less Expensive Foundations
While there is still a small amount of work to be done on the ground to stabilize a pole barn, the cost is much lower than it would be for a typical home. Don't worry about excavating or filling concrete—holes for the poles are all that's needed for structural support.
Energy Efficiency
In many areas, pole barns can provide cost relief on insulation. There are fewer thermal breaks in pole buildings, meaning that an extensive insulation system is not necessary. Spacious interiors and simple construction make these buildings extremely versatile, meaning you can use them for residences, inns, garages, workshops, or even home gyms.
Suitable for Any Terrain
Pole barns are extremely adaptable to different terrains, which is somewhat unique in the world of traditional residential building construction. There is no ground leveling work needed, saving you time and money.
Pole Barn Hobby Building Disadvantages
DIY Construction
While many hobbyists would love the task of assembling their own pole barn hobby building, it's true not everyone will want to approach a larger task like this. If you do need assistance, contact any local contractor, who should have no issues putting it together for you.
Community Restrictions
Different communities may have different guidelines or restrictions for what can be built in the area. Certain aesthetic guidelines may need to be followed, some of which may not be possible with a pole barn. However, our pole buildings come in all shapes and sizes, so there is a great chance we can help design a structure that fits in with the community's guidelines.
How Long Does It Take to Build a Pole Barn Hobby Building?
Once your hobby building kit is delivered, your assembly process can take anywhere from a couple of days to around a week. Your packaging contains instructions for putting your building together that are intended to be as straightforward as possible.
Where Do I Get a Hobby Building Kit?
From the comfort of your own chair! You can visit our website instead of a store or agency and we'll get you a quote for your ideal residential hobby building kit in just a few clicks. We deliver all across the country, so whether you're on the East Coast, West Coast, or right in the middle, we'll get your kit delivered straight to your door in no time.
How Do I Find a Local Hobby Building Contractor?
If assembling your own pole barn hobby building is not something you're looking to do, any local contractor should be able to do it for you. If you're interested, we can help to recommend contractors in your area.
Get A Free Quote!