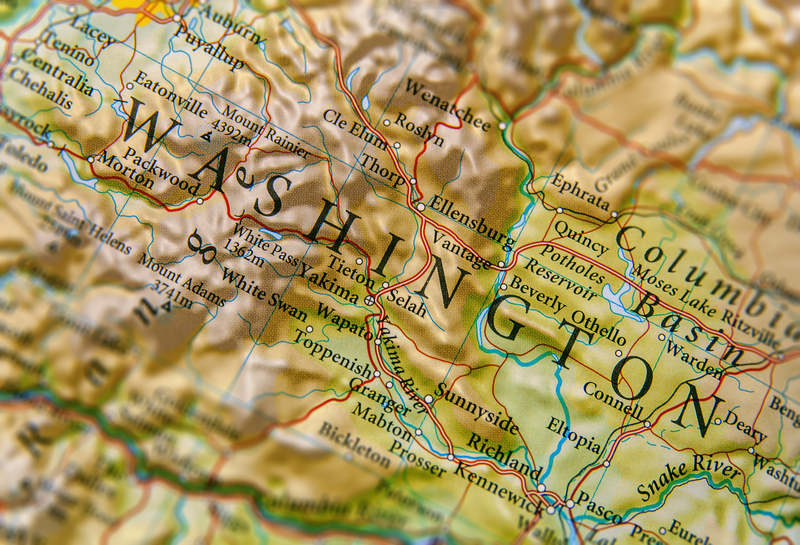 Washington is a fantastic blend of large metropolitan areas and sprawling green rural space. If you're a property owner in this fabulous state and you want to build on your land, pole barn kits from Hansen Pole Buildings are your best option. We offer durable and easy-to-construct building kits that we'll ship straight to your location. If you plan to build a traditional structure or hire a contracting
team to do it, you're looking at months of labor and large expenses. With that in mind, we've designed our pole barn kits to help anyone in Washington State get their building up in a matter of weeks.
Popular Pole Building Types in Washington State To give you a sense of what kinds of pole barns work well in Washington, we've listed a few of the most commonly ordered kits below:
● Pole Barn Homes
● RV Storage Buildings
● Workshop Buildings
● Garage Buildings
What Is a Pole Barn?
Most traditional buildings are made from timber framing, which requires foundations and specialized labor. If you're looking to build something like a shed or a barn, or even a sizable house, you may not need such an intricate method of construction. Pole buildings can be anchored to an existing foundation or driven directly into the ground, simplifying the construction process.
Pole barns are made from light yet strong materials, so they're easier to put up but just as sturdy as traditional buildings. By following our detailed instructions, you can build your pole barn yourself without having to hire professionals (if you do want help, however, there are pole building contractors in Washington State ready to lend a hand).
Why Choose Hansen Pole Buildings?
We've been providing pole barns in Washington State long enough to know how to make things work for just about any situation. Thanks to our incredible customer service and low prices, we have been a customer favorite for years.
Experience
Simply put, we've seen it all. Our knowledge of the industry and quality manufacturing techniques has made life easier for thousands of customers across the United States.
Customization
Even if you don't see your ideal building on our website, we can still make your vision a reality. Our pole barn kits in Washington are fully customizable, so you can get the design that makes the most sense for you.
Versatility
Barns, sheds, garages, and even homes are in our repertoire. Pole buildings are versatile, long-lasting, and affordable.
Why Build a Pole Barn in Washington State?
Roughly nine percent of the workforce in Washington is in manufacturing jobs. That means there is plenty of need for commercial building space throughout the whole state. Being that much of Washington is prone to harsher elements throughout the year, especially winter, these manufacturers need safe, enclosed spaces to protect their equipment and employees. Here are some examples of common uses for pole barns in Washington.
Commercial
The commercial manufacturing industry is huge in Washington. Millions of people are heading to work at commercial manufacturing sites each day. These sites require ample space for both the employees and the equipment. Since our buildings are fully customizable, Hansen Pole Buildings can offer you a space that best suits the needs of your particular line of work.
Agricultural
Fruit and vegetable production is one of the most important sectors in Washington. This industry requires tons of space for storing farming equipment large and small. Our pole building kits will fit in any Washington State farming area perfectly.
Residential
Why not build your own pole barn home? Since they are completely customizable, you can build your new living space in any shape or size, and since they're much easier to assemble than a traditional home, you can be sleeping in your new bedroom in just a few short weeks.
Do it Yourself, or Ask for Help
Yes, we design our pole building kits to be simple and easily accessible to most, but if you'd like to contract a third party to build it for you, that's totally fine! In fact, most contractors in Washington State are qualified to assemble pole buildings from our kits.
While our quality products and excellent customer service are hard to beat, it's even harder to beat our prices in the Evergreen State. If you do find a price for your ideal pole building that beats ours, show us and we'll match it.
If you have any questions, or if you're ready to get your custom quote, call us at 1-866-200-9657. We're standing by to get you started on your new Washington pole barn today.
Get A Free Quote!