Greenhouse Building Kits
Pole buildings are a great option to provide a permanent location for commercial or residential gardening. With their inherent low cost per square foot, a post frame building may be the best solution for your greenhouse construction. Both residential and commercial greenhouses have unique requirements to provide proper light, ventilation, drainage and heat to grow a crop, but with proper planning, a pole building can easily meet all of these needs.
Whether you're a large organization depending on growing produce year-round or you're simply a small businesses growing for the local farmers' market, adding a greenhouse building to your property is a great way to protect your plants from the elements. Smaller-scale operations might be able to temporarily get by with a hoop house made from PVC pipes and greenhouse plastic, but if you're invested in growing indoors, a sturdy greenhouse pole building is the way to go.
Some people start out intimidated by the idea of building their own greenhouse but also don't want to pay the high price of a pre-constructed greenhouse or a greenhouse built by contractors. Fortunately, greenhouse construction from a kit is relatively simple, and the resulting post frame structure provides long-lasting benefits. You'll be able to produce fresh, home-grown vegetables even after your region's growing season has ended. You can even use your new greenhouse to get a head start on the next growing season—plant produce like tomatoes indoors, and transfer them to an outdoor garden when the weather gets warmer.

Greenhouse Kits – Lighting Options
The first thing to consider here is whether you will use natural or artificial lighting or a combination of the two. This answer varies for each individual with other factors like your local climate, location on a property, and what is actually being grown.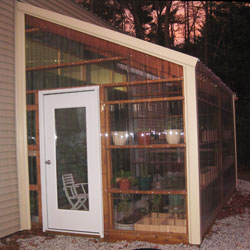 If you are looking for a small greenhouse kit for hobby use, natural light is a popular option. Natural light-enhancing components you can add to your design include windows, polycarbonate panels, and ridge lights. Windows are the best insulated option because they will provide the most weathertight seal, but they are also more expensive. However, they're also versatile, with the option to be opened when ventilation is desired.
The other natural light options are polycarbonate panels or ridge lights. Both products transmit a large amount of light, and allow for an abundance of natural light to enter the greenhouse. These panels are also strong and will provide many years of service.
For a large commercial greenhouse, the most common solution is artificial lights, which are typically hung from a ceiling. Make sure you discuss with your building designer your lighting plans so they can properly design for whatever lighting solution you want.
Greenhouse Building – Ventilation Options
Interior building temperature will play a large part in success of your greenhouse kit. For some natural ventilation we suggest using enclosed overhangs with vented soffit along with a vented ridge to provide natural ventilation at the peak of your building. The vented soffit allows airflow in through your overhangs and warm air to escape through the building peak.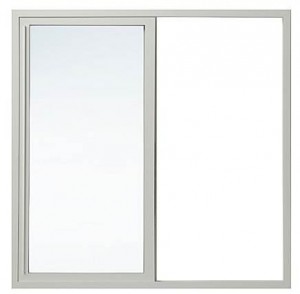 Functional sliding or single hung windows can also allow for ventilation which are provided with screens to keep any pests or bugs outside. A third ventilation option are gable vents. While they do not allow for as much air flow as vented overhangs they are a cheaper alternative. For larger commercial greenhouses we commonly see ventilation fans installed in walls to force air through the building to keep the constant temperature that is required for optimal growing.
All standard Hansen Building Kits provide at a minimum eave and ridge foam closures to create a tight seal and keep insects outside. Additionally we offer the option for closures on the wall steel as well to further prevent any possibility of harmful insects. Our premium trim package which includes base trim and j-channel at the tops of sidewall steel will keep larger rodents or pests from entering your building.
Another common grow house request is the interior lined with steel to allow for easy cleaning. This keeps your framing lumber dry and away from the humid air inside your building with the option to simply hose it down and wipe it clean. Steel also creates a bright reflective environment when artificial lighting is used.
Greenhouse Kits – Heating Options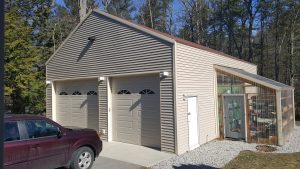 Depending on your use or location you may need to consider heating your building. In this case, ask for our commercial girt option which will not only make your girt spacing 24″ on center so you can easily insulate between the framing and allow you to finish the interior with an interior liner product of your choice. Also request ceiling load trusses to support installation of a ceiling to allow you to insulate an attic space. You can also request additional ceiling loading if you plan on hanging other lighting or equipment from the ceiling.
No matter what your plans, we can provide residential and commercial greenhouse kits to meet your needs. Call or email us to tell us about your project, and we will give you a quote within about 48 hours. We provide you with the necessary building materials, a fully illustrated manual with step-by-step instructions, and stamped engineered plans (which may be required to receive a building permit).
A successful greenhouse building that meets your needs come down to proper planning. Take the time to think about your ventilation, lighting and heating or cooling options and discuss with your building designer so they can guide you to the right options and features. Our custom greenhouse kits will help you get your project off the ground at a price you can afford. Request a free quote now.