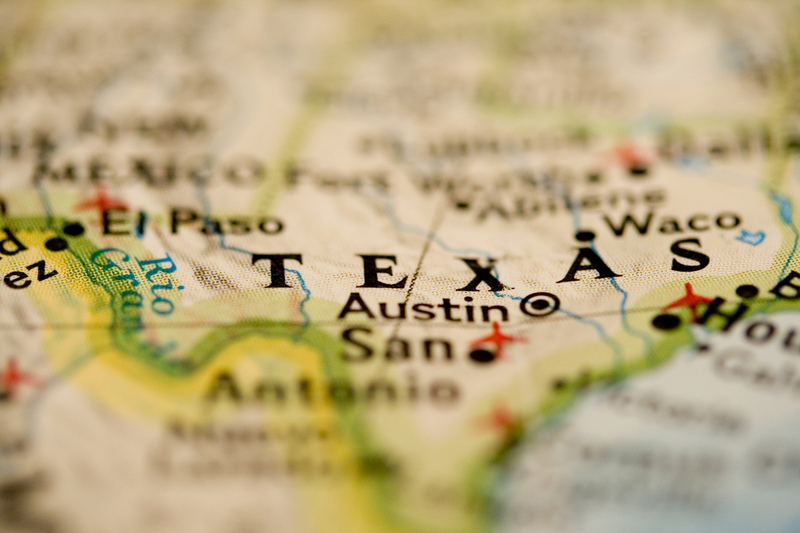 Texas Pole Buildings and Barn Kits
Pole barns are a popular building choice in Texas due to their durability and simple construction. Pole barn kits in Texas are used for residential, business, and agricultural purposes, suiting a variety of needs for residents across the Lone Star State. If you're considering constructing your very own pole barn in Texas, order a kit from Hansen Pole Buildings. We've been the country's top provider of high-quality, affordable pole barns since 2002.
Pole barn kits are popular in Texas and these other states in the Southwest: Arizona, New Mexico, and Oklahoma.
Hansen Pole Buildings offers the lowest prices for pole building kits in Texas. If you can find a lower price for a comparable pole barn design from another company, let us know and we'll match their rates.
Pole buildings are in high demand in these Texas cities:
Texas Pole Barn Types
Texans use pole buildings for a variety of purposes, from homes to garages to horse barns to airplane hangars. Here are some of the most popular types of pole barns in the Southwest:
If you want to build a new residence on your land in Texas, consider a pole building home. Design your own living space to your aesthetic preferences and with as many rooms as you need, then have it built in less time and for less money than a traditionally constructed house.
Texans love their independence, and what's more freeing than traveling the country in an RV? When you're between trips, you can keep your vehicle safe from the elements in a durable RV storage pole building.
Texas boasts a high number of workers in agriculture, oil, petroleum, manufacturing, and entertainment. Pole barn workshops offer the space people need to be productive and hold all their tools and equipment.
Give your animals somewhere to sleep and stay cool when you're not riding or racing. A horse barn pole building will fit right in on any ranch.
Build the Right Pole Barn for You
There's no end to all the things you can do with a pole barn kit in Texas. Check this long list of building types for ideas.
Find the Best Local Pole Barn Builders in Texas
No matter how you decide to put together your pole building kit once it reaches your Texas location, the process will be quick and easy. You have a few options:
Build It Yourself
You don't need any construction experience to assemble our pole barn kits. We'll include detailed step-by-step instructions to guide you through the entire build.
Texas Pole Barn Construction Companies
You can hire a local Texas construction crew to put pole building kits together on your property. Your building will be done even faster with multiple professionals on the job.
Texas Pole Barn Contractors
Need help with your pole barn construction but don't want to deal with a full team? Any local contractor in Texas can handle pole barn kit assembly. Let us know if you'd like a recommendation!
Texas Pole Barn Pricing
You won't find better pole building kit prices anywhere in Texas. Exact prices vary depending on your pole barn design, but you can get a general idea of what yours may cost by size.
Small Pole Barn Prices
Our small pole barns start at $7,000 and can go as high as $18,000. They range in size from 24' x 24' x 8' to 36' x 36' x 12'. This size is perfect for the following building types:
Medium Pole Barn Prices
Medium pole barns cost anywhere from $18,000 to $39,000. Their dimensions range in size from 36' x 48' x 10' to 40' x 72' x 14'. People typically order medium pole barn kits for:
Large Pole Barn Prices
Large pole barn kits range from $36,000 to $88,000, but their prices can approach $100,000 if the building is especially big or complex. Their dimensions range from 40' x 60' x 16' to 60' x 120' x 16'. You can use large pole building kits for:
Pole Barn Kits Are Also Available in These Regions
Our pole building kit services go far beyond Texas. You can purchase an excellent pole barn kit from Hansen Pole Buildings anywhere in the United States.
Whether you need a new house in Nebraska or a private workshop in busy Chicago, we've got pole barn kits to fit your needs and your environment.
Our durable pole barns will hold up well during all four Northeast U.S. seasons.
Beat the Southern heat in a comfortable pole building from Hansen.
Our pole barn kits are some of the best building options on the Pacific Coast.
Don't Want to Build It Yourself?
Our customers are always excited by how easy our pole building kits are to assemble, but sometimes assistance can be required. If you're in need of professional help, any contractor can handle the job. We will happily recommend a qualified contractor for you if desired.
Being an industry leader requires more than a great selection of products and fantastic customer service. We work hard to maintain quality for low costs with the best metal building prices in Texas―we'll even match anyone else's price. Make your dream building a reality by calling us at 1-866-200-9657 to get more information and a custom quote.
Get A Free Quote!