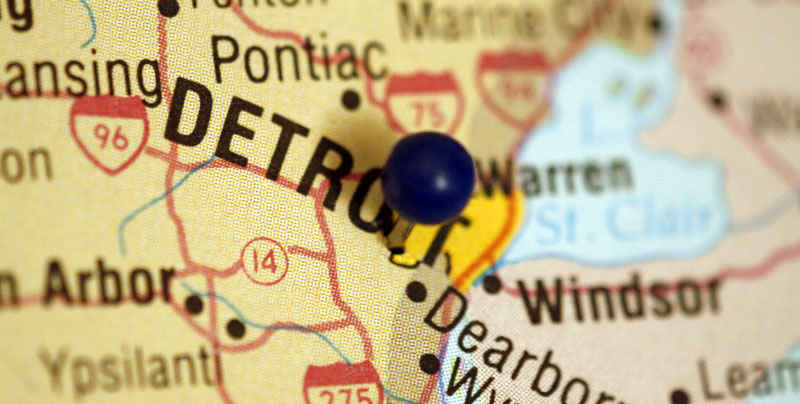 Hansen Pole Buildings provides you convenience and straightforward assistance to help you construct your next residential, industrial, or commercial pole building. Customize your building kit to meet specific needs, such as extra warehousing in the Detroit industrial sector or a spacious home on the outskirts of the city. We make it easy and affordable to create a pole building that helps drive industrial growth and commercial affluence in Detroit, Michigan!
To learn more about our Detroit pole barn kits or to get your custom quote, call us at 1-866-200-9657.
Popular Detroit Pole Building Types
These are the most popular building types that our customers in Detroit are interested in.
Why Build a Pole Building in Detroit?
Pole barns thrive in the Detroit, Michigan weather. Freedom from potentially hazardous natural disasters means that the foundationless construction of Hansen Pole Building kits in Detroit is possible. If your preference or codes call for it, pole buildings can be built on a foundation as well.
Industrial
With over 10 million acres of farmland in Michigan, pole barn kits are appearing around Detroit in large numbers. Increase efficiency of your farm or property by instantly expanding your workspace or storage needs.
Never again worry about your equipment or livestock being protected, because our pole barn kits provide livestock shelter and food storage, as well. We have a wide variety of custom pole barn kits to complete your farm, workshop, or become the perfect addition to maximize success of your agricultural or industrial business.
Commercial
Detroit pole buildings can be used for a variety of purposes such as for storage, shops, airplane hangars, and even extra office space. Turn your business ideas into a reality with Hansen's pole building kits that offer open floor plans and customized designs.
Residential
Our buildings are versatile and customizable, which makes them useful for home, garage, and storage needs. Build a home in Detroit from a pole barn kit and save much more than you would buying a house in the city proper!
Detroit's Regional Considerations (Weather & Building Codes)
Detroit's weather makes it the ideal place for your pole building and construction. The area's limited rainfall, minimal humidity, and moderate temperatures are perfect for pole building construction since you can save on maintenance and extra insulation and weatherproofing costs.
It rarely rains a full day in Detroit, which also means that weather won't impact the construction of your pole building. Check city building codes before selecting a location for construction within the city. You may find that codes are easier to work with toward the city limits.
When you're ready, take a look at Hansen Pole Buildings's customizable selection and start making your Detroit pole barn kit into a reality today!
Local Contractors
Our pole barn kits come with detailed step-by-step instructions so that you can construct the building yourself. However, if you'd rather leave it to the professionals, you can always work with your favorite contractor.
Having trouble finding a contractor in your local area?
Call Rachel at 605-432-8971 to help you find a Detroit contractor. By working with a referred pole building kit builder you are agreeing to contractor terms and conditions.
Build a Pole Barn or Building in Detroit Today!
If it's been your dream to build a pole barn in the Detroit area, don't waste any more time. Start by browsing our pricing information, and call us toll-free at 866-200-9657 if you have any questions or want a custom quote.
Get A Free Quote!