Loyal reader STEPHEN in AUSTIN writes:

"Mike –  I am so thankful for all the info you and your company have provided over the years. Your experience and knowledge have helped so many.  I especially love your promotion of bookshelf girts.  Every time I see a building framed within a building, I ask why?  Bookshelf girts make so much sense.  In my research, I also came across Worldwide Buildings, a competitor of yours.  They have a similar system:  https://youtu.be/yilRYwxukRQ
What would you see as some of the cons to their setup?  I am assuming cost is probably the biggest drawback.  Anything else?  I would plan on foam board (Possibly as a WRB as well that is taped) for any structure for a thermal break, whether it is steel or wood.  Any input you could give would be appreciated."
Mike the Pole Barn Guru comments: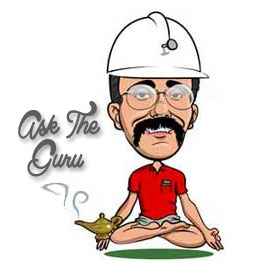 Thank you very much for your kind words. My goal is to see to it people avoid making crucial mistakes so they end up with buildings best meeting their wants and needs, and be as ideal as possible – even if they are not Hansen Pole Buildings.

Until recently my son Adam, his wife and our grandson lived in Austin, TX we are in a small world!

Bookshelf wall girts solve so many potential challenges and seem like a fairly obvious design solution to me. I also scratch my head when I see people framing up a house inside of a PEMB (pre-engineered metal building.).

I do know some of Worldwide's staff, have met them in person, and they certainly seem like good people. I have no idea what sort of an investment comparison there is. Our buildings do come complete with engineer sealed drawings and sealed verifying calculations including a foundation plan, where these would be extras elsewhere. It does appear you would need some degree of precision in placing steel frame bolts. They also may have some additional expense involved with their slabs (usually PEMB slabs require a significant amount of rebar). 
Steel frameworks are great transfers of thermal energy – you would want to significantly isolate them with insulation having as great an R value as you would be using in your roof and walls. I see a lot of vinyl backed fiberglass insulation being applied on their website. This is not a very effective insulator as it gets crushed down to nothing at any purlin. For walls, you want a WRB (Weather Resistant Barrier) allowing any moisture inside walls to escape outward, so this vinyl backing would not be ideal. 
Foam board insulation should not be placed between framing and siding as it will allow your building's siding to shift with wind and over time will cause deformation of screw shanks and/or elongate screw holes and eventually cause leaks. Ideally you would glue any foam insulation boards on the interior side of framing (to prevent thermal transfer from screws), taping all joints and sealing to concrete slab.

On their website they show girt clips on their frames for supporting 2×4 bookshelf wall girts – making for a fairly shallow insulation cavity. As near as I can tell, their packages do not include any lumber for girts, purlins, etc., merely steel frames, roofing and siding.

Thank you again for being an avid reader, please continue asking any questions.