Reader RENE in MICHIGAN is one of a growing tide of Americans looking to build a barndominium. She writes:
"I would like to build a barn with living quarters but I do have unanswered questions!
My property is in Riverside WA 98849 and therefore the first question is whether you service this area?
I have done a lay-out of what I have in mind but with no prior experience, help would be appreciated to point out possible problems or suggestions for improvements.
Would a wood construction be preferred to metal?
Would a wood construction be more affordable than metal?
Would a wood construction be better insulated than metal?
Would my 70′ x 70′ building be more expensive than a smaller downstairs and upstairs building
I am in my senior years and still in very good health but there will be a day when using stairs may become a problem and that is why the square footage is so much. The living quarters are two bedrooms (guest bed 15'x20′, bath 15×10′, laundry 15'x10′)(main 20'x20′, bath 20'x10′,dressing room 20'x10′) 2 bathrooms and open plan Livingroom and kitchen (35'x40′) and would be 70′ x 40′ and the garage/storage/RV space 70′ x 30′
May have more questions later but would like to start off with the most obvious, for me. I have to sell property in MI before I can get going on this side. If you could correspond with me by email, for starters, I would appreciate it. 
Thanks, take care and stay safe!
"GodBless"

Mike the Pole Barn Guru responds: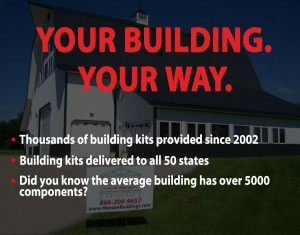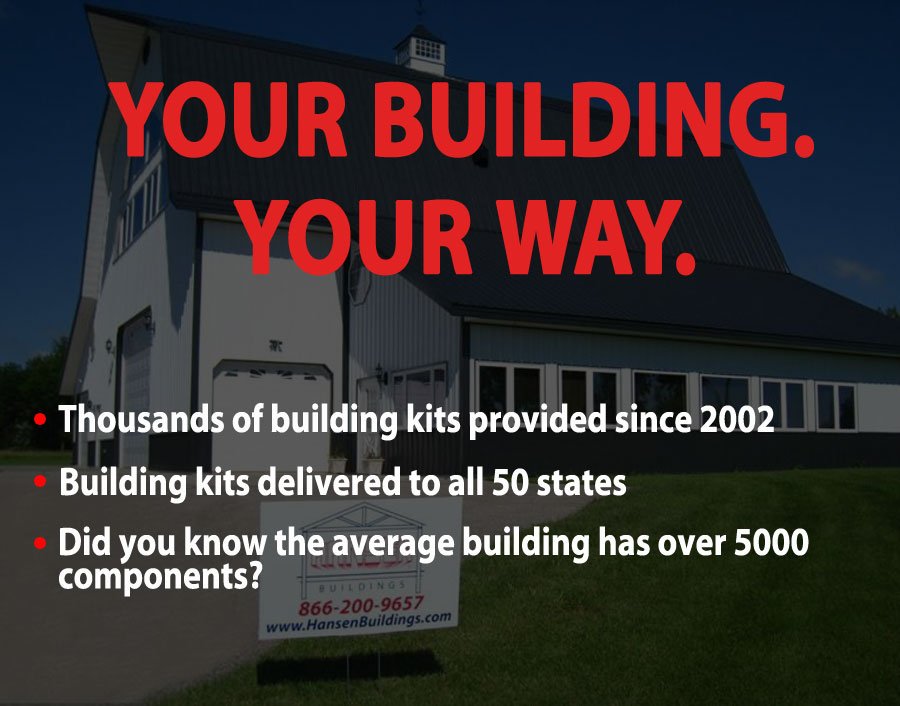 Thank you for reaching out to us. I also qualify for those senior discounts and fully understand stair issues. When we built our own shouse (shop/house) in Northeast South Dakota 15 years ago we went with two stories and my lovely bride insisted upon having an elevator (we actually now have two of them).

I know Riverside well. Back in my younger days I was a prolific post frame builder based in Spokane. There was one year where we erected over 200 post frame buildings just in Spokane County! Hansen Pole Buildings happens to not only service Riverside, we provide more post frame buildings in Washington than any other state!

In my humble opinion wood post frame is going to have numerous advantages to a PEMB (pre-engineered metal building). While building shell costs are probably similar, it ends there. It is going to be easier to construct without a need for heavy equipment. Our post frame buildings come fully engineered including engineered foundation plans (PEMBs require you to hire another engineer to design foundations). Concrete slabs for PEMBs require significant amounts of rebar, resulting in much greater foundation investments. To have a home inside a PEMB, most usually one has to build a framed home inside of a building shell – unlike post frame where you only have to do it once. Post frame buildings are easily super insulated, whereas PEMB steel frames are a great thermal transfer. My ultimate guide to post frame insulation is here: https://www.hansenpolebuildings.com/2019/11/post-frame-building-insulation/.

I have also written about one story or two: https://www.hansenpolebuildings.com/2020/02/barndominium-one-story-or-two/
Here are a few plan tips to consider:

Direction of access (you do not want to have to drive around your house to access garage doors.)
Curb appeal – what will people see as they drive up?
Any views? You'll want to access all windows with great views to look at.
North-south alignment. Place few or no windows on the north wall, lots on the south wall.
Have overhangs on the south wall great enough to shade windows from midday summer sun.

Please utilize links in this article to assist with determining needed spaces, sizes and how to get expertly crafted floor plans and elevation drawings: https://www.hansenpolebuildings.com/2019/10/show-me-your-barndominium-plans-please/