We at Hansen Buildings were sad to see Rick Carr retire as a Building Designer for Hansen, as he sold alot of buildings and treated his clients well. We are fortunate he sends us a blog now and then as he works on his hunting cabin.  He takes lots of pictures, so enjoy this blog from Rick.
Steel Wall Penetrations for Mounting Light Fixtures
I found very little information on wall penetrations through steel siding for light fixtures while researching on line so I am sharing the solution that I came up with; Builders Edge mounting blocks, commonly called Vinyl J blocks. These are not new and not really a secret but they are normally mounted to the OSB exterior wall board prior to putting the siding on but with a steel sided post frame residential building there is no osb and the steel siding is already on. The other issue is attaching a circular electrical box for mounting the light fixture. Here is the solution I came up with.
I used the Builders Edge Jumbo block and cut a 4 inch hole in the center. I cut a piece of 3/8 inch plywood to fit in the block and cut a 4 inch hole in the center of it.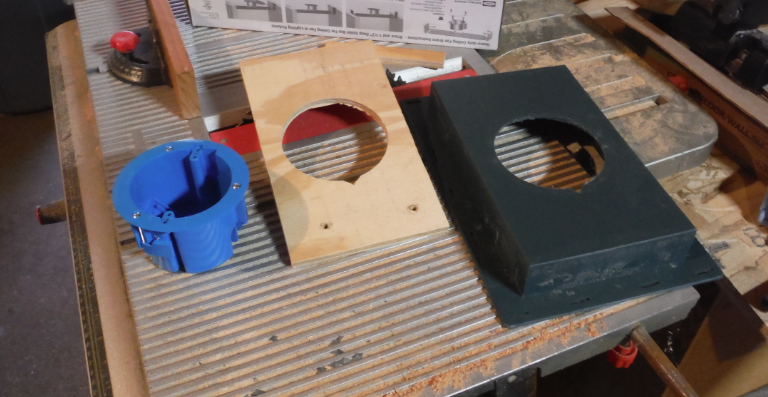 Then I used a 4 inch round electrical box for replacement work. The "wings" on the box firmly holds the box and the plywood stiffener in place.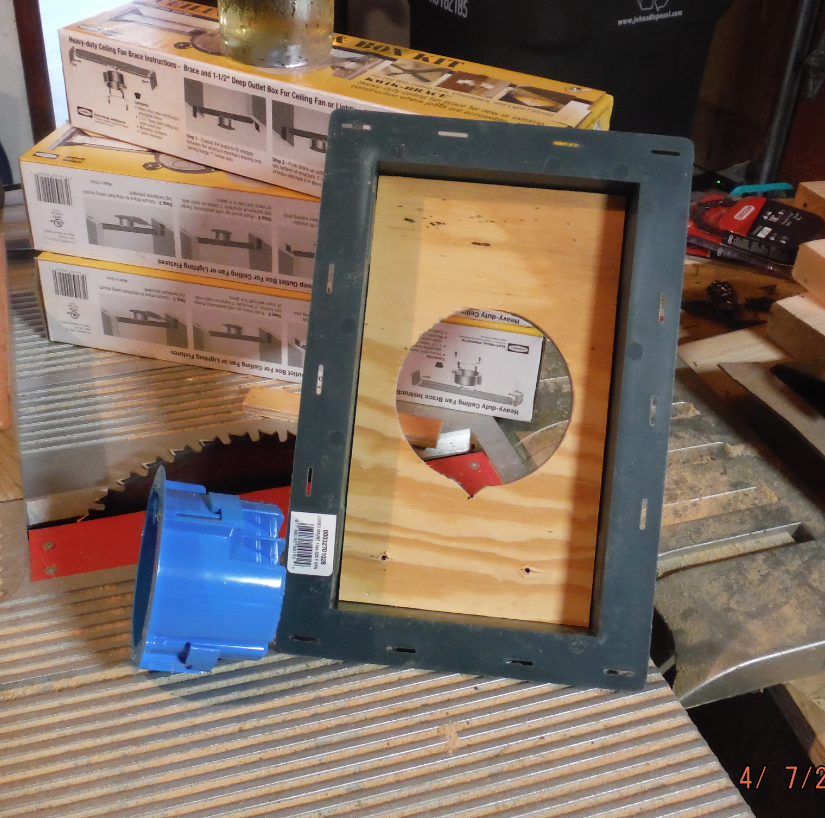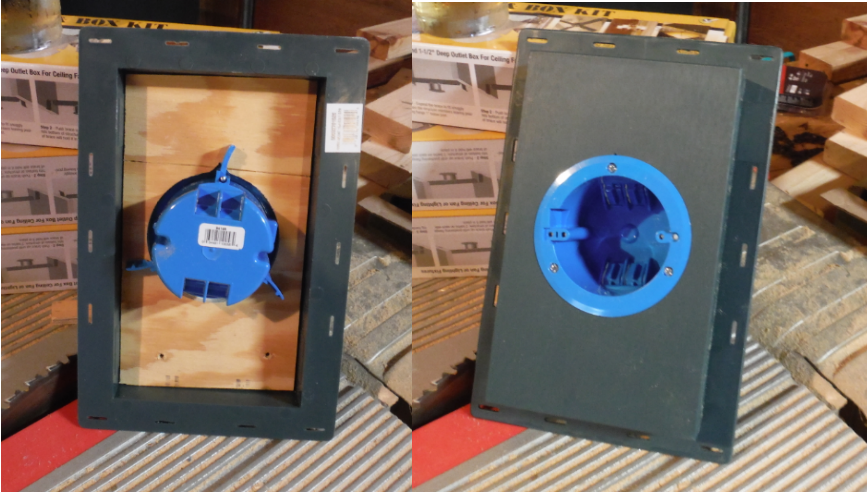 Next, I cut larger plywood pieces and mounted the mounting block/electrical box assemblies on the plywood pieces.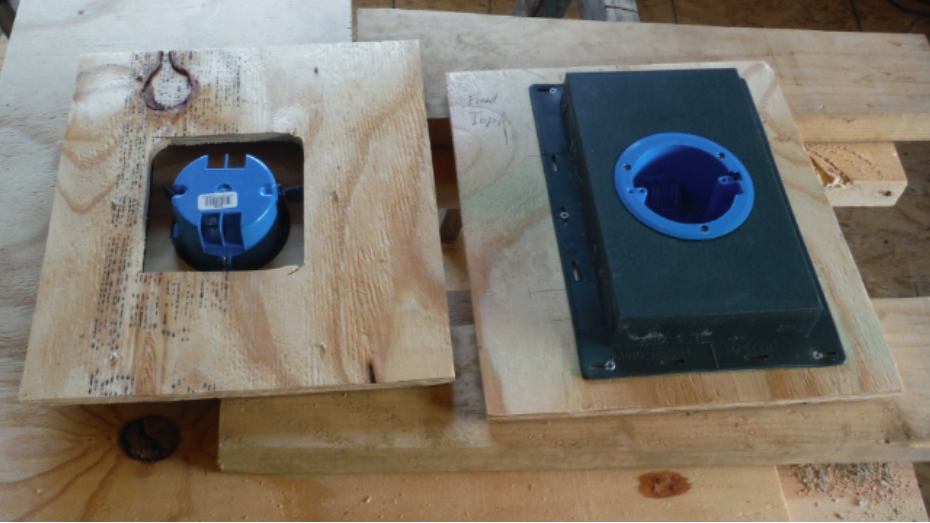 Then, I cut a square hole in the steel, inserted the assembly through the hole and screwed through the steel from the outside into the larger plywood support.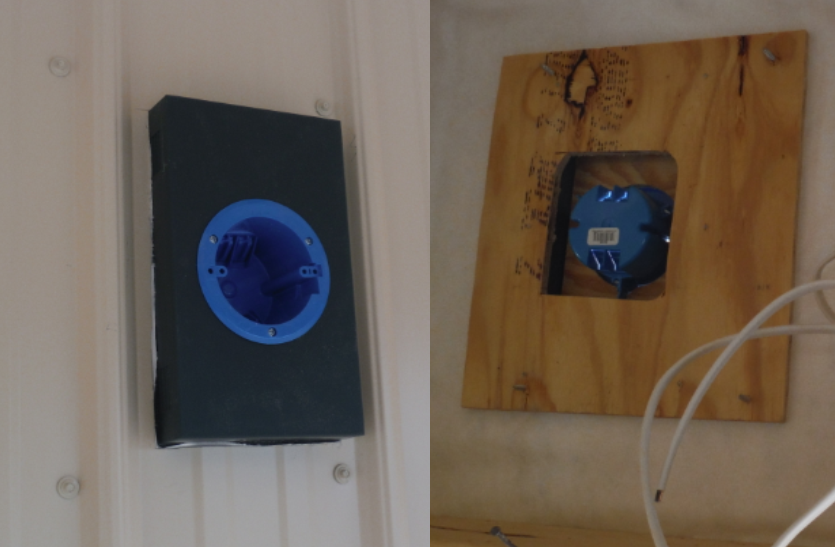 All that was left to do was to caulk around the square block and snap on the cover.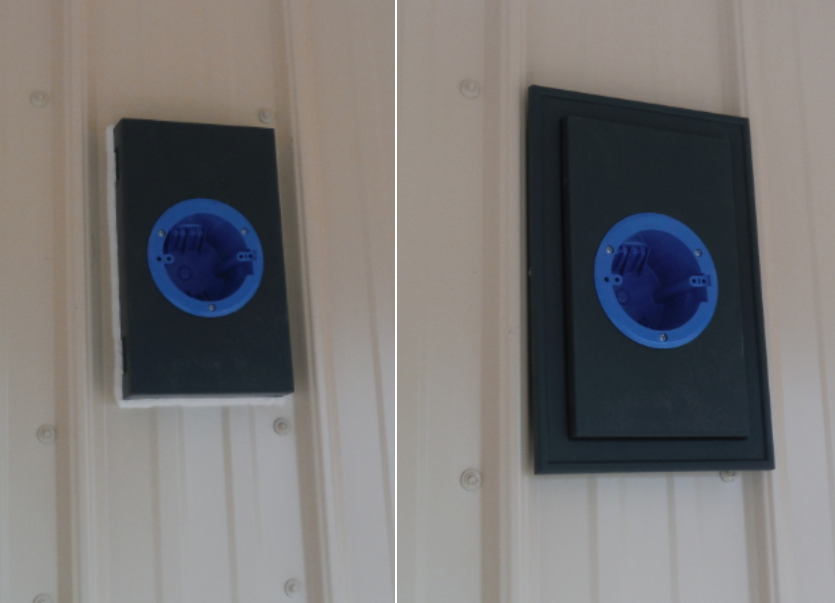 It worked out very well, it is very strong. I have to wait for the rough electrical inspection to mount the lights and I'll send another picture then.