Today's Pole Barn Guru answers questions about building a garage apartment aka a "Shouse," how to address a moisture problem, and the best way to add insulation to a ceiling.
DEAR POLE BARN GURU: Can I design a garage apartment pole barn? JAY in HINTSVILLE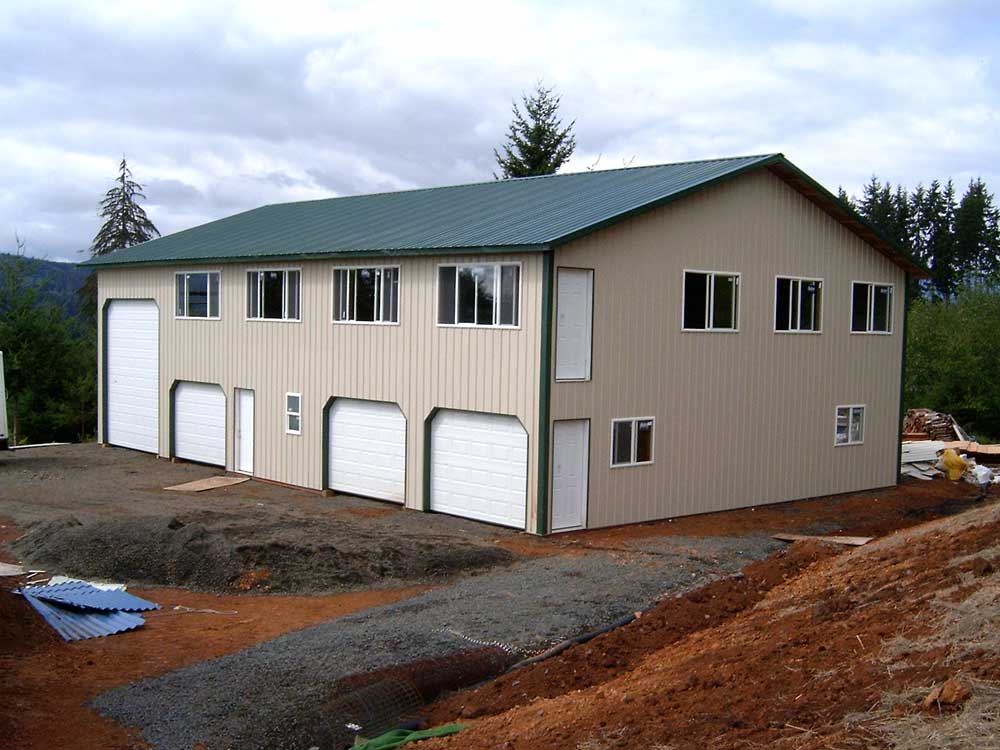 DEAR JAY: You may not have this ability however we have experts who can assist you. To develop a workable custom floor plan, designed specifically to meet your wants, needs and budget please use this link: http://www.hansenpolebuildings.com/post-frame-floor-plans/?fbclid=IwAR2ta5IFSxrltv5eAyBVmg-JUsoPfy9hbWtP86svOTPfG1q5pGmfhA7yd5Q
DEAR POLE BARN GURU: Live in the Midwest, have a 54 x 36 pole barn well insulated, walls, and ceilings. When it rains a lot I have a moisture problem, My building is approx. 1950 Sq. Ft. I found a dehumidifier that covers 3,000 sq. ft. I was thinking about putting one in the pole barn, it can run continuous if I put a hole in the side, for a drain, and let it drain out, just leave it running on its own as it needs to. Is this Ok to do to solve my issue? RON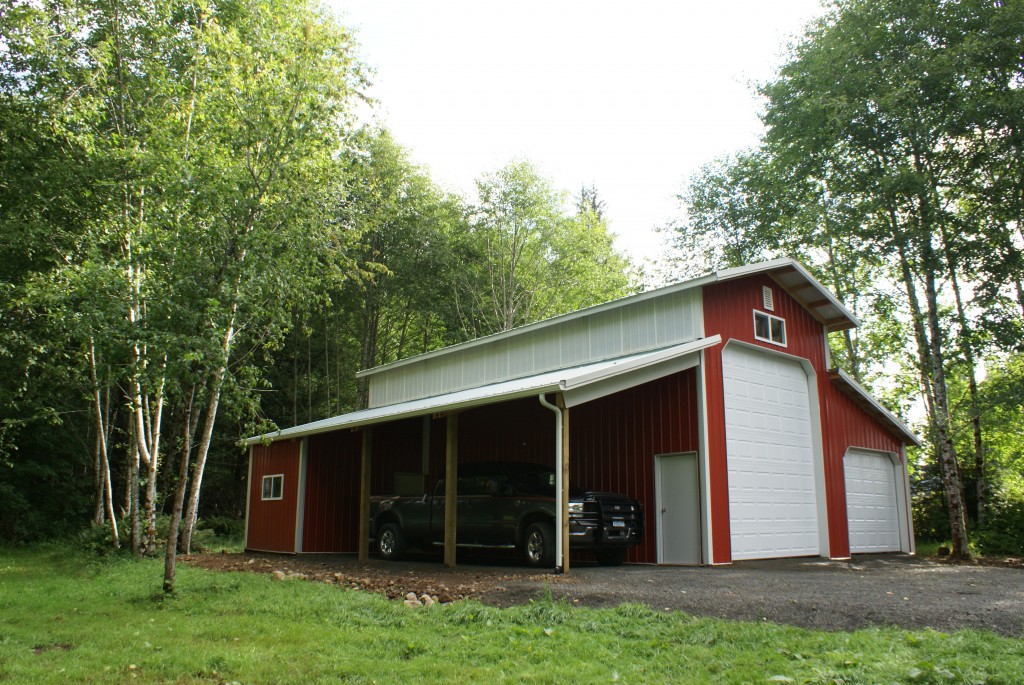 DEAR RON: A dehumidifier may resolve your building's symptoms, however not its problem. As this is a function of rain, I am led to believe you need to eliminate or reduce your moisture source. If your building does not have a vapor barrier under your concrete floor, seal top of floor. If you do not have rain gutters install them and ensure runoff is directed well away from building. Make sure ground outside of building is sloped away at least 5% for 10 or more feet.
DEAR POLE BARN GURU: I have a 32X46X15 pole barn with purlins attached to the outside of the 6×6 beams. The barn has soffits and a vented ridge cap and is set up for a ceiling. I have since decided to keep the rafters exposed and have questions about sealing up the soffits and ridge cap but leaving several small openings in the ridge cap to allow for humidity to escape.
How much should I leave open on the ridge cap and should I totally seal off the soffits? Will it be ok to leave the beans and rafters exposed, putting a vapor barrier in between the beams and the rafters?
What are your thoughts on 2in foam with no vapor barrier glued directly to the metal in between the purlins every 2feet? Then another 2in foam board with a vapor barrier placed on top of that screwed to purlins and can spray foam the edges and gaps? Thanks for all your help! MARK in VALPARAISO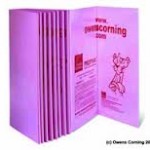 DEAR MARK: My response is with a thought you are trying to climate control your building to some extent. Your proposal to use two inch-thick foam insulation board sounds to be highly labor intensive as well as being fraught with challenges in trying to achieve a complete air seal. Any air gaps would allow for warm moist air from within your building to not only condense against your building's steel cladding, but also to remain trapped there, potentially being a cause of premature degradation of steel panels.
I would recommend you look towards closed cell spray foam as a solution for both insulation as well as condensation control. You will want to completely seal both eave and ridge then have at least a two inch thick layer of closed cell foam sprayed on interior face of roofing and siding. A mechanical dehumidifier should be used to control relative humidity with your building.