When we were kids, we (and all the extended family) went camping three times every summer – over Memorial, Independence and Labor Day weekends. Dad was always keeping his eyes open for old cabins. He knew many years ago newspapers were used for insulation, and he often scored on interesting tidbits of history in finding portions of 50-70 year old newspapers.
Even our ancestors knew they were losing heat all winter when there was no insulation. Over the past few decades, cooling costs have also increased the need to be able to maintain temperatures inside pole buildings.
Everything seems to be turning green, and manufacturers answer growing demands for quality products which consider both cost and environment.
Any efforts to improve the energy efficiency of a pole building should begin with insulation. Without insulation, heat passes out through the walls and ceiling in winter and in during the summer.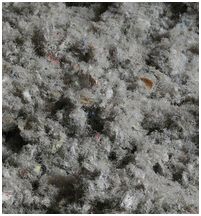 Generations ago, old newspapers were used for insulation. Now GreenFiber insulation is made from 85 percent recycled paper fiber. It is effective insulation without the toxins, itch and dust which plague installers of traditional fiberglass products
GreenFiber offers loose-fill insulation for attics or stabilized product for floors and walls. Advantages of natural insulation from GreenFiber include: high-efficiency thermal properties, high R-value, fire resistance, noise reduction, comfortable living and environmental responsibility.
For new construction, install stabilized "blankets" in wall cavities, floors and ceilings. Loose-fill insulation provides the highest quality of insulation by filling all gaps between girts, floor or ceiling joists, purlins or rafters. Of course, insulation may be blown in for new construction as well.
GreenFiber insulation also offers accessories to complete a DIY (Do It Yourself) blow-in installation, including plugs for holes drilled in subsiding or drywall and the actual blower needed to do the work.
GreenFiber insulation is fairly cost competitive to fiberglass insulation, without the downsides. They will even provide information to help determine how much R-value is needed for any particular region or application, as well as tools to figure the amount of product necessary and how to install it.
Federal tax credits may also be available for insulating.
This one is a Thumbs up for me!