When Friends Buy Buildings From Others

Long ago, in a galaxy far away……well actually it is in our galaxy.

Jeff and I met roughly 40 years ago, when his mother and my father dated. About 15 years later, I was Jeff's sponsor when he became a member of Spokane Valley Rotary. In recent years, Jeff invested in a pole building and I was unaware of it until now – when he reached out to me with a challenge.

Jeff writes:

"Hey Mike! I have read the blog a lot and tried my best to understand the insulation issue that seems to get asked of you the most, but I'm just a little slow on understanding. Attached are three pictures of my pole building ceiling that I want to begin insulating. It is 36′ x 40′ with 14′ eaves on a 5×12 pitch. As you can see there is OSB under the steel roofing. The sides are steel from the top down to 4′ where there is OSB and hardiplank siding. Concrete floor. You can see some mold stains from the first year that I did not have a floor poured yet. For the walls I figure I can just use faced fiberglass batt rolled insulation without a vapor barrier then finish with drywall. Not sure about the ceiling. Can I just use rolled insulation? Then drywall or OSB over that? Vapor barrier? Do I need to have the 1″ = 2″ ventilation space between the OSB and the fiberglass? Only one side has the vent opening to the eave, the other side has an open lean-to. Thanks."

Mike the Pole Barn Guru writes:
If your intent is to insulate between roof purlins with batts, Code requires a minimum one inch air space between insulation and roof deck (in your case OSB) continuous from eave to ridge. There is no way for you to accomplish this, as your building's purlins block any possible airflow route. Your choice for insulating with a roof plane really comes down to closed cell spray foam. Other issues could be what sort of a dead load your roof system is engineered for. Typically post frame roof trusses are designed for only a five pounds per square foot (psf) top chord dead load with OSB. This would not be adequate to attach OSB, plywood or sheetrock directly to the underside of purlins. Even if trusses have adequate load capacity, your roof purlins appear to be 2×6 and would overly deflect with sheetrock applied – resulting in popped screws and failed taped joints.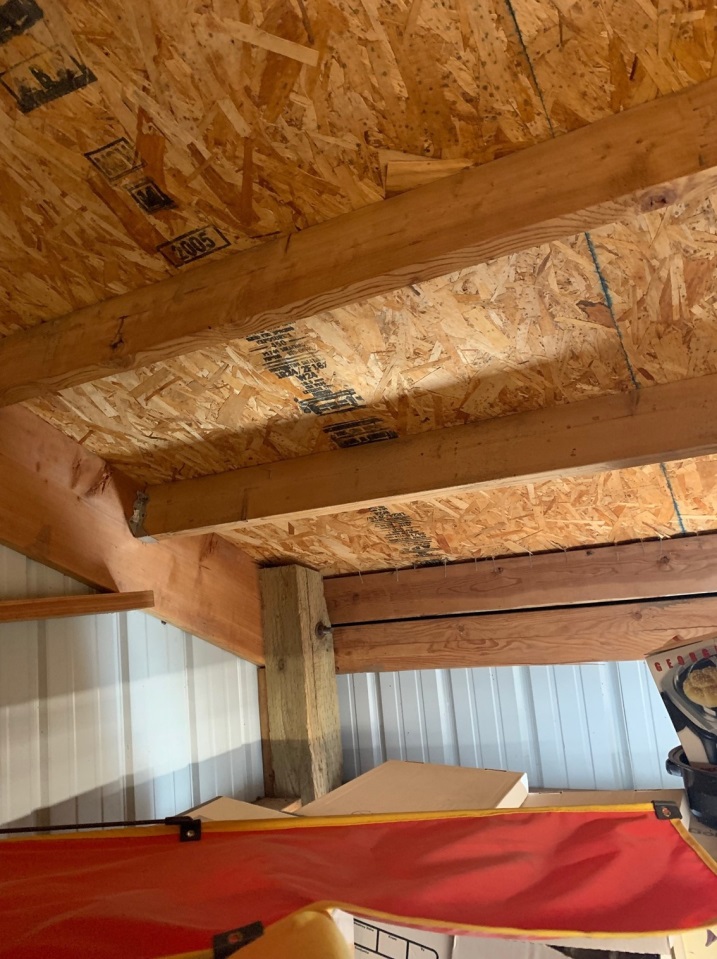 In an ideal world, your roof trusses would have been designed for a 10 psf bottom chord dead load. This would be adequate to support a sheetrock ceiling and fiberglass insulation could be blown in on top of it. If this route is taken, you would need to provide adequate ventilation.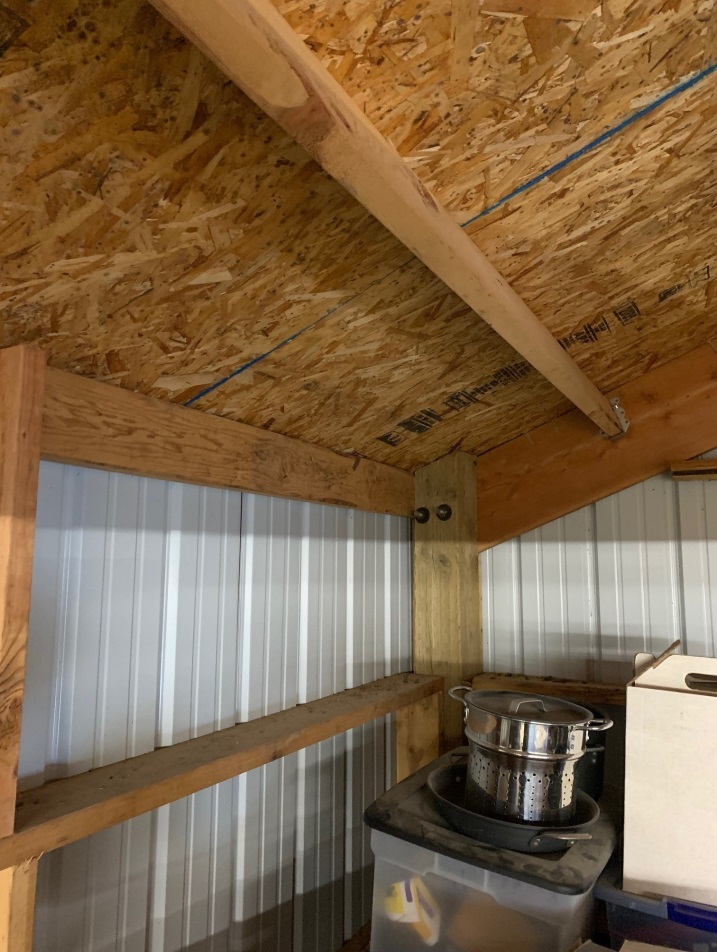 A solution could be to reach out to whomever manufactured your building's roof trusses and inquire about an engineered repair to increase loading. These repair drawings are usually relatively affordable, however repairs often entail a fair amount of time, effort and materials.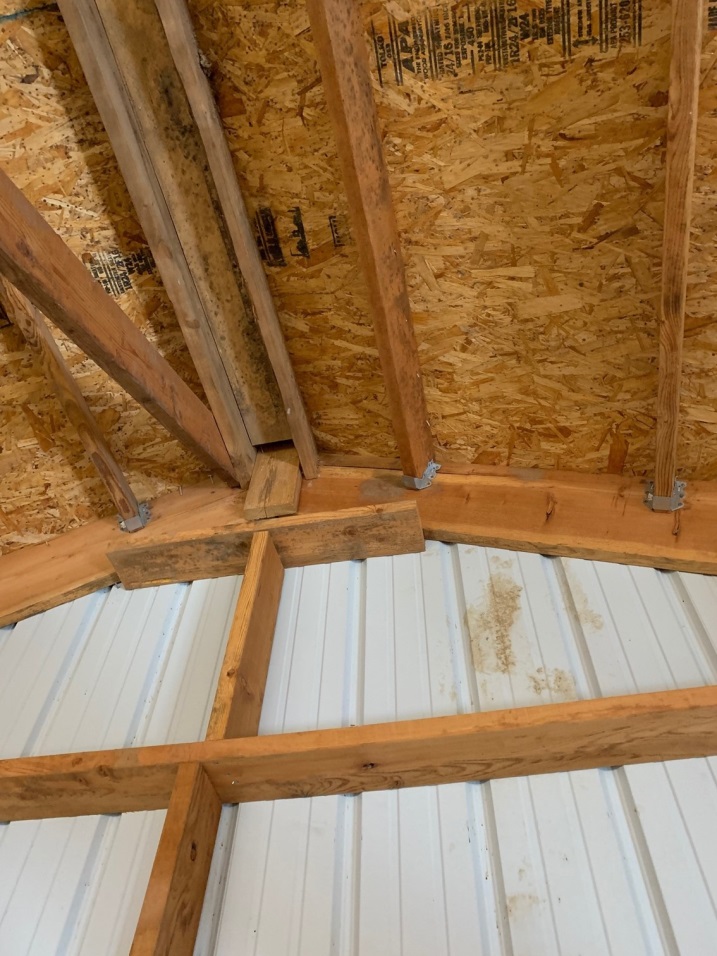 As you have no Weather Resistant Barrier (Tyvek or similar) between wall framing and siding, I would recommend using unfaced rock wool or mineral wool batts as they are unaffected by moisture (unlike fiberglass) with a well-sealed 6mil clear visqueen vapor barrier on inside, then your drywall.