When Barndominium Batman Light Illuminates Dark Sky

Loyal reader MARCO in EDINBURG brought a smile to my face when he wrote:
"*Batman light illuminates dark sky*
Pole barn guru! Help! I am building my pole barn house, Finally. This will be a DIY project with help of friends and family. I will more than likely be building in stages over time. I'd like to start with a 60x 40 hay barn tall enough for two stories, 20 feet maybe? Would I be able to buy plans we can build from off this site? Are DIY plans like that even sold? I see you provide detailed floor plan services and that kits do come with engineered detailed framing plans. We would love to have some plans with the Hansen seal of approval. We have grown to trust your expertise. The information you provide is very much appreciated. We first saw your posts on FB and have spent hours reading on this website. We are not ready to buy or finance an entire house/build but we do have land and are eager to start. Any help would be great. Thanks!"
Mike the Pole Barn Guru advises:
Now I know you are in Texas, where building permits are pretty much a "meh" issue. You are putting your hard earned dollars and lots of sweat equity into this and I want your barndominium to be still standing when a storm of the century sweeps everyone else's homes out into the Gulf of Mexico (https://www.hansenpolebuildings.com/2018/11/500-year-storm/).

Let's start with your "hay barn" concept – when you invest in a roof only hay barn structure, it is designed for Risk Category I loads (https://www.hansenpolebuildings.com/2018/08/minimum-design-loads-and-risk/). Residential (R-3) requires Risk Category II, effectively designing your home's probability to last twice as long against climactic conditions. Hay barn design ignores any wind loads against walls – because there are no walls. You also end up with some fairly massive columns due to forces on a purely cantilevered column being four times greater than those of a building with enclosed walls and designed so loads can be transferred from roof to endwall sheeting. https://www.hansenpolebuildings.com/2015/04/roof-only-pole-buildings/

This should help you with determining an appropriate eave height https://www.hansenpolebuildings.com/2020/05/how-tall-should-my-eave-height-be-for-two-stories/
This would be my encouragement and advice to you – start by having professional floor plans and elevation drawings produced.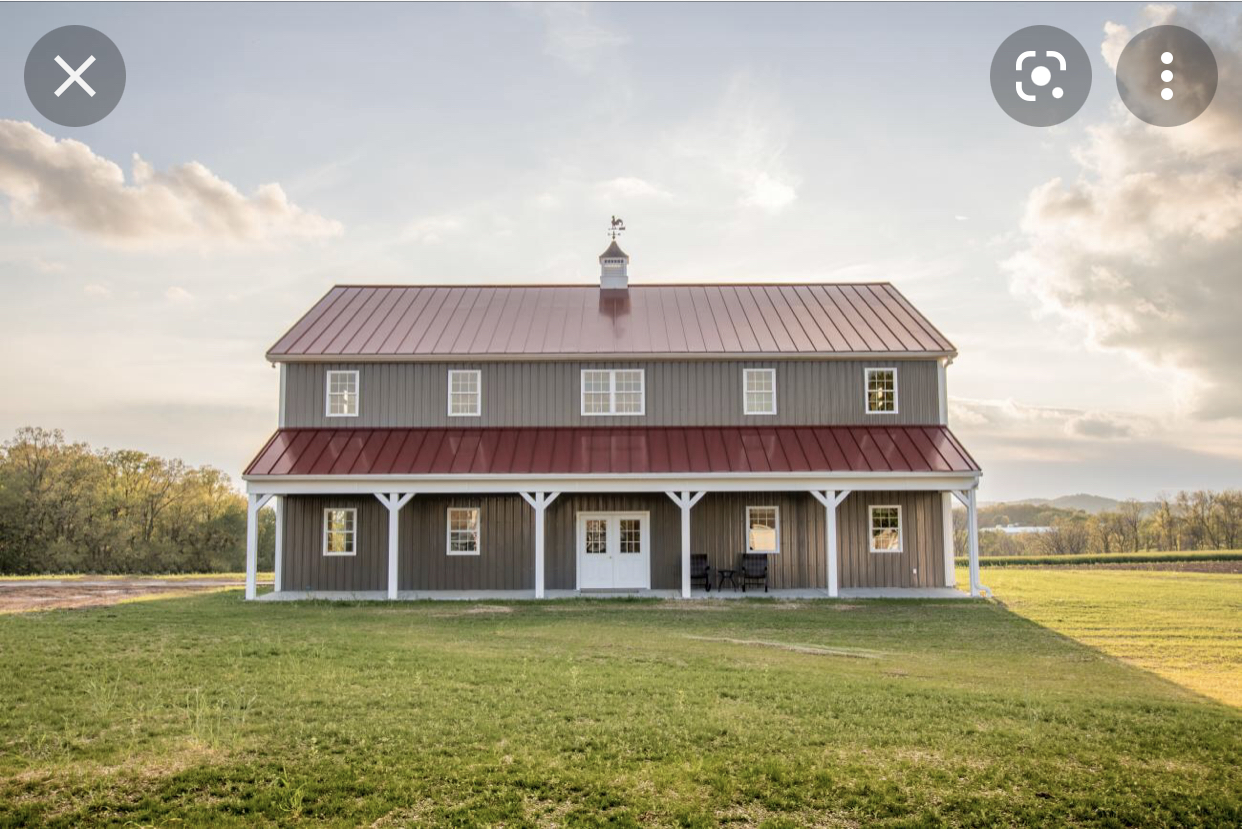 Some plan tips to consider:

Direction of access – driveways are not cheap and shortest distance between two points is a straight line.
Curb appeal – what will people see when they drive up? This may not be important to you, however someday someone will try to resell your barndominium.

Is there an appealing view?

North-south alignment – place no or few windows on north walls, but lots of windows on south wall (in South reverse this). Roof overhangs on the south wall should provide shade to windows from mid-day summer sun.

Is there a slope on your building site?

Work from inside out – do not try to fit your wants and needs within a pre-ordained box just because someone said using a "standard" size might be cheaper. Differences in dimensions from "standard" are pennies per square foot, not dollars.

Popular home spaces and sizes need to be determined:  https://www.hansenpolebuildings.com/2019/09/room-in-a-barndominium/ and https://www.hansenpolebuildings.com/2019/09/the-first-tool-to-construct-your-own-barndominium/.

With all of this in mind, order your custom designed floor plans here: http://www.hansenpolebuildings.com/post-frame-floor-plans/

Order your building shell including second floor from us – even if you have to finance a portion of it. This way you do not have to reinvent a structural wheel (so to speak) and you know everything is going to be engineered appropriate for what your final outcome is to be. Currently you can borrow money at below what real inflation rates are, so it does make sense, should you need to.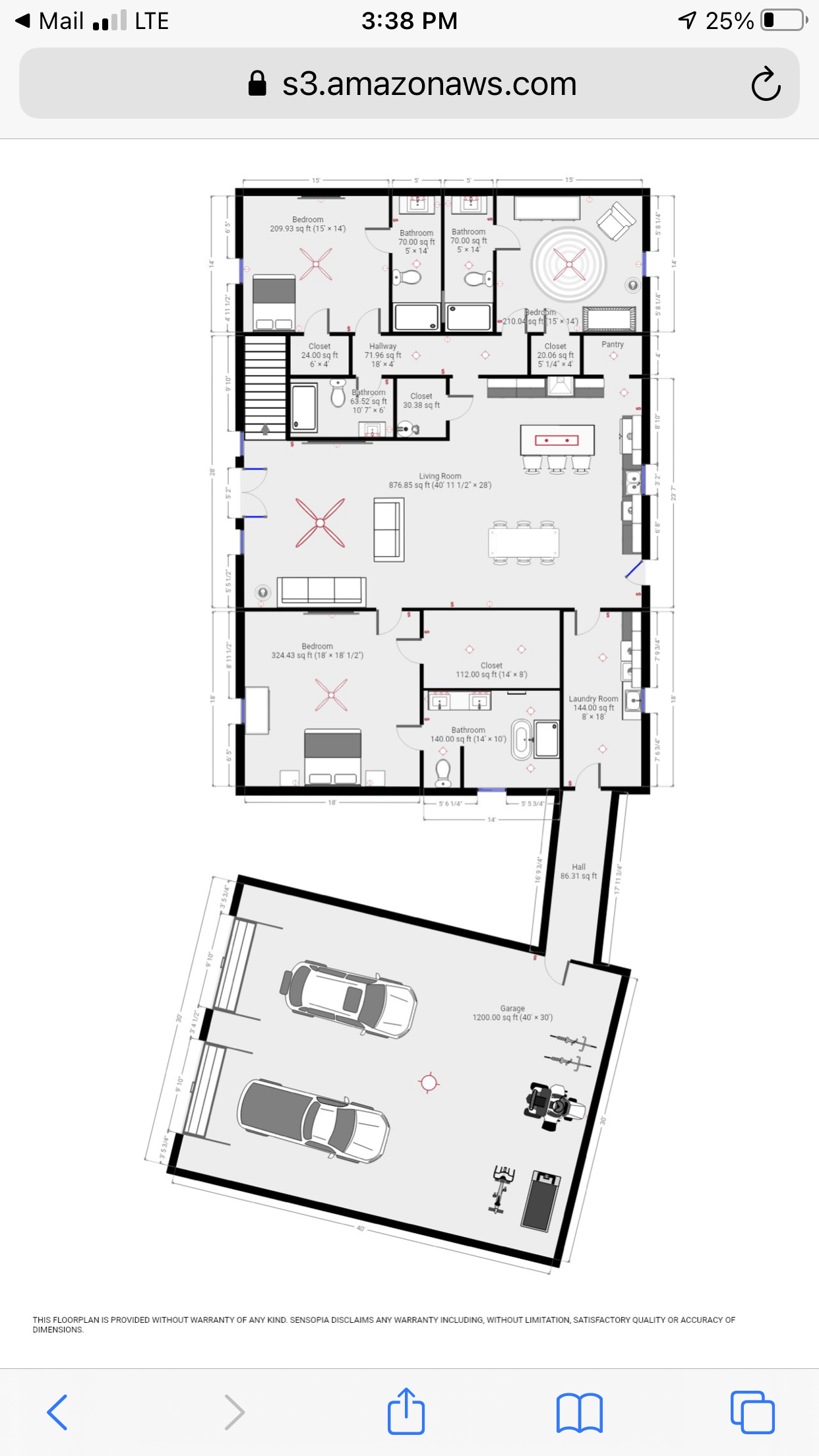 Your new building investment includes full multi-page 24" x 36" structural blueprints detailing location and attachment of every piece (as well as suitable for obtaining Building Permits), our industry's best, fully illustrated, step-by-step installation manual, and unlimited technical support from people who have actually built post frame buildings.