Maximizing Post Frame Gambrel Usable Space With Trusses
Hansen Pole Buildings' Designer Rachel and I recently had some discussions in regards to maximizing post frame gambrel truss useable space.  Most often gambrel roofs are supported by one piece clearspan gambrel trusses. Largest downside to this type of truss system is lack of bonus room width. Usually you can expect a room from 1/3 to ½ building width with smaller span trusses (generally 24-30 foot spans). Sort of like this: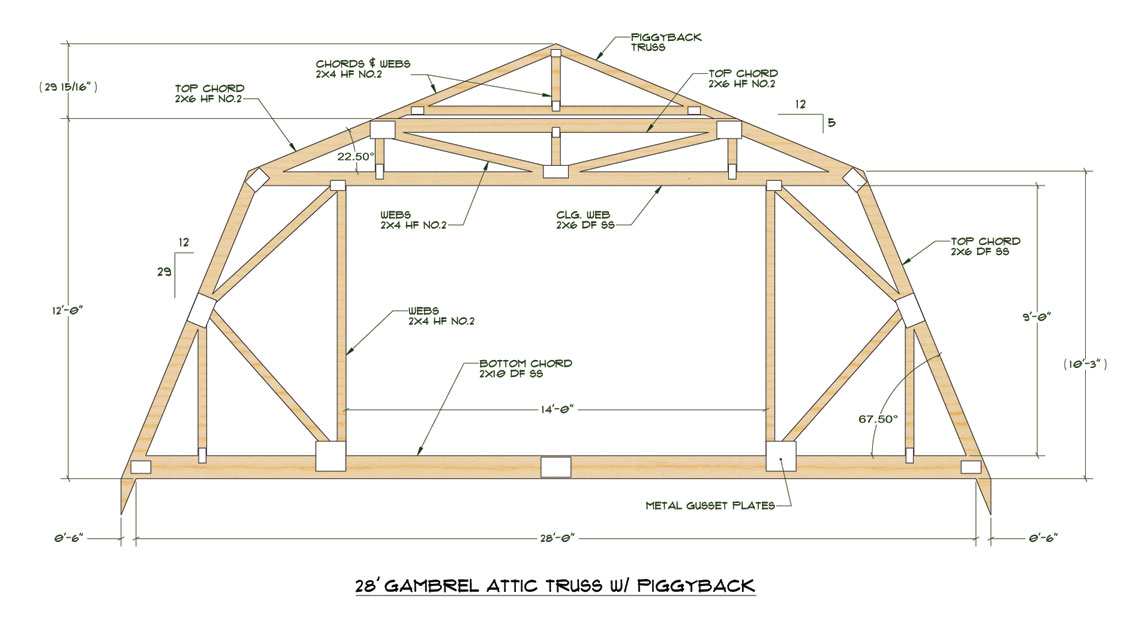 My bride and I happen to live in a gambrel style barndominium (for more reading on barndominiums https://www.hansenpolebuildings.com/2016/04/the-rise-of-the-barndominium/). It is actually probably more appropriately a shouse (shop/house). We wanted just a lot more living space than what could be afforded by a bonus room in a gambrel truss.
This is what we did…..
Center width of our home is 48 feet. We clearspanned this using 48 foot long prefabricated wood floor trusses, placed 24 inches on center. These parallel chord trusses are close to four feet in depth. With our 16 foot high finished ceiling downstairs (it is a half-court basketball court), this made our second floor level 20 feet above grade. Ends of these trusses are supported by LVL (https://www.hansenpolebuildings.com/2013/01/lvl/) beams notched into four ply 2×8 glu-laminated columns every 12 feet.

This got us across from column to column to support a floor, now we needed a roof system! We utilized trusses much like these, only much bigger: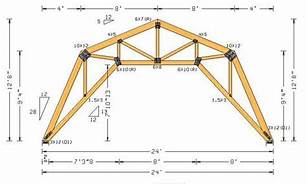 Our trusses were so much larger, they had to be fabricated in two halves, split right down the center and field spliced to create a whole unit. We utilized the "Golden Ratio" (https://www.hansenpolebuildings.com/2012/06/gambrel/) to create slopes and pitch break points. Our steep slope is 24/12 and our upper slope is 6/12/ On the inside, our slope is 12/12 and our flat ceiling ends up at 16 feet above floor!

We also ended up with a very, very tall building. Roof peak happens to be 44 feet above grade! Living at 20 feet above ground does afford some spectacular views – we look due south down Lake Traverse and can see the tops of tall structures in Browns Valley, our closest town six miles away.

In my next article, I will clue you in on things I would have done differently, so stay tuned!