This week the Pole Barn Guru answers reader questions about the best way to notch columns to support a header, nailing truss pairs when using a winch box, and financing of a post frame home.
DEAR POLE BARN GURU: I need to cut a 1/4″ out of my posts for the headers to set in a 2-ply design, one exterior one interior to the post. What's the best way to accomplish this? Before the posts are set or in the air after they are standing? DAN in WEST HARRISON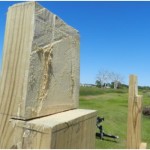 DEAR DAN: I surmise your headers (aka truss carriers) are LVLs. While I personally prefer to place ganged two-ply trusses directly into notches in columns, in cases where truss carriers are used, I like to see them fully notched into columns, rather than having to rely upon connectors (whether nails, bolts or a combination) to resist gravitational (snow and dead) loads. Fully notching in interior carrier, also provides for an interior surface where no members project inside plane of columns, making for ease of adding an interior finish. In either case, I would cut my notches in only after columns have been raised and set. This assures me bottoms of all notches are at an exact height.
DEAR POLE BARN GURU: I plan to use 4 winch boxes to lift full truss bays.
If raising double trusses as full bays, the interior double trusses cannot be nailed together, face to face, until the adjacent bay has been lifted, correct? In other words, you can't raise the double truss on the ground if the goal is to install all purlins on the ground in all bays?
If raising trusses as full truss bays, it would seem 1 bay cannot be lifted this way, due to the need to have end wall/gable trusses needing to be flush to outside edge of building, correct?
Distance from end truss outside face to end truss outside face is identical to building length.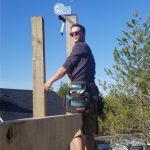 It would seem as though column notches can be on the same side in all bays except 1, due to the end wall trusses needing to be notched on the outside to be flush with outside building edge (which would make the end wall notches face in opposite directions). Is this correct? MATT in SPOKANE
DEAR MATT: Our engineered building plans show first pair of trusses in from each endwall to be oriented on side of columns towards endwall. This allows for each end bay to be winched up in their entirety with all purlins in place other than eave strut and fascia. Purlins for middle bay of a three bay building will need to be thrown up by hand.
DEAR POLE BARN GURU: Financing are we able to treat this like a regular home construction for mortgage purposes? Can we include it in our mortgage? If so, how does it work? If not, do you offer financing? Is the pricing for the kit only materials and all the electrical, plumbing, kitchen cabinets, lights, etc all additional? If we can finance in our mortgage how do we add all these costs also? MICHELLE in YORK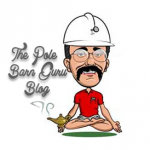 DEAR MICHELLE: Amanda (Hansen Pole Buildings' financing wizardress) received a notification from you filling out our finance questionnaire; however, was waiting to get back to you until your quote was complete so we would have a better idea of how much you would need to borrow.
To answer your questions, you would need to speak with whoever holds your mortgage about whether or not you can include this with your mortgage. Every bank is different and some banks won't even give loans for post frame construction like what we sell. We have a few different finance options; some like a regular mortgage, some just a personal loan, and another a home improvement loan (considered a second mortgage).
Our kits include materials for your building structure only. Our finance options do allow you to include electrical, plumbing, etc. Whether you can, or how to finance those things in your mortgage or not I unfortunately can't answer. You would need to speak with your mortgage lender.