This week the Pole Barn Guru answers reader questions about building over or on an existing slab or concrete, whether of not Hansen sells "just the blueprints" for a pole barn/house, and lending for a pole building set on foundation/footing/wall.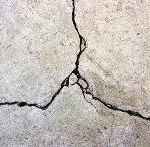 DEAR POLE BARN GURU: In Arkansas, I want to build a pole barn (or similar) on an existing 40×45 concrete 4" slab. I want the building to be tall enough for 14' garage doors. Building will be used to store a motor home and tractors and trailers. What is the most cost efficient (but safe and lasting) way to build it- dig holes outside of the existing slab, saw cut the slab and dig holes for the poles, or do stick frame on top of the existing slab? STEVEN in EAGLE CREEK
DEAR STEVEN: Let's begin by eliminating stick frame as there is no guarantee your existing slab is adequate to support perimeter walls and (more importantly) Code prohibits stud bearing walls tall enough for your overhead doors, as well as truss spans over 36′, without your building being engineered (https://www.hansenpolebuildings.com/2020/08/stick-frame-and-some-limitations/). Stick frame is also very material inefficient.
I have done concrete saw cutting before and don't plan upon a repeat performance – leaving digging holes as being easiest, most cost effective and structurally sound design solution. 42′ x 48′ would fit nicely and you could concrete infill areas between splash planks and existing slab with premix.
DEAR POLE BARN GURU: Do you sell just the blueprints for a pole barn/ house.
MICHAEL in LAKE PANASOFFKEE
DEAR MICHAEL: We can create your ideal dream floor plan whether you order your building from us or not. Every barndominium Hansen Pole Buildings provides is 100% custom designed to best meet the wants and needs of our clients and their loved ones, please see #3 here to assist in determining needed spaces and approximate sizes, and to have professional floor plans and elevation drawings produced affordably. https://www.hansenpolebuildings.com/2021/02/a-shortlist-for-smooth-barndominium-sailing/
Structural, engineer sealed, plans are only available with your investment in a Hansen Pole Building. This is due to proprietary products specified by our engineers and available only through Hansen Pole Buildings.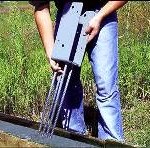 DEAR POLE BARN GURU: Hello Guru! I'm currently researching the building of a post frame home/workshop/garage. I was looking at getting a construction loan. The bank will finance the purchase of a building kit but they want it to have a foundation footing and wall. I've looked at the Sturdi Wall brackets for an anchor system and the laminated 2×6 posts. My question is do you design buildings with foundation walls? Or do you have a better recommendation? Thanks for your help.- JEFF in PORT ORCHARD
DEAR JEFF: We provide many fully engineered post frame buildings using wet set Sturdi-wall plus brackets attached to concrete, block or even ICF foundation walls. Personally (if I was not allowed to do what I feel is a best route – embedded columns) my preference would be wet set brackets in poured concrete piers. If you have a chance, please forward to me your lender's actual written policy requirements for review, as it may give me some better insights.