How Much Will My New Pole Barn Cost?

Reader CLAUDIO in LEWIS writes:

"Hello, I would like to know what would be the cost to build a pole barn building 25'x50′ with loft? Are the interior partitions and insulated walls and floors included? Is the permit application included? Is delivery and construction included in your cost estimate? Thank you."

Mike the Pole Barn Guru writes: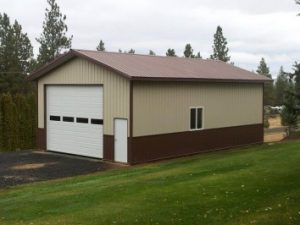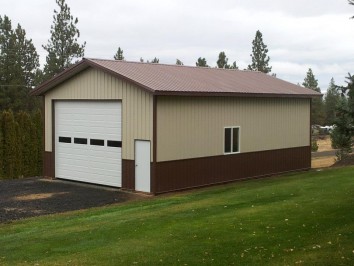 If you are looking for the best bang for your building investment and a slightly different footprint will yet fit your needs, 24′ x 48′ will be a more efficient use of materials. Most often we are providing structural portions of your new pole barn (walls, roof system, siding, roofing, doors, windows, any elevated wood floors and stairs) delivered to your site. We can provide interior partition wall framing as well as fiberglass batt insulation. We do not include your permit application, however your new building investment includes full multi-page 24" x 36" engineer sealed structural blueprints detailing the location and attachment of every piece (as well as suitable for obtaining Building Permits).

Your new building kit is designed for an average physically capable person, who can and will read and follow instructions, to successfully construct your own beautiful building shell (and most of our clients do DIY – saving tens of thousands of dollars). We've had clients ranging from septuagenarians to fathers bonding with their teenage daughters erect their own buildings, so chances are – you can as well!

Currently (and for the foreseeable future) there is a nationwide shortage of building erectors. Many high quality erectors are booked out into 2023. We would strongly encourage you to consider erecting your own building shell.
For those without the time or inclination, we have an extensive independent Builder Network covering the contiguous 48 states (https://www.hansenpolebuildings.com/find-a-builder/). We can assist you in getting erection labor pricing as well as introducing you to potential builders.


A CAUTION in regards to ANY erector: If an erector tells you they can begin quickly it is generally either a big red flag, or you are being price gouged. ALWAYS THOROUGHLY VET ANY CONTRACTOR https://www.hansenpolebuildings.com/2018/04/vetting-building-contractor/

We would appreciate the opportunity to participate in your new pole building. Please email your building specifics, site address and best contact number to our Design Studio Manager caleb@hansenpolebuildings.com (866)200-9657 Thank you.