For many, a new barndominium is looked upon as being a 'forever' home. This is an opportunity to have a floor plan custom crafted to meet all sorts of family wants and needs – whether it is a huge country kitchen or shop space big enough to house a fleet of classic vehicles.
It is yours.
It is YOUR hard earned dollars going to pay for this lovely new home.
While I encourage everyone who can to at least act as their own General Contractor (https://www.hansenpolebuildings.com/2020/02/does-my-barndominium-need-a-turn-key-general-contractor/), not everyone feels confident in doing this. In some instances lenders require a General Contractor's involvement. For others, their new barndominium and their current home and careers are geographically not close enough to allow for this to occur.
Scary things can happen when turnkey General Contractors are left to their own devices. I have penned previously (okay hunt-and-pecked) on how to avoid General Contractor challenges (https://www.hansenpolebuildings.com/2019/11/a-contractor-for-your-new-barndominium/).
Crucial to long term success with your new barndominium is having a solid base to build upon. Those doing work DIY have an advantage – you get to supervise (or do) site preparation and any needed compaction.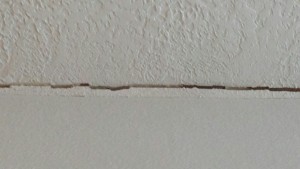 Having a barndominium built? You may anticipate a few things going wrong, but you'd expect your builder to erect your house on solid ground, right? Don't be so sure.
Population growth and urban sprawl mean there's not much residential land left in many areas. "What's left is not very good," says Daniel G. Knowler, a senior engagement manager at Navigant Consulting, specializing in construction disputes. A lot of homes are being built on expansive soil — it swells when it rains — without adequate safeguards.
One family moved into their new home in Highlands Ranch, Colorado, and long cracks started showing up in walls, then their porch started pulling away from their house. After badgering his builder for a soils report, this homeowner learned their lot was a hot spot for potential swell! Eventually a court found for these homeowners and ordered restitution from said builder.
(for extended reading on barndominiums on expansive soils please see: https://www.hansenpolebuildings.com/2020/07/barndominium-on-expansive-soils/)
Problems besides swelling soil can occur. In Laguna Niguel, California four hillside homes built on an ancient landslide site toppled after unstable soil gave way. Besides these four homes collapsing, they landed on top of other dwellings below – destroying them!
Do not assume a turnkey General Contractor will make all potential problems go away, sadly they can cause more than they solve.