This Monday the Pole Barn Guru discusses Gothic arches, steel board and batten, and engineering services.
DEAR POLE BARN GURU: I am going to build a 24×36 barn and have become infatuated with the Gothic arch roof line from looking at existing arch roofed barns in my area (one is amazing…built in 1911). Any thoughts on using laminated arches in conjunction with a pole barn? The walls would be 10′ tall with the arch reaching to 28′ tall. If the end poles (8′ spacing) were extended to reach the arch, they would need to be 25′ tall. Thanks. DUSTIN in LLOYDMINSTER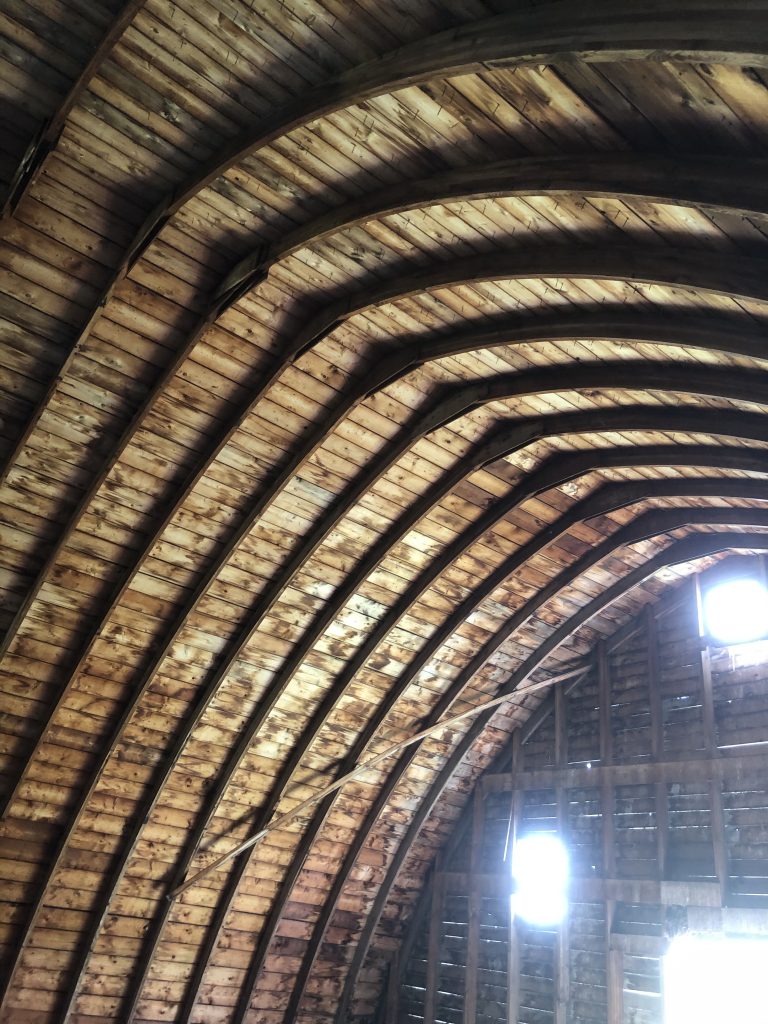 DEAR DUSTIN: My first experience with gothic arches were those built in the 1970's by Red Waggoner in North Idaho. He used Construction Adhesive to glue 2x4s into arches (of course with no engineering). In West Central Minnesota, there are many of them – none of recent construction. In order to keep arch bases from spreading, they would need to be anchored directly to a concrete foundation, piers or somehow attached to a wall-to-wall floor. While they look neat, I am doubtful they would be a viable design solution combined with post frame.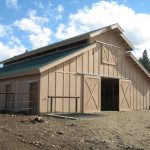 DEAR POLE BARN GURU: Is steel board and batten an option for pole barn construction? BRITTANY in MILLRY
DEAR BRITTANY: Steel board and batten siding is an option for post frame construction. It will be significantly more expensive than standard through screwed steel and should be installed only over a solid substrate such as 5/8″ CDX plywood.
DEAR POLE BARN GURU: Hi there, I am developing a plan for a 1.5 story small cabin and would like to build with a pole structure, with poles on cement pads or perma-columns and a wooden raised floor. I have been thoroughly enjoying your blog posts and thought I would write to ask about your services. I'm not looking for a kit or premade plans but could use some engineering guidance based on the basic design that I've put together for an ~18×20 structure. Do you guys offer that kind of service, with hourly rates or otherwise?
Thanks and I hope to hear from you soon! BEN in OAKLAND
DEAR BEN: Thank you very much for your kind words. Due to liability issues we are unable to offer this sort of service. You might try reaching out to one of our independent third-party engineers John Raby (john@raby-assoc.com) to determine if he would have an interest in assisting you.