This week the Pole Barn Guru answers reader questions about providing a 20x40x10 pavilion for a scout camp in Florida, what sort of financing options Hansen is able to provide, and how much land or lot size might be needed to build a pole building.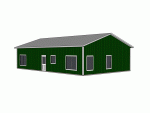 DEAR POLE BARN GURU: We need a 20 x 40x 10 pavilion for a Scout Camp in Clay County Florida. If that is something your company can do, could you please send me a quote? Thank you. ROB in ST. AUGUSTINE
DEAR ROB: Hansen Pole Buildings has provided roughly a hundred fully engineered post frame buildings to our clients in Florida. You will also be happy to hear, we also offer discounts to qualified charitable organizations: https://www.hansenpolebuildings.com/2013/08/charitable-organizations/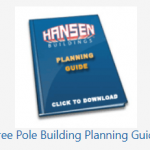 DEAR POLE BARN GURU: Hello! What are your options for financing? I am a veteran planning to use a VA construction loan for purchasing a plot and initially constructing a modest tiny house, then, upon completing my grad degree in 2-3 years adding a four car garage and a horse barn. My initial budget is $300k for making this happen (land, VA approved construction parameters.) It'll most likely be in Maryland or a reasonable commuting distance from Ft. Meade possibly PA or DE. Thanks. CHARLOTTE in LUTHERVILLE
DEAR CHARLOTTE: Hansen Pole Buildings offers several different financing options. Please see www.HansenPoleBuildings.com/financing for details.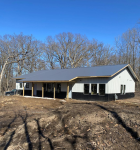 DEAR POLE BARN GURU: How much acreage is needed to build a pole barn in Madison County, IL? BONNIE in ALTON
DEAR BONNIE: Depending upon how your property is zoned, it could be as little as a city lot. You will need to contact your Building and Zoning Department at 1.618.296.4468 https://www.hansenpolebuildings.com/2013/01/planning-department-3/