This Wednesday the Pole Barn Guru answers reader questions about whether or not a Hansen Building meets Florida/Dade building codes + a few others, optimal materials for site prep on a grade, and heating & cooling efficiency in a long, narrow structure.
DEAR POLE BARN GURU: A few questions:- Do your products meet Miami/Dade building codes? If no you can ignore the remaining questions.- Do you build telephone style structures?- Have you built projects for zoos?- Have you built animal habitats, climbing structures for monkeys? You can call me for more information. Thank you. CHARLES in KISSIMMEE
DEAR CHARLES: Yes, our fully engineered buildings can meet or exceed Miami/Dade building codes.
We are not contractors, so we do not build anything. We provide fully engineered custom kits – designed to be erected D-I-Y or (for those without time or inclination) by a building erector of our client's choice.
We do not use telephone (utility) poles for any of our buildings, whether new or recycled. We have provided buildings at zoos, amongst them would be Cheyenne Mountain (Colorado Springs, Colorado) Zoo's Nature Center and Las Vegas, Nevada zoo's giraffe barn. Our buildings incorporate structural aspects needed to adequate enclose spaces – roof, walls, doors, windows, any elevated wood floors and stairs. Non-structural aspects of our buildings are left to our clients.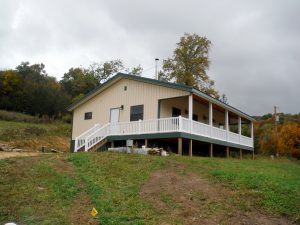 DEAR POLE BARN GURU: I'm building a pole barn on an uneven build site and am trying to figure out the best material to level the site with. I need as much as 3ft of material in some areas. I can get sand for cheap nearby but I didn't know if it was the appropriate material for setting poles.
As an added complication, I've already acquired my poles, which won't reach the soil beneath the fill material. However, I will be compacting the material in lifts. REID
DEAR REID: While sand compacts well, it also is prone to washouts. Please read: https://www.hansenpolebuildings.com/2011/11/site-preparation/
and subsequent four articles to follow (use right arrow at bottom of article to move to next).
DEAR POLE BARN GURU: I've enjoyed perusing your website 😉 We will be building at some point in the next few years, land is already purchased. I designed our current home, but plan to have help on our future home.
The prettier view will be to the North, but I always want Southern exposure in every room possible. Do you think it is a bad idea to design a home that is only one room (24') deep? It would be long and narrow. I guess my primary concern is heating & cooling efficiency.
Any thoughts you can share would be greatly appreciated! I will likely get back to you for a quote on designing our home, when I get my ideas pulled together. JOYCE in QUINCY
DEAR JOYCE: Provided you are able to locate your HVAC so it is centralized heating and cooling should not be an issue with a long and narrow floor plan. You see this regularly done with manufactured housing.
Your biggest challenge will be laying out rooms so they can have both a North view and a Southern exposure. Unless your plan is to have basically only three major room zones, say a great room in center with a bedroom suite to each side of it, you are going to either be forced to have a hallway, or rooms with only either a view or exposure.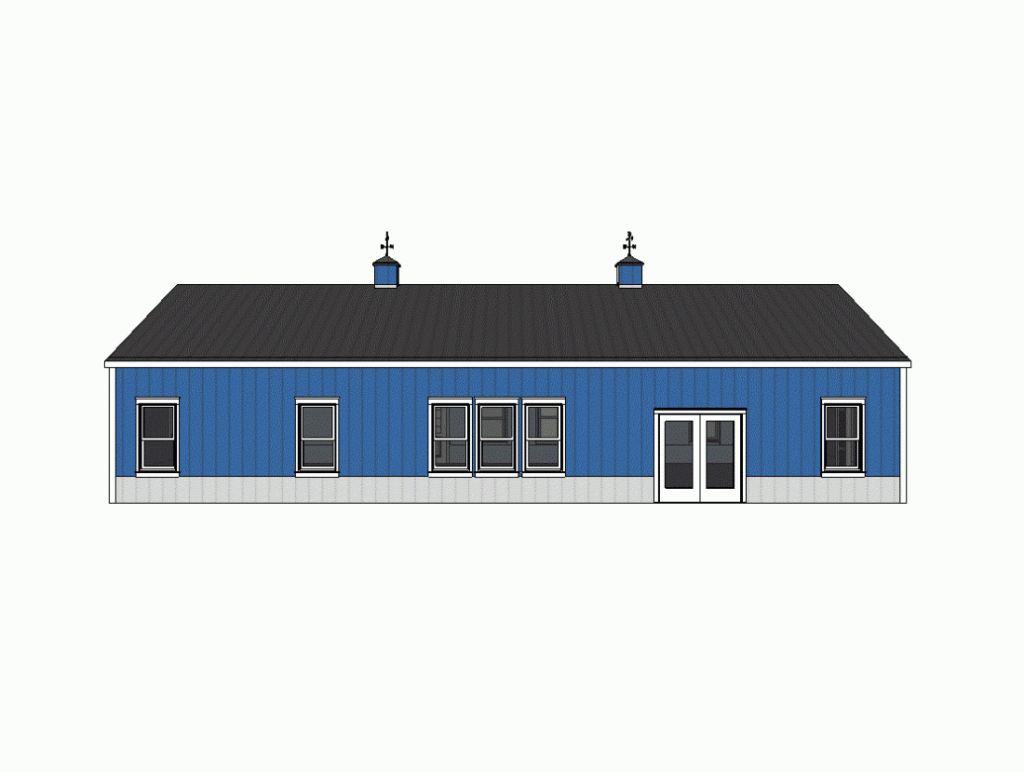 Our staff floor plan experts can help to create your ideal dream floor plan with this look. Every barndominium Hansen Pole Buildings provides is 100% custom designed to best meet the wants and needs of our clients and their loved ones, please see #3 here to assist in determining needed spaces and approximate sizes, and to have professional floor plans and elevation drawings produced affordably. https://www.hansenpolebuildings.com/2021/02/a-shortlist-for-smooth-barndominium-sailing/