This week the Pole Barn Guru addresses questions about whether or not a base will be suitable for a slab, if a person HAS to insulate if they intend to heat the structure, and building 13′ above grade foundation in a flood zone.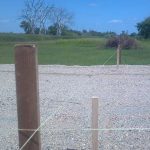 DEAR POLE BARN GURU: Good morning, I'm getting ready to have a slab poured in my 30'x30′ pole barn, the slab will be 7 inches thick (was meant to be 6 but I failed to bring the base material up high enough) of 4000psi, with fiber mesh along with wire mesh. The pad site is level and compacted asphalt millings (compacted by a 14 ton vibrating roller). The base material I was advised to use is a "clean fill", that is mined from below ground from a local quarry, its best described as similar to a baseball infield dirt. The base is approximately five inches thick. I personally put the base down, spraying it with water and compacting with a vibrating plate compacter as I went. My main question is based upon your knowledge, is it your opinion that this will provide a suitable base for the slab? I appreciate any input you may have. Thank you and thanks for a great site! ADAM in CLARKSBURG
DEAR ADAM: Thank you for your kind words. Concrete makes for very expensive fill and unless you are planning on some very heavy equipment being placed on your slab, more than four inches is probably unnecessary. As to your base, without having had a Geotechnical Engineer do a site analysis, it is impossible for me to confirm adequacy of your fill as described. Your "clean fill", as described, has me somewhat concerned as baseball infield dirt is fairly fine and could prove a challenge in obtaining adequate compaction. Normally I would expect to see 3/4″ minus or similar crushed stone.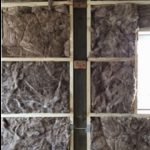 DEAR POLE BARN GURU: If an individual builds a pole barn that he intends to fully heat does he HAVE to insulate it? Can't find a definitive answer in the IBC or IECC. BOB in CROWN POINT
DEAR BOB: If your heating source requires a permit, your Building Department is going to expect appropriate insulation. From a practicality standpoint, it would be prudent to insulate.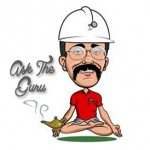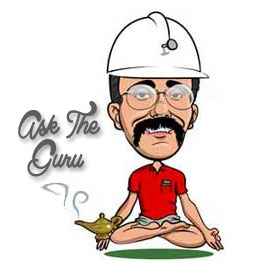 DEAR POLE BARN GURU: Hello, Our property is in a flood zone. We would need to build on a 13 foot above grade elevated foundation. Any ideas if this is feasible with a pole barn kit? Thank you ED in BOLIVIA
DEAR ED: Fully engineered post frame buildings are very adaptable to flood zones, they make excellent for excellent stilt houses. Our engineers will need some specifics on your property's flood specifics. https://www.hansenpolebuildings.com/2017/09/stilt-houses/