Being a Fan Fan

Reader TOM in MACOMB writes:

"Hello, I have a 24 x 40  pole barn built last summer. It has a base layer of 10" of sand and 4' of crushed concrete on top. This sat exposed for several months until the building was erected,it was a wet summer. The building was finished in August and has a thin vapor barrier under the metal roof. As soon as the nights started turning cool moisture started dripping from the ceiling, especially from the 3 crystal panels. This building does have a gutter with good drainage. The moisture is coming from the ground as any plastic set on the ground overnight will result in heavy condensation underneath. So with that said I am hoping this issue is simply leftover moisture that will eventually dry up in time. However mold is developing and things are rusting. I would like to speed up or help the moisture leave the building. It does have soffit vents and ridge vent. Finally to my question. Can I put in an exhaust fan or a giant ceiling fan or both to help this process? I wasn't sure which may be better, power vent on the roof or in the gable would be better. Or perhaps a 96" ceiling fan would be enough to push air through the ridge vent. Although the vent is covered with snow in the winter as this is in northern Michigan. Thanks in advance for any advice."

Mike the Pole Barn Guru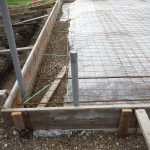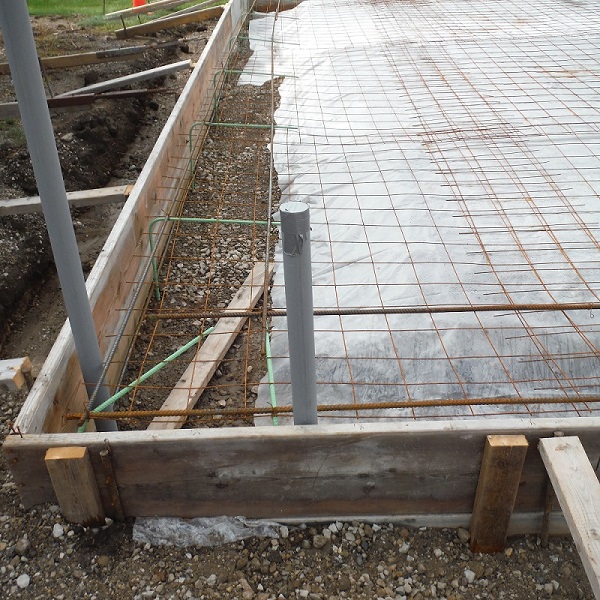 My educated guess is your building's concrete slab on grade does not have a well sealed vapor barrier underneath. If this is indeed true, you need to start by removal (or minimization) of your moisture source – put a good sealant on your slab's surface.  There are other things to be done once ground thaws, we will get to them in a moment.

A powered gable exhaust fan will help to get moist air out from inside your building. Whether your proposed exhaust fan will be adequate or not will be dependent upon its CFM (cubic feet per minute) capabilities. You will probably want to plan for around 10 air exchanges per hour. If you have a 14 foot high ceiling, then 24 x 40 x 14 = 13,440 cubic feet (plus area above eave height at 4/12 slope is another 1920 cubic feet) X 10 times / 60 minutes per hour = 2560 CFM.

Come Spring – grade away from your building at least 10 feet at a 5% or greater slope. Make sure all downspouts discharge outside of this graded area. You may find it necessary to install a French Drain around your building's perimeter in order to keep groundwater from running under your building.