Today, the Pole Barn Guru answers questions about closed cell spray foam, which building would be stronger if one was wrapped in steel siding and the other with wood, and what aspects of a DIY project are "do it yourself"?
DEAR POLE BARN GURU: Thanks for taking the time to respond… hope this finds you doing well… I'm planning on using closed cell foam… so if I'm using closed cell I don't have to use house wrap? I'm new to all this… so any advice you could give me would be greatly appreciated… RICKY in INDIANA
DEAR RICKY: Closed cell spray foam is best applied directly to wall and/or roof steel. Please read more here: https://www.hansenpolebuildings.com/2020/04/spray-foam-insulation-3/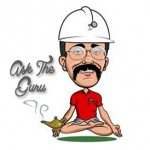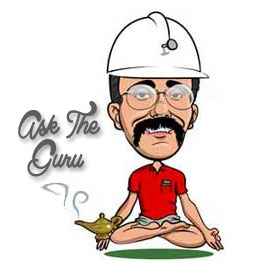 DEAR POLE BARN GURU: Hey bud I wanted to pick your brain for a second. If a person built 2 steel truss pole barns the exact same… the only difference, one would be wrapped in metal, and the other would be wrapped in wood siding… which one would be stronger? The one with wood siding would be using 1×8 hemlock boards if that makes any difference. Thanks. RICKY in KINGSPORT
DEAR RICKY: It would depend upon spacing of wall girts and how each was fastened, as well as number of openings in walls. Done correctly, steel siding would be a stiffer end result.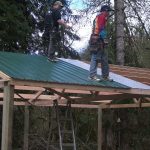 DEAR POLE BARN GURU: I have seen some discussion on "price per sq. ft. to build" a barndominium you said DIY was about $85 I believe correct? When you say DIY, are you referring to like self contracting the house or self contracting and actually doing plumbing, electrical, flooring, shower install labor, etc.? LANCE in YOUNGSVILLE
DEAR LANCE: Fully engineered post frame, modest tastes, totally DIY, move in ready, budget roughly $70-80 per sft of floor space for living areas, $35 for all others. Does not include land, site prep, utilities, permits.
If you hire everything turnkey then take above numbers x2 to 3 (depends upon market). Acting as your own General Contractor and subbing everything out will put you roughly halfway between.
You will want to read #4 here before going down a "turnkey" road: https://www.hansenpolebuildings.com/2021/02/a-shortlist-for-smooth-barndominium-sailing/