This week the Pole Barn Guru answers reader questions about "barndo living" and the how to's of post frame construction in Pagosa Springs, CO, bracing a roof only structure for working cattle, and if sheathing and housewrap are needed for a post frame building using wet-set brackets.
DEAR POLE BARN GURU: Have you ever constructed any barndominium's in Pagosa Springs Colorado area? Also, ball park figure, what is the square foot price of finished barndo living space in this area. I'm talking very, very simple nothing fancy finishes. What do you mean DIY? Is that in reference to assembling the kit? And would we need something like an extended boom forklift to assemble it, or no need for such equipment? If we're building something with 12 foot doors, so presumably need at least 2 more feet for roll up doors then even more for trusses, how would we do that without some sort of boom fork or crane? Scaffolding maybe? SAM in PAGOSA SPRINGS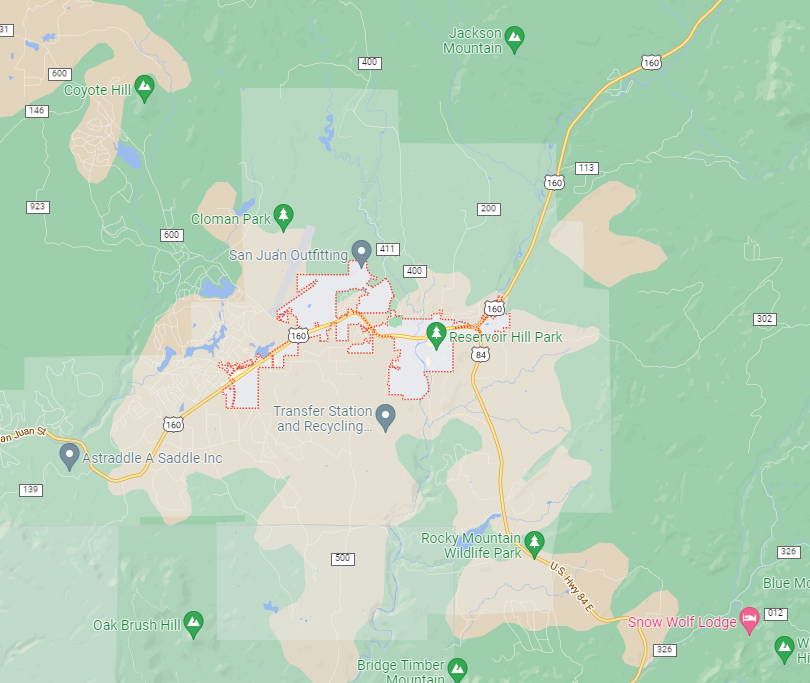 DEAR SAM: I personally have never built in Colorado. Hansen Pole Buildings has provided nearly 300 fully engineered post frame buildings to our clients in Colorado. Chances are good, several are in your area.
Fully engineered post frame, modest tastes, totally DIY, move in ready, budget roughly $70-80 per sft of floor space for living areas, $35 for all others. Does not include land, site prep, utilities, permits.
DIY – as in Do It Yourself In most instances, no heavy equipment is required. Skid steer (aka Bobcat) with an auger is handy for digging holes.
For information on lifting trusses, please see: https://www.hansenpolebuildings.com/2019/11/winch-boxes-episode-v/
DEAR POLE BARN GURU: I'm building a steel truss kit just like this one for working cattle. To me it doesn't seem very stable with just post in the ground. How's the best way to brace this style of building? The long sides of the building will have guardrail 3 rails high down the side so I know that will help some but unsure of how to brace the gable ends. RICKY in KINGSPORT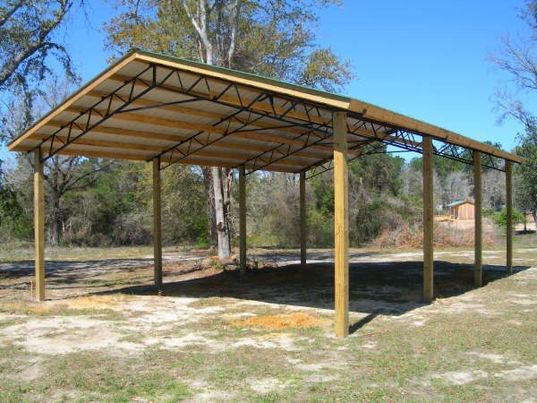 DEAR RICKY: Provided your columns are adequately sized for the wind load and embedded in fully concrete filled holes, it should prove to be fairly stable (follow the recommendations of the engineer who designed the plans). Ideally, you would have enclosed endwalls so shear loads can transfer from roof to ground through them.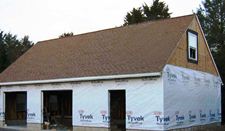 DEAR POLE BARN GURU: Was wondering if I could ask you a question I'm getting ready to build a barndo was going to use wet set brackets do you recommend me using sheeting on it as well or just house wrap? Having problems with this issue thanks. DOUG in INDIANA
DEAR DOUG: If your steel has adequate shear strength, then there is no structural reason to sheet it. Housewrap is a must unless you are planning on closed cell spray foam for insulation.
Here is some extended reading on Weather Resistant Barriers: https://www.hansenpolebuildings.com/2016/01/determining-the-most-effective-building-weather-resistant-barrier-part-1/
https://www.hansenpolebuildings.com/2016/01/determining-the-most-effective-building-weather-resistant-barrier-part-2/
https://www.hansenpolebuildings.com/2016/01/determining-the-most-effective-building-weather-resistant-barrier-part-3/