Spray Foam Insulation and Steel Roofing and Siding 
Energy efficiency is a hot (pun intended) for steel roofed and/or sided post frame buildings, especially with a rise in popularity of barndominiums and shouses. Spray foam insulation systems have been a product of choice to achieve highly efficient building envelopes.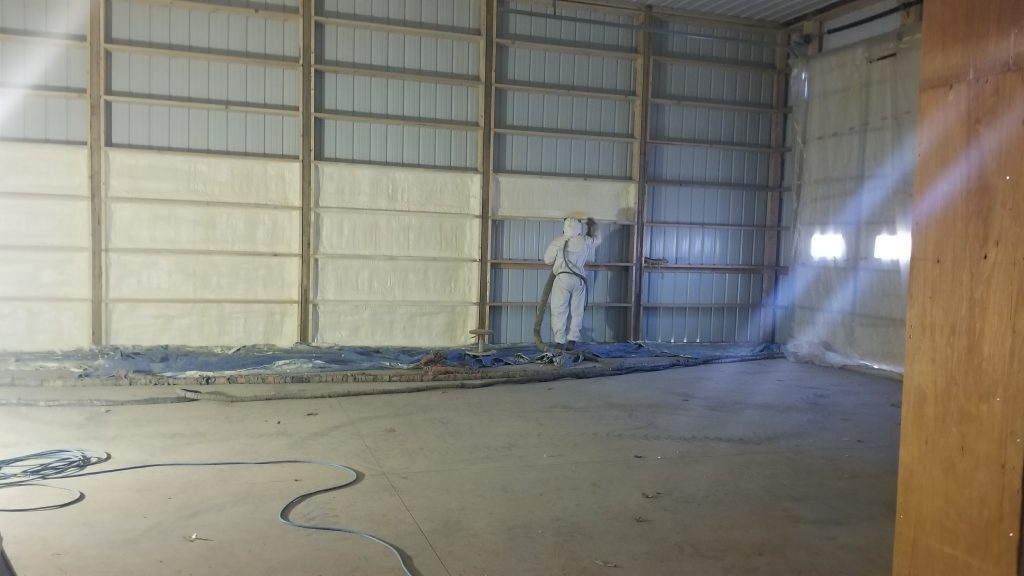 Of course with this, have come some concerns. I recently posed a couple of questions to Dr. Richard "Rick" Duncan, P.E. Technical Director for the Spray Polyurethane Foam Alliance (SPFA).

1) Will closed cell spray foam applied to the inside of steel roofing or siding panels cause panel deterioration and/or void warranty of the panels? 2) Can closed cell spray foam be applied to a Weather Resistant Barrier successfully? If so, any special considerations?

Rick's response:

"This issue came up about five years ago with the metal building industry.  SPFA conducted a study and the results are attached.
Closed-cell naturally shrinks as it cools and cures.  It can take about a month for the gases in the cells to come to pressure equilibrium with the atmosphere.  When applying SPF to large open areas of metal panels, the shrinkage of the foam can cause some panels to pull inward.  We call this oil canning.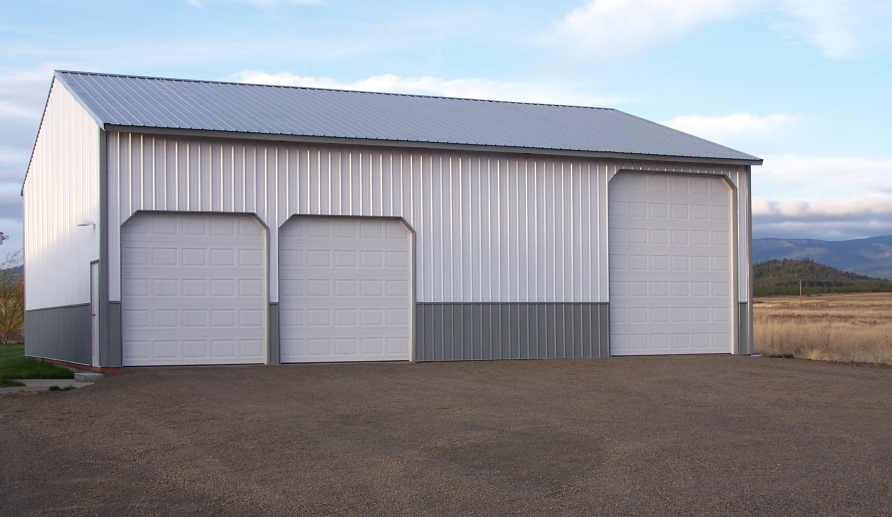 Oil canning occurs most frequently on large unsupported panels (about 4'x4' and larger areas) and on thin gage panels with small ribs.  You find these panels mostly on 'low-cost' pole buildings but not on larger industrial buildings.  For these large, thin panel areas, use picture framing and apply a thin flash coat to minimize oil canning…especially on ground-level walls where oil canning can be easily seen.  Our study did not show oil canning on the heavy-duty panels used in larger commercial buildings.  
One of the concerns that the metal building industry had was exothermic temperature damage to coatings and primers used on metal panels.  A few of the metal panel manufacturers were voiding their warranties because of this concern.  Our study measured exothermic temperatures of the panel during spraying and the temperatures were below 150F, which should not affect these coatings.
Our study also looked at using different fabrics applied during construction between the sheet metal panels and the framing.  We included Tyvek WRB and non-woven 'BIBS' fabric.  We found that SPF does not adhere well to the more expensive Tyvek.  It does adhere to the lower-cost non-woven.  We did see that the foam would pull the non-woven fabric away from the panel by about ½" and eliminates oil-canning.  The difficulty with using non-woven fabric is that it must be applied during construction."

From MCA (Metal Construction Association)'s technical bulletin "Spray Polyurethane Foam Insulation on Interior Surfaces of Metal Panels":
"Closed-cell foam is recommended due to its water resistant capabilities. Some SPF contractors use a release material such as building wrap or fabric to allow for easier change out of damaged panels, however the use of a release material poses the potential of creating air gaps between the back of the SPF foam and the metal panel. These gaps could allow condensation to accumulate between the SPF and the panel and framing members."