Boots On The Ground With Rick Carr
Long time Hansen Pole Buildings' Designer Rick Carr has a lengthy history in post frame construction – back to his early years where he worked assembling them for a living. Rick is one of those inquisitive sorts, he wants to know not only what a best design solution is, but also why.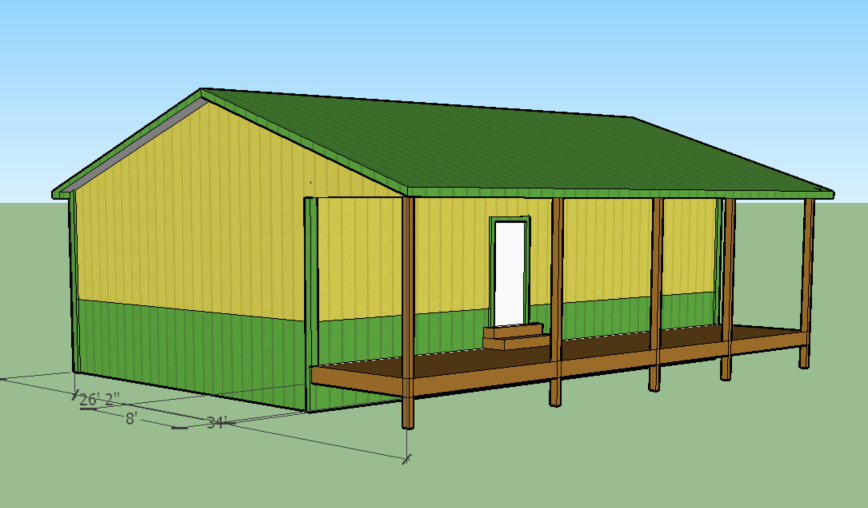 Well, Rick is putting himself into a client's shoes, so I will let him best tell his story and I will comment as needed.
Here is how it all began with a recent email from Rick to me:
"Hi Mike,
I don't know if you are aware that I plan to get a Hansen building for a fishing cabin that I hope to start in July of this year. 
I intend to build a 26 x 40 building using 34 foot trusses so that the trusses cantilever over an 8 foot deck.  I am planning a crawl space so that the deck would be at the same level of the first floor or slightly below.  Additionally, I intend to use radiant floor heating over the subfloor above the crawl space.
I am having challenges working out some of the details and getting conflicting information so I could have a series of questions for you as I learn more.
Today's question is about building with construction screws versus nails and a nailing gun.  I plan to buy some new tools for the project.  I am looking at 20 V portable drill/driver packages.  They tend to combine drills with impact drivers as a package.
My question is would you build up your walls using construction screws or nails?
And, do you know if the impact drivers that come in these packages are strong enough to drive the Strong-Drive® SDWS Timber screws, ledger locks, to attach the double trusses to the columns?
https://www.hansenpolebuildings.com/2018/12/connecting-trusses-not-dots/
PS, I could send the questions in a timely fashion if you wanted to do a series….."
Mike the Pole Barn Guru responds:
I would use screws to assemble everything, as they are superior fasteners. When I did my last remodel on our home at Newman Lake, Washington, I used screws for everything. It might have added a few minutes overall to my work, however it was sure handy to be able to back out a few screws when I decided something wasn't exactly to my liking.
https://www.hansenpolebuildings.com/2013/01/strong-drive-screws/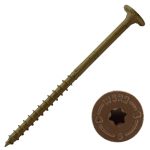 As to being able to drive a Strong-Drive® SDWS Timber Screw, I have successfully put them in using my regular old ¼" drill motor.
Read about Strong-Drive® SDWS Timber screws here: https://www.hansenpolebuildings.com/2018/12/simpson-strong-drive-sdws-timber-screw/.
I'd like for you to write about your entire process – what lead you to your decision to use post frame, and considerations in arriving at your design. More you can share, better it will be in helping others through this process.
Stay tuned, folks for more on Rick Carr's building in future blogs.