With an advent of internet providers such as Amazon (www.amazon.com ) there has been more pressure to "buy local". Sometimes buying local can be a blessing, but when it comes to a new post-frame (pole barn) building – even an attempt to buy local can prove to be an experience (and not a pleasant one).
Reader MAGNUS in HUDSON writes:
"I'm looking for a quote on a 36'x60' pole barn. I'm pretty motivated to get this going – I'd like to start raising walls in mid-June. I've been trying to work with my local building supply (small town, stay local if possible) but they're just letting me down on timing, and at this point I'm looking for solid alternatives. I'm pretty impressed with all the info on your site (in fact, I spent a bunch of time there over the past few months getting educated, and almost went with you without even checking with the locals.)
I've got cash in hand for this, so at this point it's just trying to get plans in hand so I can get my permit and get some ground prep started. I'm leaving the country for about 2 weeks from the end of May to mid-June. My goal has been to get the earthwork done (some grading and fill + gravel pad) before I leave so I can begin erecting as soon as I get back. That's feeling pretty tight now, though I thought I had plenty of time a month ago when I started with the locals.
I know I've forgotten a few important details as I put this drawing and notes together tonight. I'm available by phone most of the day Monday and Tuesday for any clarification questions. I'll try to get the few items from your checklist that I don't know filled in on Monday."
Mike the Pole Barn Guru writes:
Your local building supply probably is staffed by very nice people. They probably know most people in town by first name. They are not post-frame (pole barn) experts. In fact, if they are above novice level you would be doing well!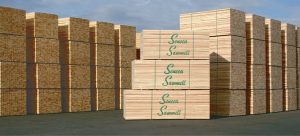 There is a chance there is someone on their staff who can actually sort of do a material's list for a pole barn. Keep in mind, there is not a "plan" they are working from, so no one is checking for adequacy of structural design. This list of pieces may, or may not, even be enough pieces to sort of put a building together. My experience is a list such as this will be inaccurate for quantities, will leave things out, add in a few unnecessary pieces and result in waste, confusion and a less than satisfactory end resultant.

Some local building supplies have gone as far as investing in computer software, supposedly capable of putting together a list of materials. I have yet to see one of these programs able to do an accurate list on anything beyond a basic box – and they cannot supply engineering. Again, it is nothing better than a guess list!

Even if your local building supply somehow had a relationship with an engineer, who could provide sealed plans for your new post frame building – they are not specialists. At Hansen Pole Buildings we have buying power to get post frame building specific products in massive quantities at wholesale prices. Some of these are items we have manufactured specifically for us, when we found commercially available products were lacking in quality or features.
Let's say your local building supply was somehow able to provide engineer sealed plans specific to your building, do an accurate material takeoff, get product to your building site – they are not going to have detailed assembly instructions to guide you through to completion. Chances are no one there has ever constructed an engineered post frame building, so when you or your builder get stuck, or make an error, it is up to you to solve it!
If you, or anyone, believes there is another post frame building kit supplier offering a better value to their clients, let us know what they are doing Hansen Pole Buildings isn't. Frankly, we do not believe it to be possible.
Ready for "The Ultimate Post Frame Building Experience"™? Dial 1 (866) 200-9657 and speak to a Building Designer today!