This Monday the Pole Barn Guru answers questions about building on a slope with use of embedded columns or brackets on piers, the proper installation of joist hangers, and the Guru's vision of the future of post frame construction.
DEAR POLE BARN GURU: Because of the 16% slope, I will be using concrete piers & posts to support a traditionally framed floor which will have 1-1/8″ tongue & groove plywood decking. My question — can Hansen provide a design for my timber frame shop which will have a loft? The size of the building will be 36′ x 16′ and the loft 36′ x 24′. KEVIN in SHERWOOD
DEAR KEVIN: We can design and provide your new building as a fully engineered post frame building with either embedded columns, or columns mounted to brackets on piers – basically a 'stilt' house type design.
DEAR POLE BARN GURU: Hello, I've got a question about the proper installation of the LU joist hangers.
I'm nailing them to the trusses through all the holes in the bracket, but when it comes to nailing them to the purlins using the 10d 1-1/2″ nails, it would seem like I should alternate holes as to not interfere with the nail on the opposite side. The holes that allow nails to be placed in the purlin side of the hanger are not directing the nail in at a 45 degree angle like some others I've seen, so just wondering if I should just be directing the nail in to slightly offset the other side? Just seems like a lot of nails in a small area if I do that.
Either way works for me. Just want to be sure I'm not mistakenly compromising anything by installing all those nails. BOB in MOSINEE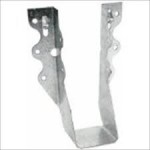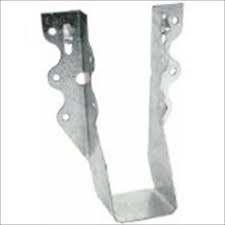 DEAR BOB: Weirdly enough I have installed probably tens of thousands of joist hangers and had seriously never given a thought to this (or experienced a challenge). Obviously the engineers at Simpson Strong-tie have thought this all through in designing these parts. I would think even if you were able to drive nails in from opposite sides perfectly so as they would hit each other, the point of the nail from one side would tend to deflect the nail from the opposite side. In all reality, because the holes are so close to the truss, the nails are going to be driven in at a slight angle (whether driving by hand, palm nailer or a gun). Installing all of the nails should not compromise the wood.

DEAR POLE BARN GURU: How do you foresee the post-frame market in the next 3-5 years? SCOTT in CHICAGO
DEAR SCOTT: I feel post frame construction will be the largest growth market in construction over the next five years. It is becoming increasingly popular as residences, especially with people fleeing big cities. Post frame buildings afford many opportunities not seen with other structural systems – minimal concrete for footings, easily erected DIY, easy to super insulate, rapid construction, vastly customizable.