Rare Decision to Not Adopt New Building Code Causes Stir
The following article by Brian Walker (in its entirety, without edits, appeared December 5, 2017 in the Coeur d'Alene Press). Tune in tomorrow for my commentary.
COEUR d'ALENE — Kootenai County commissioners' decision to not accept the most recent version of the International Building Code for new residential and commercial construction starting in 2018 puts the county in uncharted territory, said Chris Fillios, the lone board member who opposed the move.
"I'm not sure where this goes from here," said Fillios, adding that cities and counties adopting the code is typically a routine housekeeping matter.
Community Development Director David Callahan and Fillios said the idea and corresponding vote on Thursday by fellow commissioner Marc Eberlein and Bob Bingham to not adopt the recent codes caught them by surprise.
"What made the decision newsworthy in my view was that the board has embarked on a new policy direction for the unincorporated areas of the county in which compliance with building codes will no longer be mandatory, but will instead be voluntary," Callahan said.
The decision does not affect construction inside city limits.
Callahan said he's been directed to develop a plan that would move the county toward the option of voluntary implementation of the building codes similar to Boise County — population 7,028, according to the last census.
That county, in which Idaho City is the county seat, requires that home builders or homeowner select one of two options. The options include a "Basic" building permit in which there are no building inspections or a certificate of occupancy (CO); or an "Upgrades" permit that includes inspections and a CO.
Eberlein supports the format because it gives residents a choice.
"Let people make their own decisions," he said.
Eberlein said not adopting the recent building codes cuts bureaucracy. He calls the codes a "protection racket for special interest groups."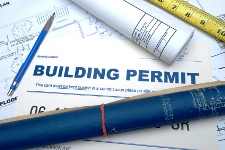 "I didn't go looking for this fight, but I can't approve more bureaucracy," Eberlein said. "If it wasn't a protection racket, why wouldn't you have a five-year warranty on your house (rather than a one-year warranty)? Having a building permit also doesn't provide you with an absolute safeguard."
Eberlein said he supports the choice option rather than doing away with building codes altogether like in Bonner County.
"I want sideboards (on the policy decision)," he said, adding that a Bonner commissioner is now interested in the choice option.
Eberlein said he believes it's also unfair that a farmer in southern Idaho can claim the agriculture exemption to the building code when someone in North Idaho can't on a pole barn.
The commissioner said he realizes that most residents, including himself, would want the "Upgrades" permit on their home or business, but many would prefer the "Basic" permit on some outbuildings.
Kootenai County commissioners' decision means the code adopted in 2015 will be in effect until Dec. 31 and there will be no mandatory building code requirements after Jan. 1. However, state-mandated electrical, plumbing, mechanical and septic inspections will still be in place.
Although Eberlein would like to see Kootenai County follow Boise County's format, the local board has not decided on specific options on future building permit applications.
Jeff Tyler, vice chairman of the North West Property Owners Alliance, supports the commissioners' decision in the name of property rights and less cost and regulation.
"Having the government involved in building your home does not automatically mean peace of mind," Tyler wrote in an online comment. "In the Boise Foothills, for instance, a half dozen homes are falling apart … due to unstable ground that the Idaho Geological Survey showed as unstable in previous inspections yet the subdivision was approved anyway.
"Local cities will most likely approve the new rules, but you can now build your home in the county the way you like."
Tyler said among the new rules for 2018 would be an increase from a 40 pounds-per-square-foot snow load to 70, which would increase the cost for a home.
Bonner and Boundary counties are other counties that don't have building code requirements.
Fillios, who has a background in real estate, said he did not see any reason to not adopt the codes.
"To not adopt them leads us down a potentially dangerous path," he said.
Not adopting the codes could expose homeowners to shoddy construction, decrease property values and lead to lending issues if a certificate of occupancy is not issued, Fillios said.
"If you do away with the codes, there will always be people who cut corners," Fillios said, adding he plans to do more research into the possible implications of the board's decision.
"My concern is that this goes far beyond limiting regulation and an ideological argument," he said, adding that he's dealt with more substandard construction in Bonner County than Kootenai. "When we make decisions based on ideological grounds, my concern is that could fail to consider the repercussions."
Fillios said comparing Kootenai County, a rapidly growing area, to rural Boise County is apples to oranges.
Tyler wrote that there are banks in Bonner and Boundary that will loan to approved builders and have bank inspectors visit the site.
"This is the way homes have been built and financed long before government intrusion," he wrote.
Callahan said the commissioners' decision didn't rescind existing codes. The board just declined to adopt the most recent versions of the code, he said.
Commissioners will need to hold a public hearing to rescind the current codes, Callahan said.
"I can't really predict the timeframe for any possible hearing to repeal the existing codes as we would presumably only do so once we have a plan in place for the voluntary implementation," he said.
Callahan said he doesn't know what the ramifications are, if any, for the county not adopting the new regulations by Jan. 1. He declined to comment further, citing the need to confer with a county attorney to understand the next steps.
Area cities are also in the process of considering updated building codes. Post Falls, which has experienced a lot of growth, will consider the codes tonight. Mayor Ron Jacobson said he expects them to be approved as usual.
"I'm all for less regulations and you don't want government overreach, but you also have to have guidelines," he said.
A message left with North Idaho Building Contractors Association leadership was not returned on Monday.