The Pole Barn Guru addresses questions about frost heave, a sliding door dilemma, and plans on climate control.
DEAR POLE BARN GURU: Hello. Do you have any information regarding how to avoid frost movement with Pole Barn Building designs in stony ground and cold climates such as Norway?
There is a building nearby that had moved in the thaw so would like to know if Pole Design is suitable or not. I could send a photo if needed.
(Maybe North US/Canada references will be ok as could be closest ground and climate to Norway.
Need to build asap to adhere to animal health regulations and forth-coming winter weather so any advice on this matter asap is appreciated. ANDREA in TELEMARK, NORWAY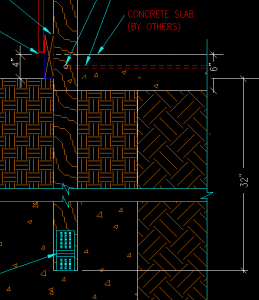 DEAR ANDREA: My father's family came to be United States citizens after arriving from Norway prior to 1900, so I have always had an affinity towards all things Norse. (A little snippet of my Norsk history here: http://www.hansenpolebuildings.com/2011/06/before-
Post Frame (pole) buildings do very well in cold climates and frost heave can be avoided, given good preparation. Here's a link to a series of three frost heave articles to get your building project properly directed: http://www.hansenpolebuildings.com/2011/10/pole-building-structure-what-causes-frost-heaves/.
DEAR POLE BARN GURU: How do I build a track to open a 12 foot wide x 14 foot tall slider over the top of a 12 foot wide x 12 foot tall slider? The north one opens to the south and the south one will open over the top of the north one. ALAN in SHELBY
DEAR ALAN: I am surprised this dilemma was missed by both whoever sold you your building and a RDP (Registered Design Professional – architect or engineer) who sealed your building's plans. However, odd and interesting things do happen.
Laws of Physics prevent two objects from occupying same space and time. In order to have door sizes you have listed, sliding in directions desired, one of them would need to be placed inside of wall. This may be less than an ideal answer (not to mention adding to cost).
If sliding doors are your only design solution – it would be easiest to just make them each same height. Double sliding door tracks can then be used, with each door sliding upon its own track.
DEAR POLE BARN GURU: I am in the planning stage of my new post-frame building. One question I have concerns building practices. I am planning to heat and cool only my office which will be in one corner of the structure. The rest will be unheated. Are there differences in construction methods I need to be aware of to accommodate the conditioned and unconditioned areas? LONNIE in DAVENPORT
DEAR LONNIE: A consideration would be to design entire building to be able to be climate controlled, as you may decide to expand your office space, or building may be re-purposed in future and require some or all of remainder to be conditioned.
If you decide to only do your office space, then you can reduce these recommendations to area in question. http://www.hansenpolebuildings.com/2018/06/pole-barn-insulation-part-ii/.