Sliding Doors, Roofing Tar on Posts? and Condenstop!
DEAR POLE BARN GURU: I have an arena with 12×12 openings at each end. I want to find a rolling door solution. I would like to have 6.5" doors that open left and right. I'm also interested in finding a door solution that instead of tan metal (matching my building) I find translucent panels.
I can upload photos in a few days when I return to the farm.
Is this something you can help with?
Thanks JASON in CENTRAL POINT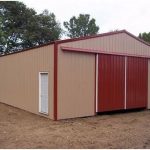 DEAR JASON: If yours is typical post frame (pole) building construction, your opening probably measures 12 feet from center of column to center of column, in which case you would be looking at needing a 12 foot width split sliding door. This would give you two door leafs just over six feet in width, enough to cover the opening, provide an overlap on each side and be able to be covered with two three foot widths of steel siding.
You should be looking at a door system which has all steel girts (horizontals) and verticals, preferably pre-painted. While translucent (polycarbonate) panels could be used, I would typically not recommend them due to their not having a resistance to wracking.
In our case, Hansen Pole Buildings only provides sliding door components with the investment into a complete engineered post frame building kit package. We typically would recommend you pay a visit to the ProDesk at your local The Home Depot
to acquire the parts you will need.
DEAR POLE BARN GURU: Enjoy reading your blog. I will be building in thick wet clay and am worried about post rot due to the amount of moisture. Will painting the entirety of the buried portion of treated pole in roofing tar help preserve the wood? TIM in LEXINGTON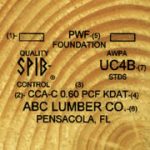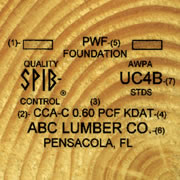 DEAR TIM: Thank you for your kind words, I hope to be both entertaining and informative. Will painting the entirety of the buried portion of a treated pole in roofing tar help preserve the wood? Well, it might, although I have found no studies which would confirm the ability. I did find an interesting article in Scientific American, which may shoot down the idea: https://www.scientificamerican.com/article/coal-tar-and-its-products-as-preser/.
The reality of the situation is, a properly pressure preservative treated column is going to outlast all of us, and probably our grandchildren. This article should be of interest: https://www.hansenpolebuildings.com/2017/12/will-poles-rot-off/.
DEAR POLE BARN GURU: Hello guru. I bought a bunch of 1/2x4x8 sheets of insulation to put on my new 40×60 barn roof under the steel and on top of purlins .Planned on taping all seams for a moisture barrier. It's not the really dense foam more of a bead style with a silver back on one side plastic on the other so it's a little bit squishy. After thinking about it what worries me is that after time it may cause the barn screws seal to loosen up. If the foam lowers it could cause the steel to drop a bit. Than could create a leak under the rubber washer. Or do you think it will work ok? Should I just use Tyvek instead on the purlins? What is your opinion Guru? ABE in WAYLAND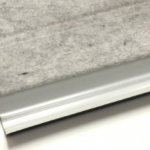 DEAR ABE: Do not use this insulation as you have intended, it will cause you nothing but grief. Not only will your post frame barn roof leak, but the diaphragm strength of your roof steel will be severely compromised, which could lead to a catastrophic failure. Tyvek and other building wraps are not condensation control barriers, they are moisture barriers. There are several possibilities – invest in roof steel with Condenstop or Dripstop preapplied, use a radiant reflective barrier between the purlins and roofing, or spray closed cell foam on after the roof is installed.