4 Unexpected Reasons to Invest In Energy Efficient Post Frame Design
Post frame buildings are increasingly being looked at from the standpoint of being energy efficient in their design. Regardless of the usage of the building, the costs of energy are not likely to decrease in future years. With the ability to easily create deep wall and roof cavities for added insulation, post frame buildings are more and more being looked to as the best design solution.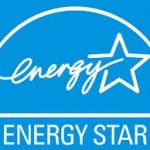 Cutting operating expenses beyond your utility bill
Of course, a better-operated, greener building uses less energy, improving its operational efficiency can make deep cuts to operating expenses. But positive returns can be delivered elsewhere too.
Many states and local governments offer tax incentives for green building certification to encourage lower utility usage and building carbon emissions. For example, the state of Nevada offers property tax incentives for new commercial buildings which achieve a certification from LEED or Green Globes. This incentive translates to a savings of 25-35 percent of the general fund portion of property taxes, delivering a direct and significant reduction to the operating expenses.
Access to better financing
Improved energy efficiency (and associated green building certificates) can open the door to better financing. Identifying and implementing specific energy efficiency and water conservation measures is a prerequisite for many financing programs which offer favorable conditions (such as discounted interest rates, preferred pricing or additional loan proceeds) for loans made on "green" buildings.
A compliance issue
Many older buildings were built before, or to emerging and now much outdated, energy standards and do not meet the requirements set out in modern building codes. Many local jurisdictions are enacting energy benchmarking and disclosure laws which require building owners to quantify and report their buildings' energy performance.
Several states and local government are even taking it a step further and mandating green building certifications for new construction.
Getting the most out of energy efficiency investments
Changing regulatory, social and market pressures continue to drive the Return On Investment (ROI) of energy upgrades. For example, tenants demand greener buildings (and are willing to pay a premium for it); investors are being asked to demonstrate sustainability; and improved energy efficiency opens the door to tax credits, incentives and more favorable financing conditions. To extract the greatest return, building owners need to stay informed about all financing mechanisms and incentives, and determine what the best and most appropriate level of upgrades will be. In today's market, it certainly pays to go green— by seeking out energy-efficient assets and by investing in upgrades to improve the building's sustainability.