General Material Storage
I have recently signed up to join several barndominium groups on Facebook. If you are unfamiliar with this term, here is a detailed explanation: https://www.hansenpolebuildings.com/2016/04/the-rise-of-the-barndominium/.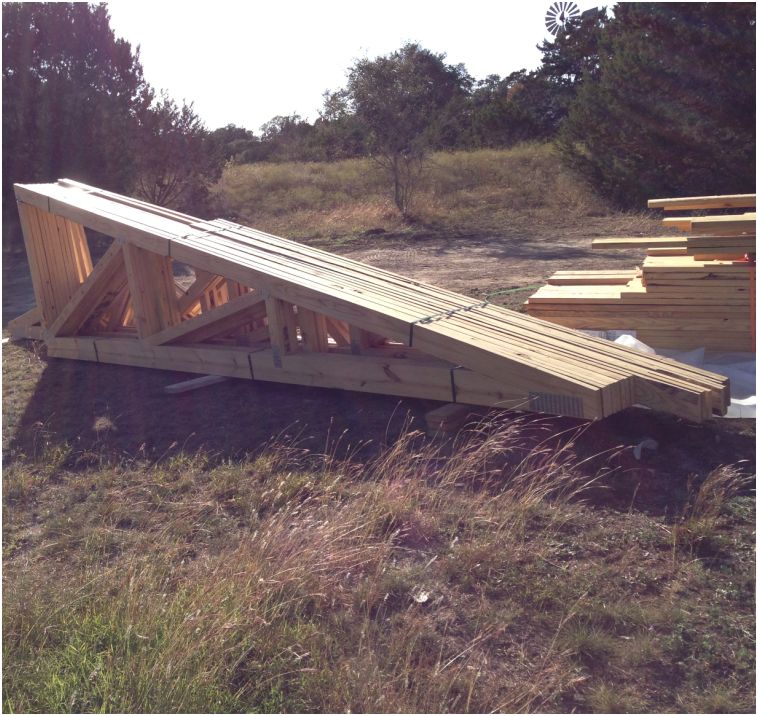 Overnight I have had an 'ah-ha' moment where a light bulb turned on and I decided to take a plunge. I am going to write at least one book on post frame barndominiums. I posted my mission in these groups – looking for advice on what chapters would prove to be most meaningful. And I have received feedback. Lots and lots of feedback.
One of my fellow group members has suggested a chapter on how to store post frame building materials once received. In looking at how chapters appear to be laying out so far, it appears this subject may not get covered until Volume Two of my series. Of course this gives me an ability to have commercials like – "Call in next 10 minutes and we will throw in Volume Two at no charge – you just pay for shipping and handling!"
This happens to be a subject covered at length in Hansen Pole Buildings' Construction Manual, so rather than having to wait for book publication, here is how to safely store materials.
General Material Storage
Store off ground any materials not being used within construction's first few days (or more than a week after delivery) and cover with a tarp.
Some materials will be delivered in cartons. Avoid storing cartons in stacks.

Store cartons protected from falling materials or tools as they could damage enclosed contents.

Keep cartons dry. Best place to store cartons is indoors.

If cartons are stored outside, cover with a loose-fitting, light colored tarp, arranged to allow ventilation. This is critical, because some materials (especially vinyl) can be damaged if heat builds up around cartons.

Take special care storing any screws.

Store bolts, nuts and washers in a location where they will stay dry to avoid rust.

Windows, entry and overhead doors will frequently be delivered in cartons or crates. Store upright leaning against a solid surface such as a wall or workbench.
Stay tuned in for subsequent articles on how to safely store materials for your new building!