Barndominium: Building Kit or Building Shell?
This was a recent post from a Barndominium discussion group I am a member of:
"Kit vs shell; I'm defining a kits as coming with everything like insulation and metal studs (the next step would be mechanical trades) whereas shell would be dried in with nothing. Kit companies would accept owner floorplans or have some stock floor plans and provide CAD to guide builders. Shells would perhaps provide instructions or rely on the knowledge of builders. Kits would have customer service and a modern web site; respond to emails and be familiar with barndominiums. Shells would be a business that sells barns and commercial buildings, expecting owners to know what they want. Kit metal and studs would be pre-cut in the factory. All window openings would be accounted for. Shells would be metal has to be cut on site. Shell would be all decisions are made before building begins via email; drawings back and forth. Shell would be last minutes decisions during building. Are these definitions even close to being accurate? If not what are the industry definitions? By my definition, I'm looking for a kit, not a shell. If kit is not the right word, what is the correct term? What are the top ten companies that provide what I call a kit? In this Barndo group, there are clearly differences in skill and knowledge levels. Recently on this site, a vendor posted a shell drawing and price. Some people posted questions that indicated they wanted to shop for what I call a kit; there was some misunderstanding, I think. It would be helpful to me, and perhaps others if these concepts were defined, I think. Please point out the fallacies in my thinking, if any, before I move from drawing floor plans into shopping for kits/shells."
Mike the Pole Barn Guru's response: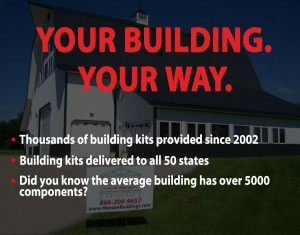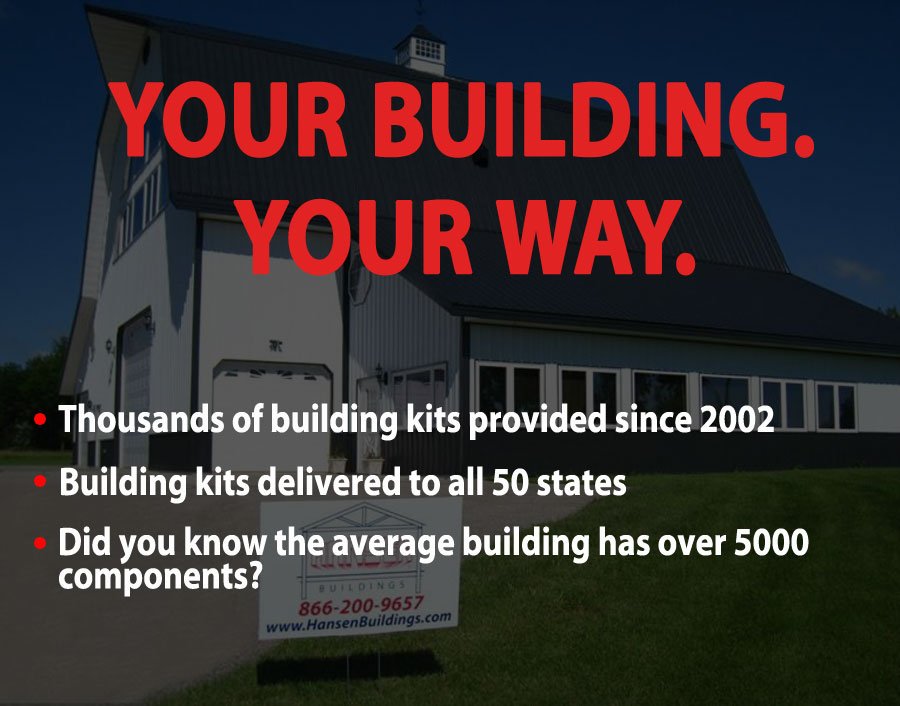 We provide custom designed engineered post frame building kit packages. As we are wood framing, we provide no metal studs. We can supply Weather Resistant Barriers and Reflective Radiant Barriers as well as batt insulation. We typically provide only structural portions of buildings – exterior shell, any raised floors (for crawl spaces, second or third floors or lofts) but can provide interior wall framing, if desired. We can work from any client supplied floor plans, elevation drawings or sketches. We do not have 'stock' plans, as every client's needs are different. We expect our clients to layout their own interior rooms, to best fit with those needs and lifestyle.

We provide complete 24″ x 36″ blueprints for permit and construction sealed by third-party engineers, with full calculations. All openings, including windows are located on plans. There should be no "last minute" decisions made whilst building.
Our comprehensive (nearly 500 page) construction manual is designed for an average literate person to successfully assemble their own beautiful building, without requiring a contractor. We provide unlimited free technical support. Clients have an online portal to track progress and deliveries, etc.

Steel roofed and sided buildings come with cut to length steel panels, however some cutting will be needed in the event of oddly located openings or width and lengths of buildings other than a multiple of three feet.
At the risk of sounding redundant (I'm a proud owner of a "shouse") go back to yesterday's blog to see a picture of my and my wife's shouse or barndominium.

If a post frame building is on your radar, then we are going to be #1, call us today 1(866)200-9657.