DEAR POLE BARN GURU: I would like to see if there is a product out there for the back of my barn. My barn is set up with two stall doors. The back door allows the horses to go into their pastures 24/7. I currently have tin on wooden doors and this cuts them up occasionally. Is there anything I can put on there besides tin? Any recommendations would be appreciated. DEBBIE in WILLARDS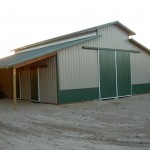 DEAR DEBBIE: Your best solution for covering the doors is "tin" (actually it is steel), as it will be both the most affordable and most durable. If your horses are getting cut by it, it means the steel was improperly installed. Any edges of the steel should be tucked neatly into J Channel trims, which will protect your horses from snagging an edge. Take a color photo of the door(s) along with the measurements of the door to the Pro Desk at your local The Home Depot® and they should be able to assist you in getting the needed parts.
DEAR POLE BARN GURU: How much is shipping for a building to Michigan? DON in RICHMOND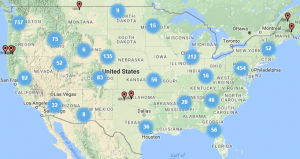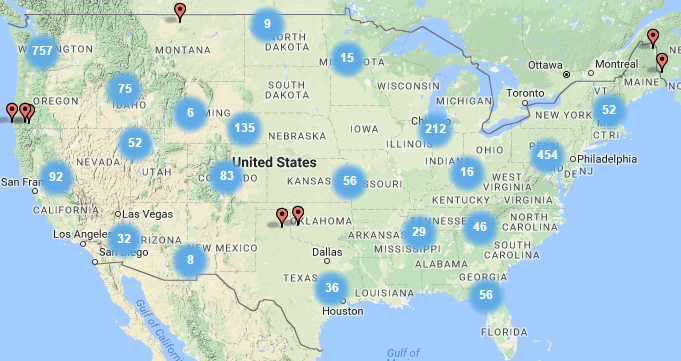 DEAR DON: In the continental United States (a.k.a. the lower 48) shipping to your accessible site is always included in the basic price, other than if a toll ferry is involved. In those cases, the actual ferry charges will be added as incurred.
DEAR POLE BARN GURU: Hi, my husband and I are looking I to purchasing a small piece of land and want to build a pole barn home on it. I'm envisioning 4 bed upstairs with 2 bath and a loft area and on the main floor a master bed with bath , kitchen/dining, great room at least 3 car garage . So you have anything that would be close to what I'm thinking? KELLI in NEW BADEN
DEAR KELLI: All Hansen Pole Buildings' post frame buildings are custom designed to best meet with the needs of our clients, so in answer to your question – yes. We do not include the design of your interior rooms, however. Our specialty is the design and provision of structural members, which would include the building shell, and raised wood floors (including over crawl spaces and basements, second or third floors, lofts and mezzanines), as well as stairs.
Browse on line and look for a room layout which would meet with your needs and chances are excellent we can design the structure which will fit it.