DEAR POLE BARN GURU: Where can I find barn doors, sliding steel style? They have no internet presence, or else there is a secret name for them. Thank you! BONNY in FRANKFORT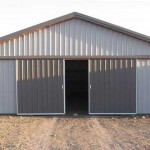 DEAR BONNY: If you are in search of a steel covered, metal framed sliding door (which is what the huge majority of sliding doors are) you are not finding them on the internet because they are components which are put together for the door frame and then the steel siding is added.
We provide literally thousands of these doors a year, however they are only available with the investment into a complete post frame (pole) building kit package, due to the logistics of avoiding shipping damage.
If you are looking for just the door, my recommendation would be to stop at the Pro Desk of your local The Home Depot®. They should be able to fix you up with everything you will need for successful completion of your sliding steel barn door.
DEAR POLE BARN GURU: Looking 1700 sq ft 2 bedroom pole barn house great room 1 bedroom 2 floor 2 full baths. DAVE in BELLVILLE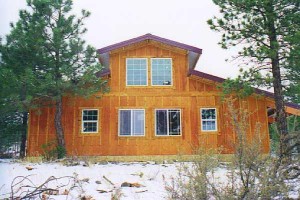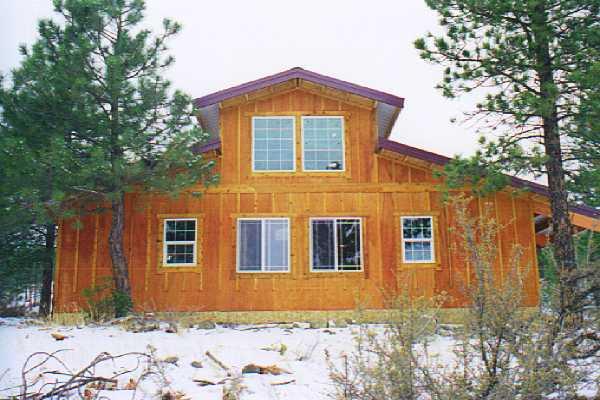 DEAR DAVE: Post frame (pole barn) buildings make for fabulous homes, as they are affordable, can easily be constructed by the home owner, go up quickly and offer a tremendous degree of flexibility.
In the case of Hansen Pole Buildings, we take care of the perimeter structural design, provide all of the engineered building plans for the shell (along with assembly instructions) and deliver the materials to your jobsite. Once the building shell has been completed, you are then free to place interior walls wherever will best meet your needs.
You can find out more about barndominiums here: https://www.hansenpolebuildings.com/2016/04/the-rise-of-the-barndominium/.
DEAR POLE BARN GURU: I recently started erecting the pole barn material you had supplied and found that the gable posts aren't long enough for the design. The drawings call for the posts to be set in the ground at 40″ and then rise up to support the trusses 11 feet above grade. That would require a minimum of 14′-4″ posts. The posts that were delivered are 14′-0″. In order to proceed with the project I need 16′-0″ posts. How should I proceed? Ideally I will be reimbursed for the new posts that I purchase today since I need them to continue progress on the building. Please advise. PETER in RHINEBECK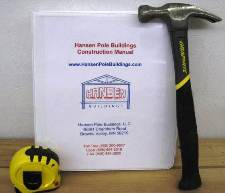 DEAR PETER: Thank you for being on top of inventory. We so appreciate clients who inventory promptly and report any discrepancies immediately through their online login. Although 16 foot long columns were ordered, it appears whoever pulled the order in the lumberyard did not look very closely at their tape measure.
To aid in speeding replacement, please provide a photo showing the columns along with a tape measure which confirms the incorrect length. The lumberyard should be able to have the corrected materials pulled within hours and delivery and swap out done immediately following.