Shopping for Pole Barn Engineering
When most of us shop for a new computer or a new car, we don't go shopping for the best deal on the design so we can go buy the pieces on our own – we shop for the finished product which best meets with our needs.
Getting a "great deal" on engineered plans only, doesn't do the end user one iota of good, if the materials specified are not necessarily the best design solution from a cost or practicality standpoint. As a design professional – if you came to me looking for just plans, I am probably going to overkill your building, as my advance vision of you is of someone who is trying to cut corners and get by on the cheap. Chances are you will buy inferior, undersized or inadequate products and when your building doesn't pass inspections, or fails, you will come blaming me for poor design!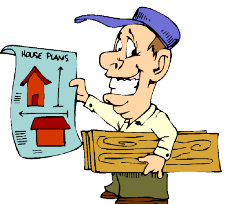 Here is a recent inquiry which has triggered this article:
DEAR POLE BARN GURU: Do you offer pole building engineering as a stand alone service without a kit? Can you give me an estimate on this project?
I have an attached picture of the building I am wanting to build.
All the dimensions are to fit specific needs, irrespective of available building material dimensions. If material dimensions and costs dictate different dimensions I am open to hearing suggestions.
Likewise, I like the appearance of the Monitor style building for our property and neighborhood. But if there is another layout that is much less costly to build, I am open to suggestions.
I have a meeting with the city, hopefully next week, where I can learn more about the wind and snow loads. So I am not certain of those.
Hopefully you know what is called for, because I would prefer not to wait for the city meeting to move forward.
If possible, I would like to use beam construction on the roofs, instead of trusses to gain usable height inside the main bay in particular. But if this is a problem, or it adds a great amount to the construction costs, I would be open to suggestions about trusses.
The center and left bays will have a dirt/packed earth floor. The right bay will have a wood floor for a boat shop. There is a utility sink and toilet room in the right bay.
I am hoping the engineering plan you provide has dimensions of materials, and specify correct attachment techniques or hardware requirements.
So, can you let me know a cost to provide stamped engineered plans for this building that will pass code in Port Townsend? And what would be the timeline in which you could provide those?
Thanks for your time. GALEN in PORT TOWNSEND
DEAR GALEN: Thank you very much for your inquiry. No, we are not a plan's service. We take great pride in providing the most economical and practical engineered custom post frame building designs, along with all of the materials which meet or exceed those structural requirements delivered to your jobsite.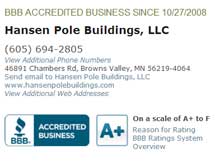 This is the insurance all of the components meet with the specifications called out for by our engineers, who have experience in thousands of post frame building designs. You are going to make a serious investment in your new building, we only want you to have to make it one time.
Mike the Pole Barn Guru