This week the Pole Barn Guru answers reader questions about use of a gable fan to prevent condensation, building with posts in clay soils, and addressing condensation issues in a three-stall garage.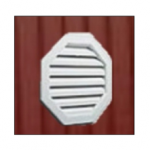 DEAR POLE BARN GURU: I have been reading some post on your site about gable vents. I have a 40×80 building with spray foam on the bottom of the roof, which is sheeted with plywood. The walls have rigid foam and fiberglass. Question is, would an electric gable fan help or hurt condensation in the building, and is it even necessary. Much of the building will become heated and cooled living space. STEVE in SOMERSET
DEAR STEVE: It is very possible a humidity controlled electric fan would assist in reducing condensation, however before moving forward with it, I would recommend you consult with your HVAC provider, as a properly designed heating and cooling system can be set up to provide adequate air exchanges and control humidity.
DEAR POLE BARN GURU: I have heavy clay soil that does not drain. If I put posts in ground the bottom 2 feet will be soaked most of the year. Should I use concrete piers or will proper treated post be ok? MATT in MORRISTOWN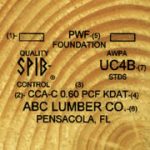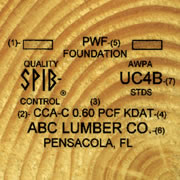 DEAR MATT: Having personally built a post frame combination garage/shop/mother-in-law apartment at our son Jake's then home near Maryville, I feel your pain when it comes to Tennessee clay soil. Properly pressure preservative treated columns are not negatively affected by ground water, however you have other factors to consider before moving ahead with your build. You'll want to read these articles discussing them: https://www.hansenpolebuildings.com/2019/06/post-frame-construction-on-clay-soils/ and https://www.hansenpolebuildings.com/2020/07/barndominium-on-expansive-soils/.
DEAR POLE BARN GURU: Hello, We are building a 3 garage pole barn and would like to know if you suggest the following:
A. Can you spray foam insulation to house wrap and do you leave the paper under mullions if removing the paper?
B. We have sweating on our house wrap and in our bay that will be mostly finished we put insulation boards which had paper on both sides and now will have to remove that side siding to remove it.
C. Our bay 3 floor is just stone, the others are concrete. We didn't put a vapor barrier plastic under stone, so until spring when we remove stone and do this we were thinking of laying a tarp tight on stone to hold back any moisture into the rooms for humidity and condensation. What do you suggest? LAURIE in NEW YOUR
DEAR LAURIE: While there are some installers who will spray foam to a WRB (Weather Resistant Barrier aka house wrap), we do not recommend it https://www.hansenpolebuildings.com/2020/04/spray-foam-insulation-3/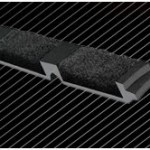 If you are getting condensation inside of your WRB it is due to excess moisture in your building. You need to eliminate or minimize sources of water vapor (seal any concrete slabs-on-grade if a well-sealed vapor barrier was not installed beneath). Proper ventilation from eave to ridge will also help to alleviate this challenge.
Provided you can well-seal a tarp, it is certainly a better option than just leaving raw stone exposed.