A Glu-Lam Solution? Buildings in Hawaii? and Riding Arenas
DEAR POLE BARN GURU: Hi, I've come across your site many times in search for what I'm looking for in a building. One of the things I'm finding difficult is higher pitch, even just 6/12, that is wood based, without web (open), with a fairly wide span available.
Today I came across your article on box beam so I put that idea on hold. I have been interested in glu lam but I don't want to employ an expensive architect to design it. My thought was 48, 50, or 60 foot maximum width. I have found examples the same or larger even.
Can you provide something like this?
Thanks, BARRY in RACINE
DEAR BARRY: I've had challenges with finding an engineer who can make even a 40 foot side span work using the box beam concept work using dimensional lumber. I'd suggest you contact either Dale at Timber Technologies (https://www.timber-technologies.com/titan.phtml) or Duane at Gruenwald Engineered Laminates (https://gruen-wald.com/). Both of them manufacture glu-laminated columns. If there exists a design solution, one or both of them are the people who can solve it for you.
DEAR POLE BARN GURU: Hello, Do you build in all 50 states? We live in Ohio and have a pole barn and love it. We were thinking about moving to Hilo, Hawaii. Can you tell me if you build in Hawaii? Thanks, AARON in CAMP RAVENNA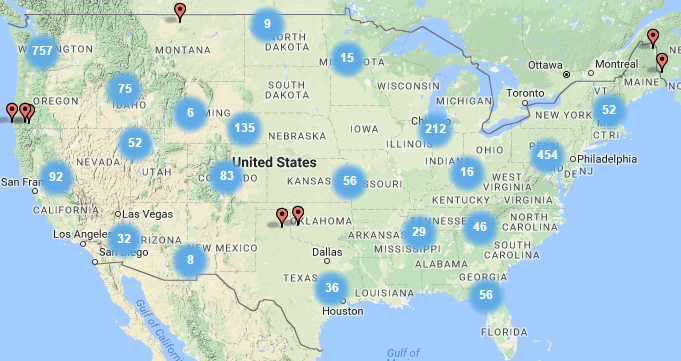 DEAR AARON: While Hansen Pole Buildings is not a contractor, and therefore does not construct anything for anyone anywhere, we do provide complete post frame (pole barn) building kit packages to all 50 states, including Hawaii.
DEAR POLE BARN GURU: We are looking at having an arena constructed and would like to know if you can do a 120 x 250 clear span. JODI in HOPKINSVILLE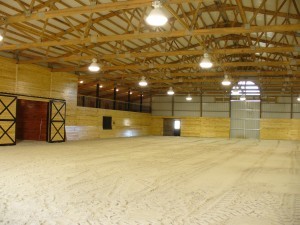 DEAR JODI: While a 120 x 250 clearspan can be done, it is going to prove to be phenomenally expensive (whether in wood frame or all steel). Most often clients determine clearspans of 80 feet will better meet with their pocketbooks, while still allowing for the majority of training and riding needs. One of our Building Designers will be in contact with you shortly to discuss your needs and options.