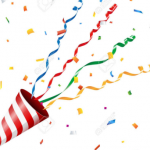 2000
Thank you to loyal readers who have made this blog a success – today marks 2000 blog articles written and shared! It could not have been done without your continued support and encouragement.
Back in December 2015, I shared a milestone of reaching 1000 articles, and thought it was a very big number (https://www.hansenpolebuildings.com/2015/12/1000/). Having written now over a million words in these articles, I try to put it into perspective when compared to Hansen Pole Buildings' Construction Manual. This manual walks through complete assembly of structural portions of fully engineered Hansen Pole Buildings. At just over 500 pages, it has nearly 70,000 words – meaning these blog articles are roughly 15 times as lengthy!
Sidebar – for those who are interested in acquiring one of these manuals, they are available by reaching out to Plans@HansenPoleBuildings.com. It does offer many tips for prospective Do-It-Yourselfers as well as builders.
Our industry has changed dramatically since article #1000. Although I have owned and lived in shop/houses (shouses) for over 25 years, and had clients from time-to-time invest in our post frame buildings for homes, there has been an explosion in demand for barndominiums. Over half of all inquiries we receive are for people in search of homes. Some are looking to create unique architectural features or just love their aesthetics, while others are trying to find an affordable housing option.
Post frame construction is going to be more affordable than what most people consider 'traditional' construction – stick framing. Most savings are to be found by utilization of ease of construction of post frame buildings. Average physical capable people who can and will read directions can successfully erect their own beautiful post frame homes – and many of our clients do. A total DIYer can cut costs in half! Want a $400,000 home for $200,000? Unless you knock down some huge dollars at your career, one could take a year or more off work to erect their new home, and come out ahead financially.
Consider also – when you pay someone out of pocket to do this work for you, you have had to pay taxes on your income, to pay a subcontractor. Depending upon which state you reside in and your tax bracket – it takes gross earnings of $100 to pay out $50 to $65. Yet one more reason to do it yourself.
Who would have thought, five years ago, our world view would be changed by a virus?
Certainly not I.
With Americans fleeing big cities with huge taxes, for rural and greener pastures – fully engineered post frame homes make sense. Your new home can be crafted to best meet you and your family's wants and needs, both for today and for future decades of happy living. Your only limitations being your imagination, your budget and available space.