I Am Designing a Pole Barn….
These words strike fear in my heart.
Reader ELISEO in FLOWERY BRANCH writes:
" I'm designing a Pole Barn to be 30'W x 40'L x 12'H. I'm asking for 6 trusses to be placed 8' on center with a 4:12 pitch. I'm gonna tie them together with 2×4 on edge 24" OC. My question to you is since I've been reading through some books and I haven't had a definite answer. I've gotten companies quote a minimum of 11 Trusses and one company actually quoted me 6 trusses like I had originally planned. Do you believe that down here in GA 8' OC trusses will be up to Code? They will be held on 6x6x12 PT also 8' OC."
Elisio's first challenge is he is attempting to structurally design his own post frame building. Maybe you have seen car commercials on tv, where a vehicle is driven at high speeds on winding roads? Ever notice a disclaimer of, "Driver is a trained professional on a closed course"? It is because you and a vehicle MIGHT be able to perform together just like on tv, however chances are fair you will possibly be injured or even die should you attempt.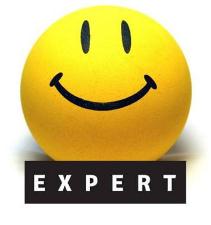 This very same adage holds true with those punting at their own building design….engage a trained professional. Or even better, a complete post frame building package structurally designed by a trained professional. And when I talk about "trained professional" in this context, I mean plans sealed by a Registered Design Professional (RDP – architect or engineer) specifically for your building on your property.
Now Elisio's asking for six trusses to be placed eight foot on center is only partially correct – it would give him a conservative design for his end trusses as they only support four feet from endwall to next truss (plus any end overhang). He might end up having spent more money than necessary. His idea of using 2×4 on edge for roof purlins may or may not work, depending upon grade and species of material. Beyond what type of 2×4 is proposed, will be its ability to withstand wind loads, as wind loads will dictate in Georgia. This, and how to properly connect purlins to trusses, is just a portion of what a RDP will be examining and verifying for adequacy.

Will trusses spaced every eight feet be up to Code in Georgia (or anywhere else)? Read here to find out: https://www.hansenpolebuildings.com/2011/06/pole-barn-truss-spacing/.
Please do not put yourself or your loved ones at risk, call 1(866)200-9657 and speak with a Hansen Pole Buildings Designer who can assist you in having a properly designed post frame (pole barn) building!