Can I Build a Pole Barn on My Concrete Slab?
I dove off from the turnip truck a long time ago, so I have seen a lot of strange things constructed over my nearly 60 year lifetime. Sometimes strange is good, usually not so good. What is remarkable are the structures which are constructed directly upon nothing more than a four inch thick concrete slab on grade. This includes post frame (pole barn) buildings.
Reader TIM in TYLER gets credit for triggering this article when he wrote:
"I have a newly poured 24 x 40 slab which I intended to build a convention style garage but budget restraints have rerouted me. I want to build a simply pole barn style carport with a metal roof. We have no snow to speak of in TX so weight should be no issue. I also want to do a storage area in the back like 12 feet x 24. Can I use the brackets and anchors I see to build on top of the slab? I'm thinking the loads points should be minimal due to a steel roof. I am in a rural area with no inspection requirements."
Mike the Pole Barn Guru writes:
To begin with, in my humble opinion, just because one is going to build where there happen to be no inspection requirements does not mean one should exclude themselves from following the Building Codes. The Building Codes are only put into place after exhaustive discussions between construction professionals, Building Code officials, engineers, architects and product manufacturers. The Codes are perpetually changing, as new and better products arrive on the marketplace, practices are refined and more research is done into how buildings and materials perform.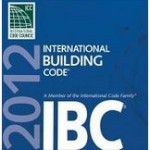 While no snow may fall where your building will be located, one must still consider provisions for Code minimum loadings on the roof and the members below which carry them, including the concrete slab. Assuming a fairly standard roof overhang of say a foot, this leaves the perimeter of the slab being required to carry a load of over 13 tons! Using typical post frame construction, the point load at any one column could be over 4000 pounds, which could easily fracture just a slab on grade.
Standard post base brackets which you may see at your local hardware or big box store are not adequate to carry the loads to even an adequate concrete slab.
How I would do it?
I would use a concrete saw to cut out two foot by two foot squares at each column location, remove the concrete, auger holes as appropriately designed by the building engineer, set the columns in the hole per the plans then form and fill with premix around the top of the column to complete the slab.
If using brackets is your true desire, it may be possible to excavate under the floor at each column location and thicken the floor by pouring under the slab. It can be done, however it does take some effort.