Today the Pole Barn Guru responds to reader questions about an attic truss loft, whether or not wall switches and outlet heights are different for post frame, and building a shouse– garage with living space above (Shop/House).
DEAR POLE BARN GURU: Is it possible to have a loft in a 30 x 50 x 8 pole barn with a 6/12 pitch using attic trusses? If the pole barn had 10′ side walls instead of 8′, how do you create the floor for the loft and still maintain only 8′ interior walls? WANDA in GAYLORD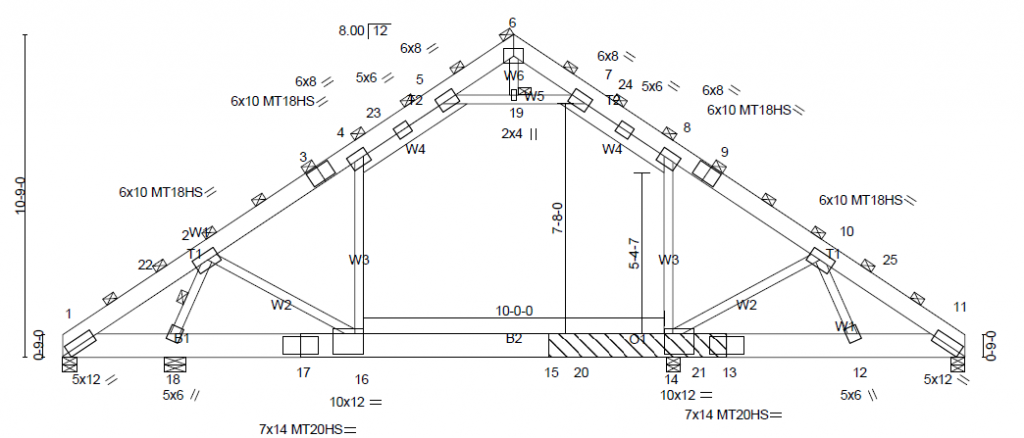 DEAR WANDA: At a 6/12 roof slope a 30 foot span truss only increases in height by 90″ (7'6″) making overall building height with a 10 foot eave 17'6″. Even if your attic trusses were to have bottom of truss set at 8′ 4-5/8″ (perfect height for a finished 8′ ceiling) your bonus room would be very small and have limited headroom. If you wish to pursue this route, I would recommend an increase in roof slope to at least 8/12.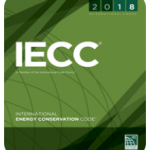 DEAR POLE BARN GURU: In Michigan, is the code for the height of wall switches and outlets the same for pole barns as it is in a home? GARREY in ROMULUS
DEAR GARREY: Regardless of state and type of structural system, electrical codes remain the same.
DEAR POLE BARN GURU: We want to put up a garage with living space above, 40 x 33 ish. but we have to have a cement basement foundation as it is 4′ into a hill. Can we have do this with this kind of construction? We had a design for stick construction but it is too expensive. Thanks! TINA in UNDERWOOD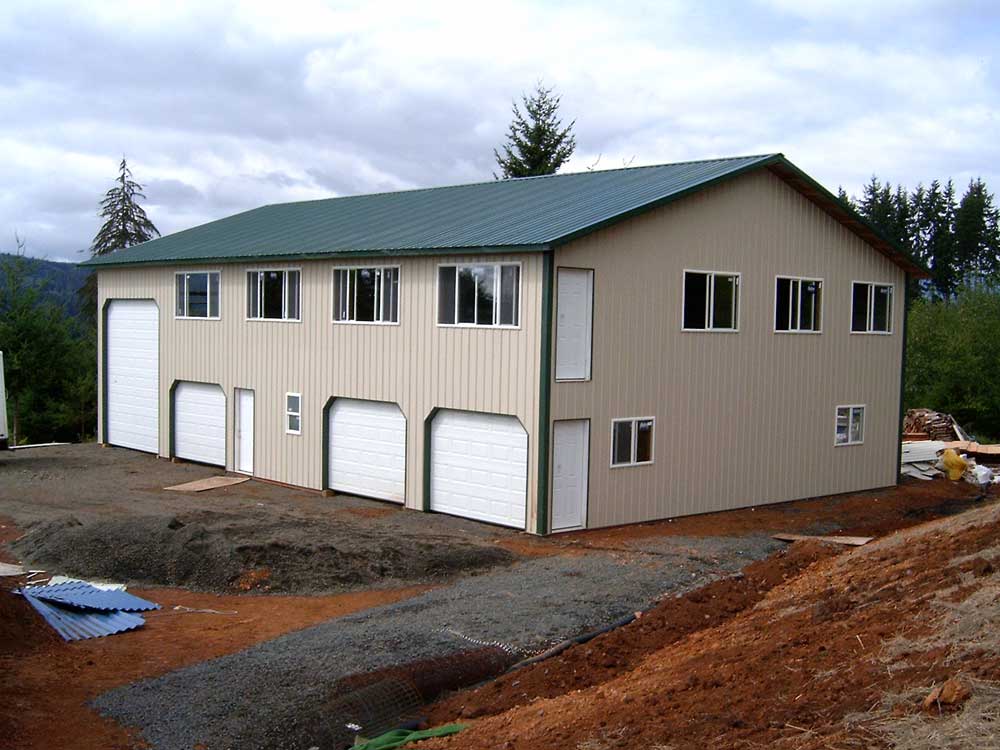 DEAR TINA: Fully engineered post frame, PEMB and weld up barndominiums CAN be more affordable than stick frame. But, they are not going to be 10-50% less. Think about it – your only differences are in structural systems, all of your electrical, plumbing, HVAC, insulation, interior finishes, fixtures, cabinets, floor coverings, etc., are going to be identical investments no matter what structural system is chosen.
Your fully engineered post frame building can be designed quite readily with columns bracket mounted to poured concrete or ICF foundation walls, however you may find it more practical to utilize a Permanent Wood Foundation wall between columns where your site forces you to excavate.