This Wednesday the Pole Barn Guru answers reader questions about potential for rust on a welded oil field pipe framed building, if Hansen has structures in the state of Washington, and if sleeves or post protectors are needed for post frame construction.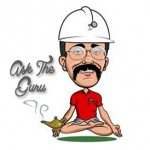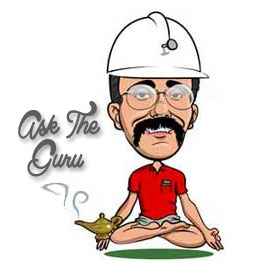 DEAR POLE BARN GURU: My barn is a welded oil field pipe frame with what we call red iron purlins, basically a metal c channel. I had concrete poured yesterday and they didn't use any wood framing. They just used the bottom purlin as the frame. Is this going to be an issue? Thank you, sir. PJ in MADISONVILLE
DEAR PJ: I personally remain a skeptic about performance of buildings done by welding up oil field pipe. This could be a partial reason one does not find welded up oil field pipe buildings anywhere structural building permits and inspections are required. I would imagine your non-galvanized bottom girt will slowly rust away, however not much you can do about it at this point. I hope it works out better for you than I suspect it will.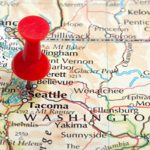 DEAR POLE BARN GURU: What areas in Washington State do you service?
DANIEL in OAK HARBOR
DEAR DANIEL: Hansen Pole Buildings has many buildings in all 50 states – including Alaska and Hawaii. We have provided roughly a thousand fully engineered post frame buildings to our clients in Washington State, and I would venture to guess there are multiple buildings of ours in every county.
DEAR POLE BARN GURU: My main question is regarding the skirt board and posts. I know it's pressure treated but what about long term exposure to ground contact? Obviously when pouring a monolith slab for a stick frame house the wooden forms are removed afterwards. And I'm thinking that just maybe even though we are blessed with a low humidity climate, the building inspector with Yavapai County (seat- Prescott, Arizona) will question such exposure and certainly may want the posts in sleeves and skirt board removed or placed at finished concrete grade for attachment purposes ( like a bottom plate with a stick house) where there's any chance of water or earth contact. Also with the YC Building Safety Department there's no mention of the IBC only the IRC. I would appreciate any thoughts. STEVE in CAMP VERDE
DEAR STEVE: We have provided several fully engineered post frame buildings to our clients in Yavapai County without undue challenges.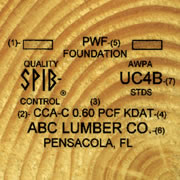 Pressure preservative columns are all rated UC-4B and skirt boards (splash planks) UC-4A. This meets with AWPA described uses: (www.awpa.com/images/standards/U1excerpt.pdf Page 4). From peer reviewed research, it would appear UC-4B treated wood columns will likely outlive your grandchildren's grandchildren. Should you have concerns, we can provide plasti-skirts to cover splash planks (https://www.hansenpolebuildings.com/2017/08/plasti-skirt/) and Plasti-Sleeves for columns (https://www.hansenpolebuildings.com/2012/04/plasti-sleeves/).
While barndominiums would fall under IRC requirements, IRC defaults to IBC when it comes to non-prescriptive structural systems (https://www.hansenpolebuildings.com/2018/10/what-building-code-applies-to-post-frame-construction/).